If you would like to cancel the automatic renewal:
1. Log into your account
2. Navigate to My Account > My Profile 
3. Click the "Cancel Auto Renewal" in the Membership section and follow the prompts to confirm cancellation. Once cancelled, you will not auto renew and your access will expire at the term of your subscription.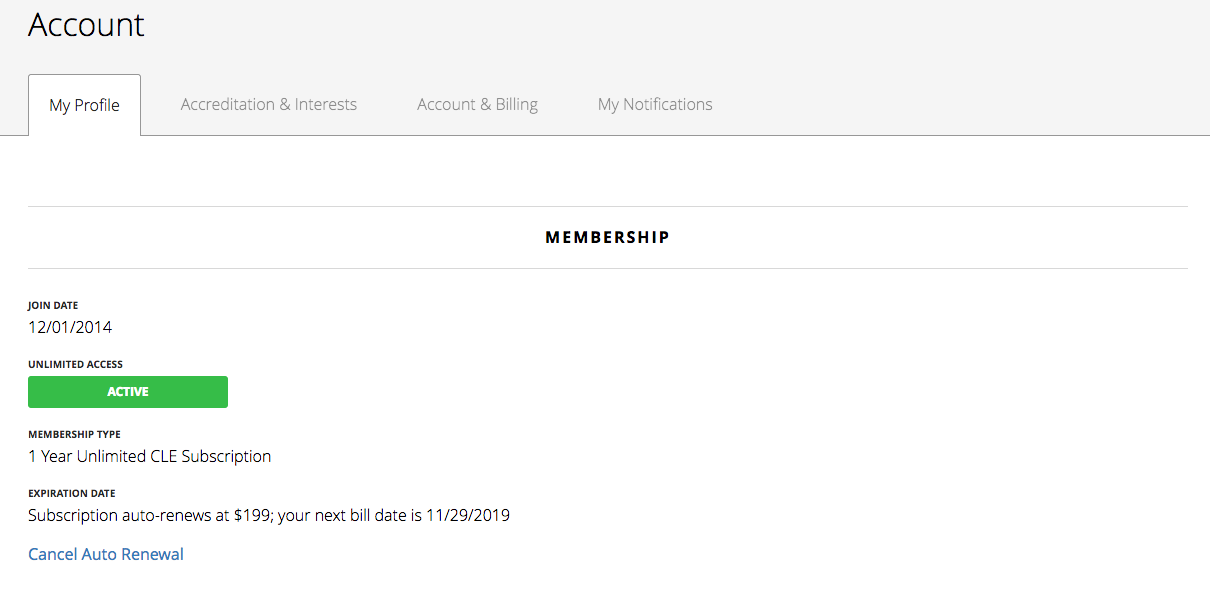 During the cancellation process, please provide a reason for cancelling as this will help us learn how we can improve our service! Once you have cancelled automatic renewal, you will receive a confirmation email. Please keep this email for your records.
Note: You will continue to have access to your subscription until the end of your current term, but will not be renewed (charged) at the end of your term. 
Still need help? Give us a call at (877) 518-0660 or send an email to support@lawline.com.