If you would like to cancel the automatic renewal of your subscription at your next billing date:
1. Log into your account
2. Navigate to the Me menu in the top right corner of your screen and click Billing
3. Click the "Cancel Subscription" in the Membership section.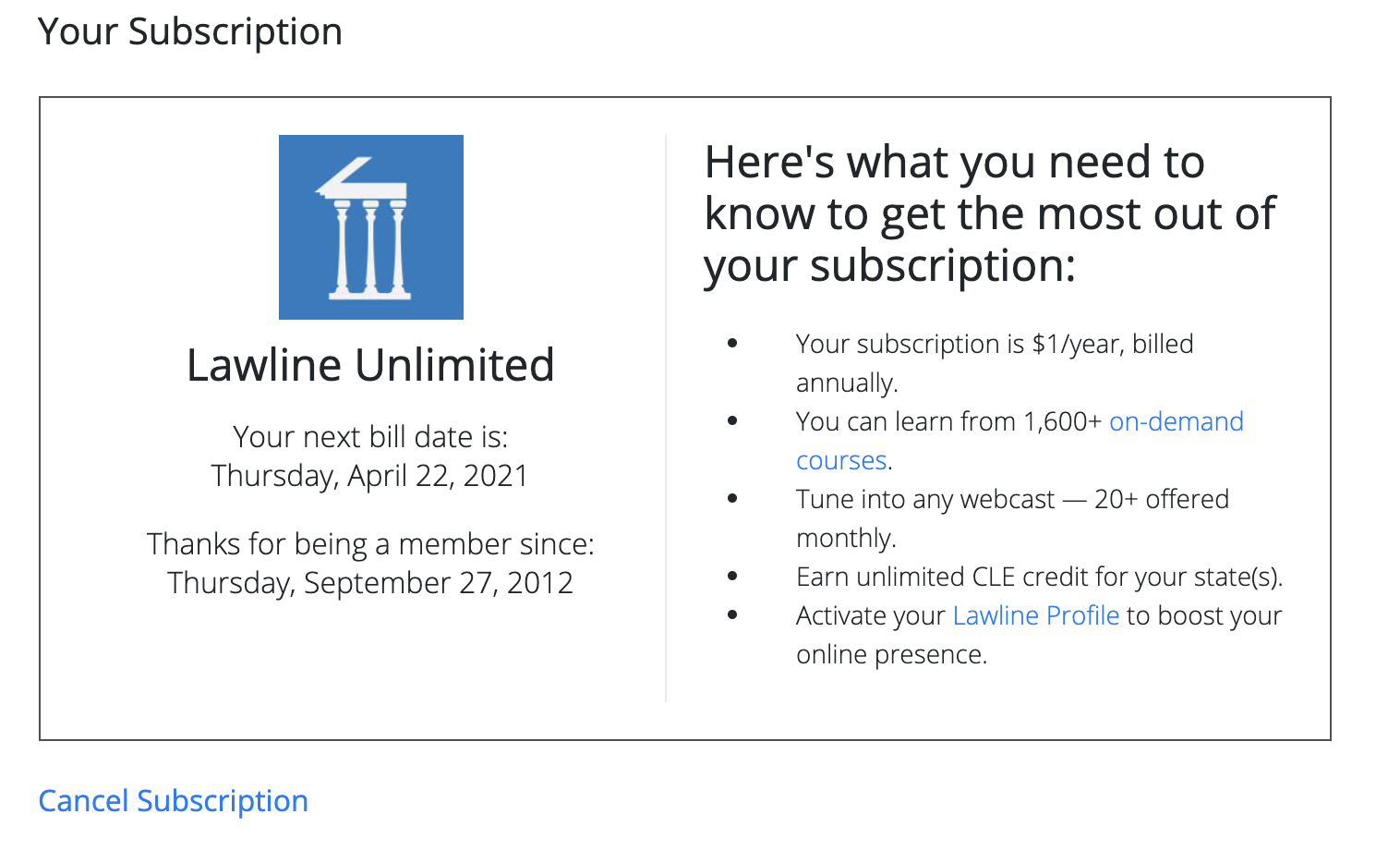 4. Follow the prompts to continue.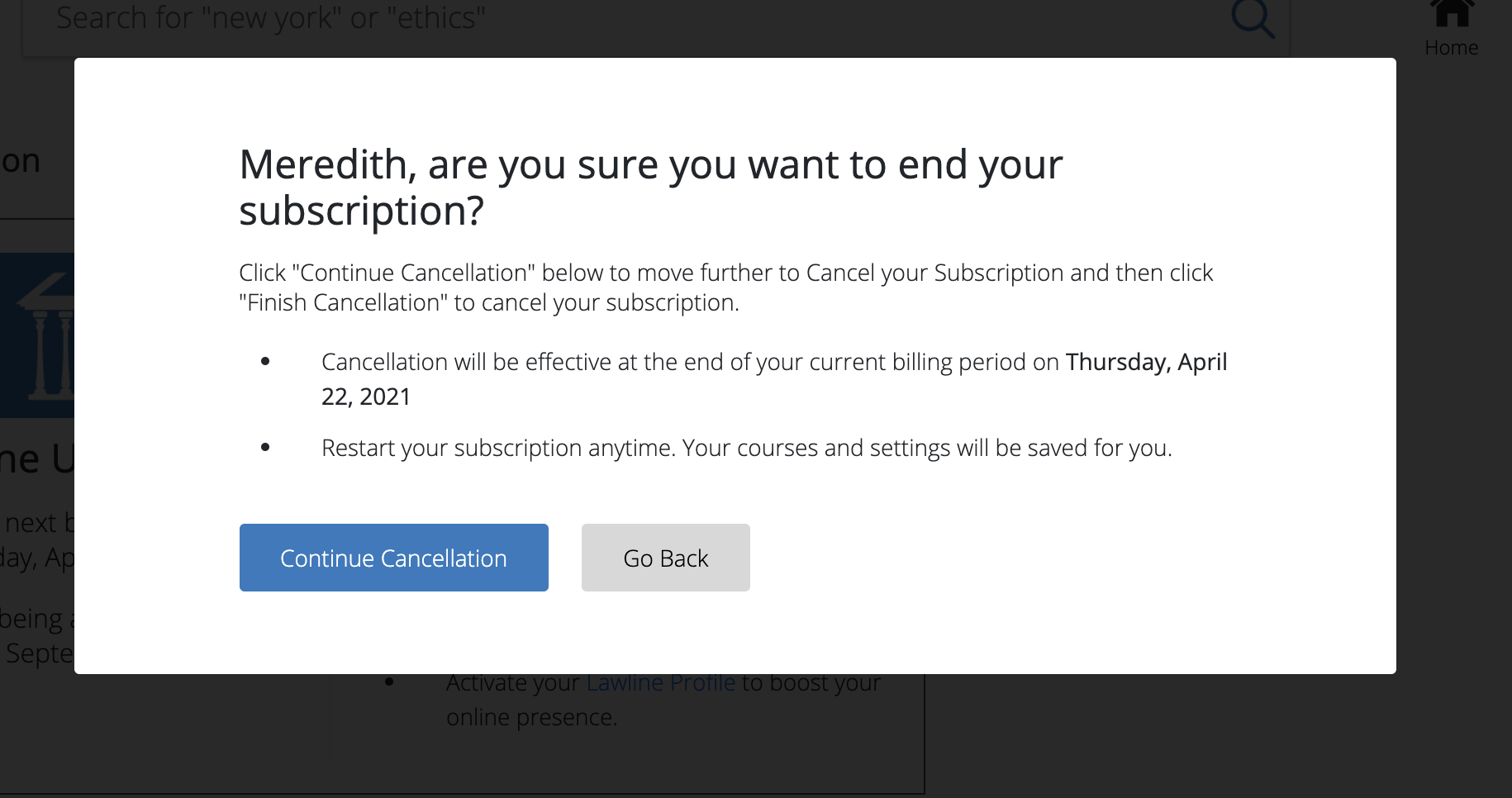 5. Fill out a brief, 1-question survey letting us know why you're choosing to cancel (so that we can improve our subscription product for the future!) and then click Finish.
You'll get this confirmation page upon cancellation:

Once cancelled, you will not automatically renew and your access will expire on the end date of your current billing term. In the example image above, access to Lawline would continue through April 22, 2021.
Keeping your subscription active locks in your price and maintains your access to our course catalog. If you don't want to lose the ability to watch courses but are looking for a lower-priced option, you can downgrade from the Unlimited subscription to the Basic subscription instead of canceling altogether. Check out all of our plan options to see what's best for you: https://www.lawline.com/subscription
Still need help? Give us a call at (877) 518-0660 or send an email to support@lawline.com.