All annual (1 year) subscriptions activate auto renewal by default upon purchase. However, your auto renewal status can be cancelled or changed at any time without impacting your current access.
*Keeping auto renewal active locks in your price and makes sure you maintain access to our library of 1,400+ courses year round.
If you would like to cancel the automatic renewal:
1. Log into your account
2. Navigate to My Account > My Profile 
3. Click the "Cancel Auto Renewal" in the Membership section and follow the prompts to confirm cancellation. Once cancelled, you will not auto renew and your access will expire at the term of your subscription.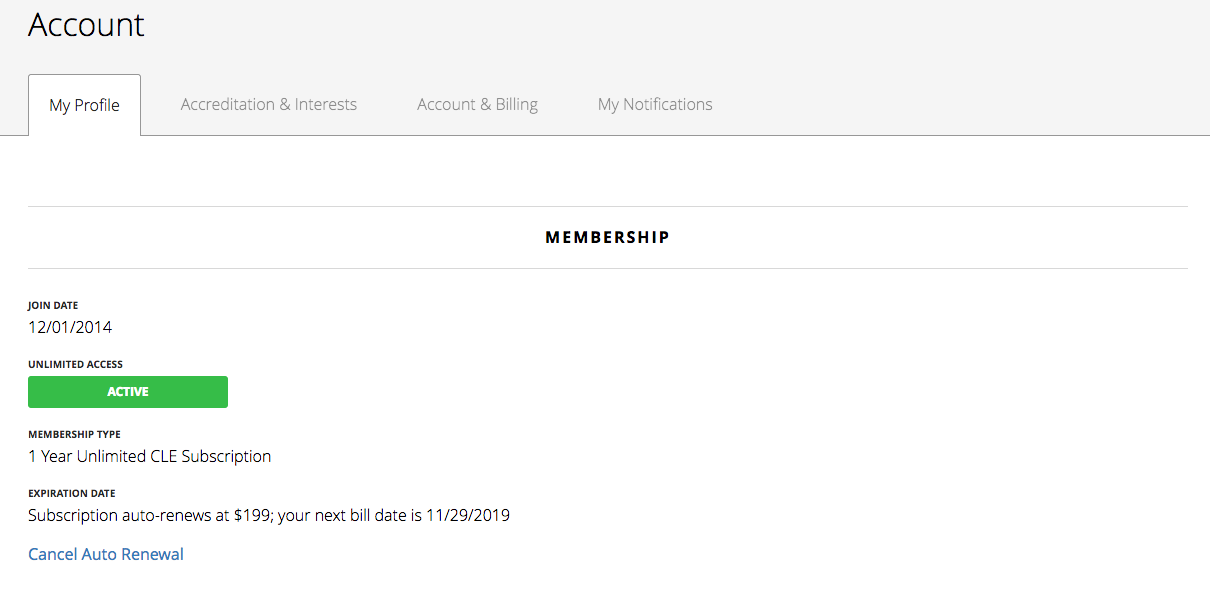 You can also purchase a 2 year subscription, which does not auto renew. This is available for $498, a $100 savings from an annual subscription. 
Still have questions? Give us a call at (877) 518-0660 or send an email to support@lawline.com.