To add yourself as a paralegal to your account, head to the Me menu and then select View Profile.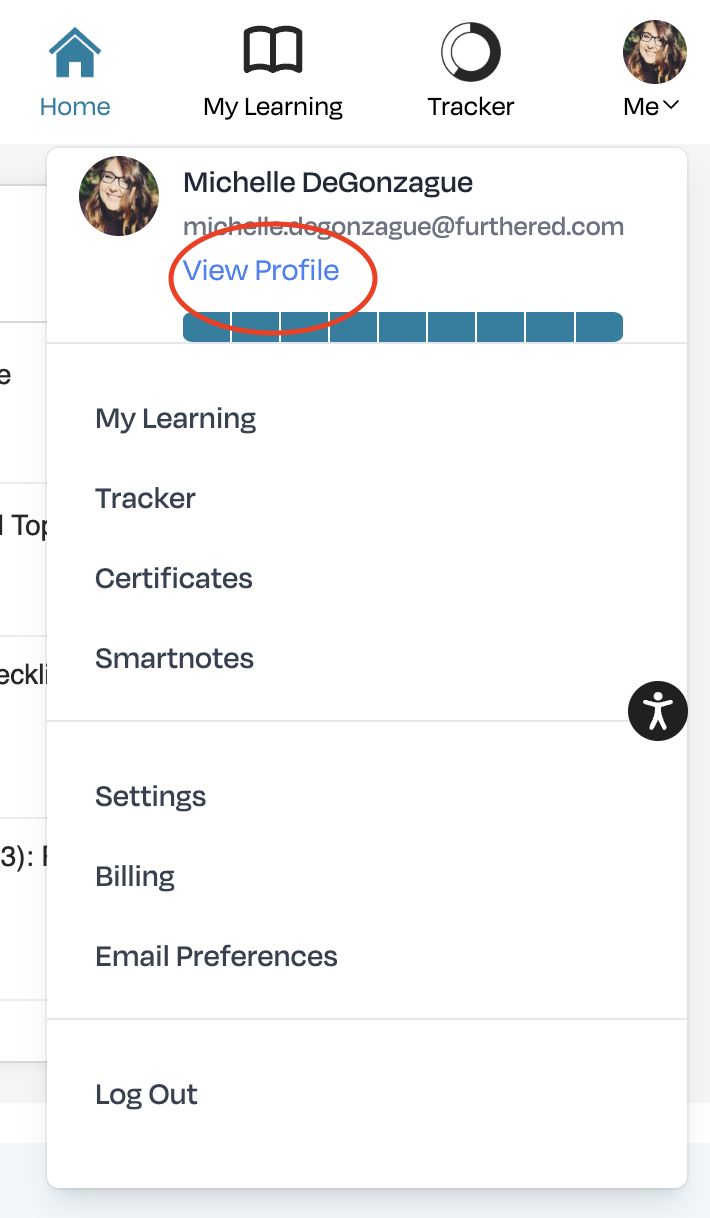 Scroll down to the Admitted Jurisdictions section and select Edit Jurisdiction.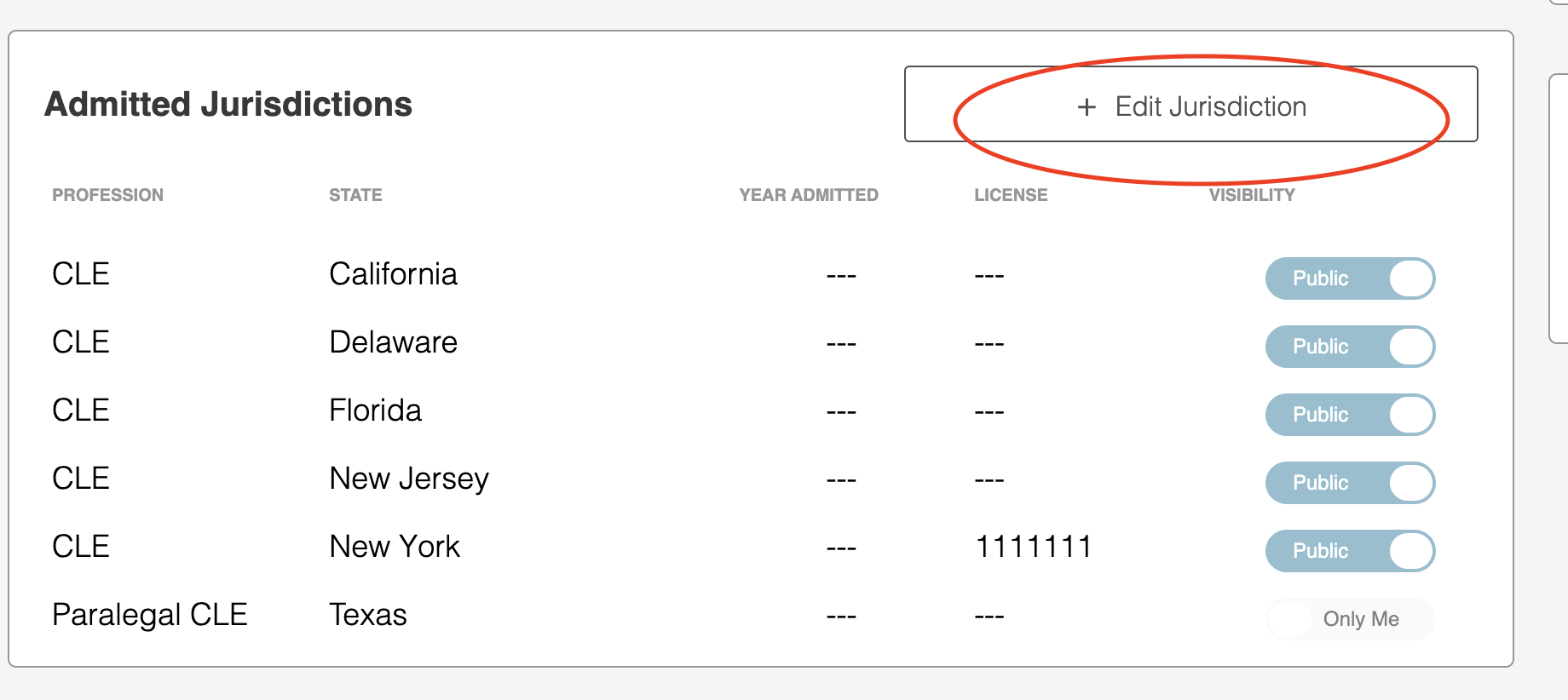 Once you choose to edit, this section will update and you will see an option to select Add Jurisdiction.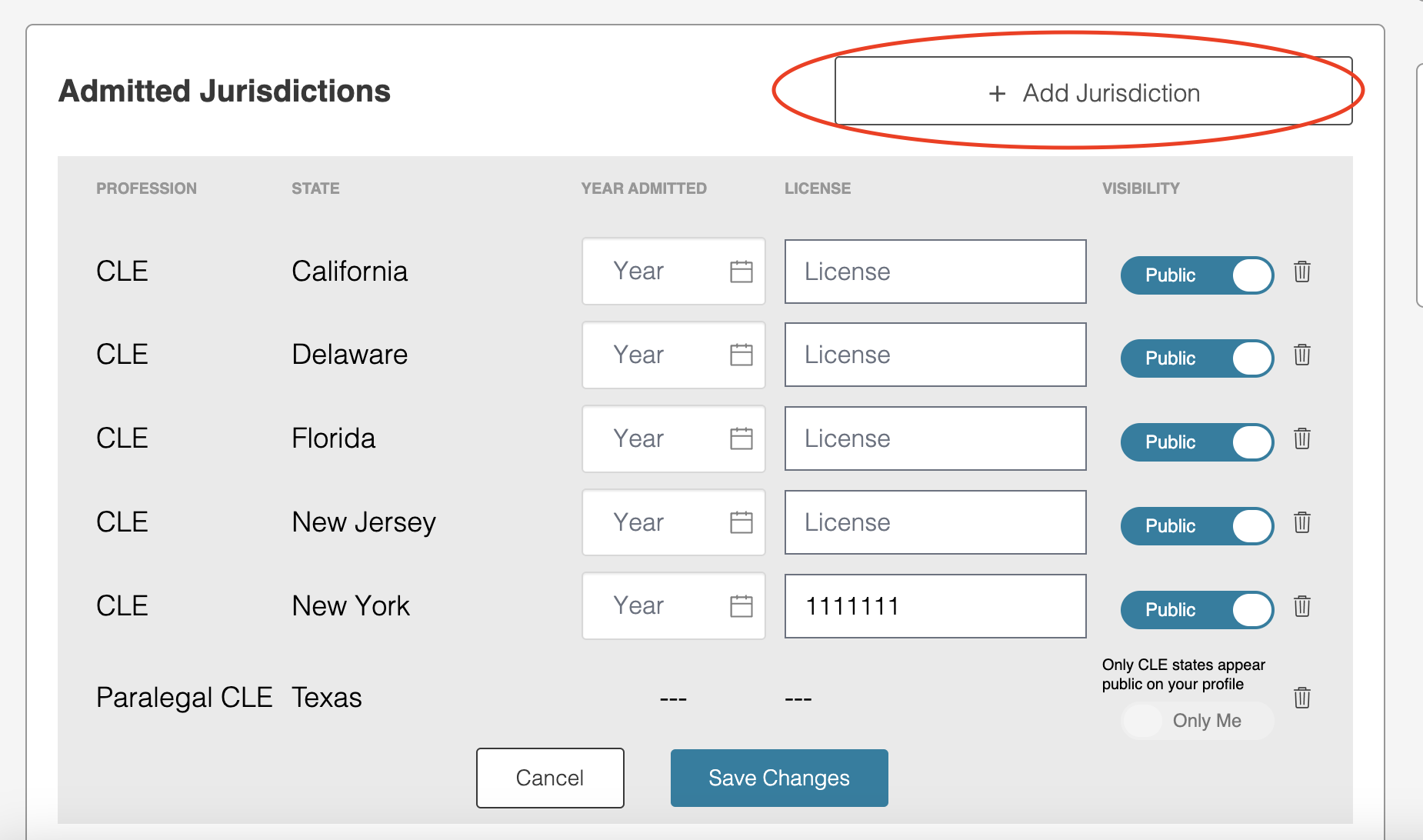 You can then select Paralegal CLE from the Profession drop down menu. You also have the option to select a state (CA, TX, DE, NC and General). Be sure to save your changes once complete!
Still have questions? Give us a call at (877) 518 - 0660 or email us at support@lawline.com.