If a user has not yet accepted the invitation via email for your Teams account, you have the ability to remove the from your account.
To do this, follow the steps below:
1. Login at lawline.com/login, click "Me" and then click "Teams Admin"
**NOTE: ONLY TEAM ADMINS ARE ABLE TO REMOVE A NEW USER**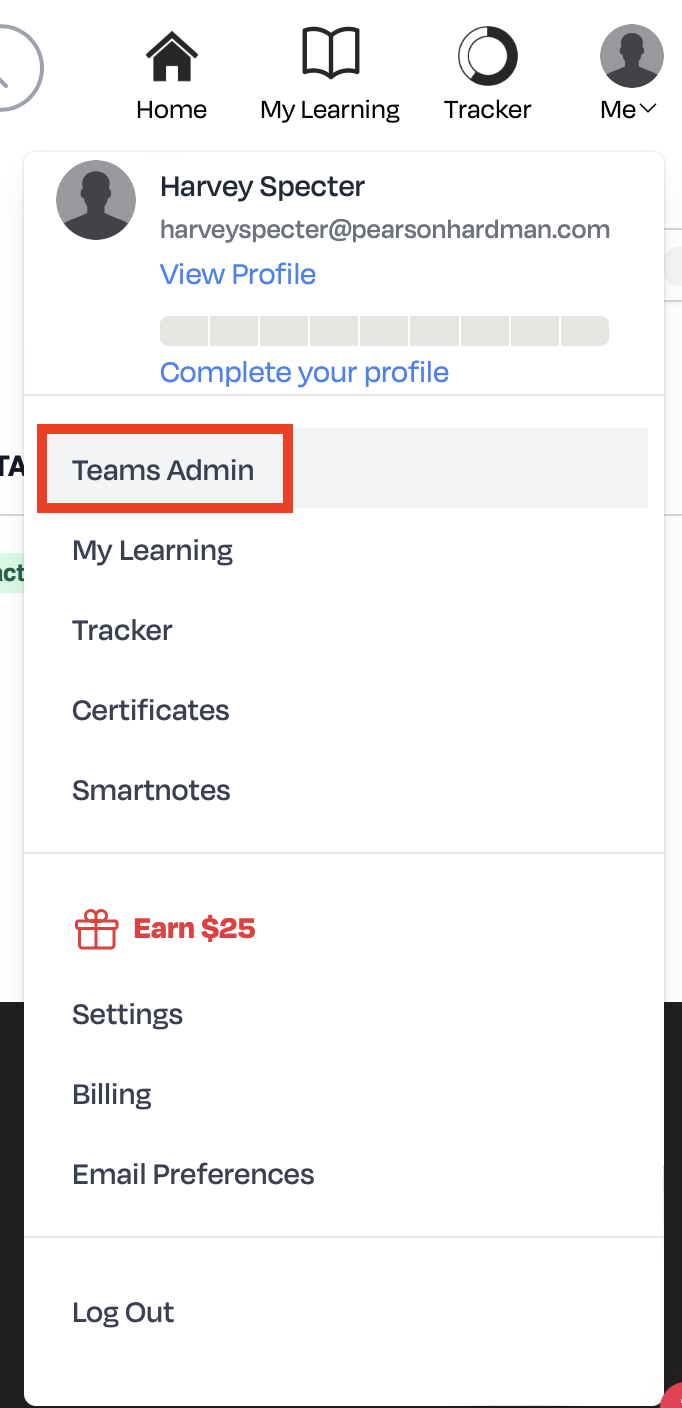 2. Select the 3 dots at the end of a user's name and select 'Remove User from Firm.'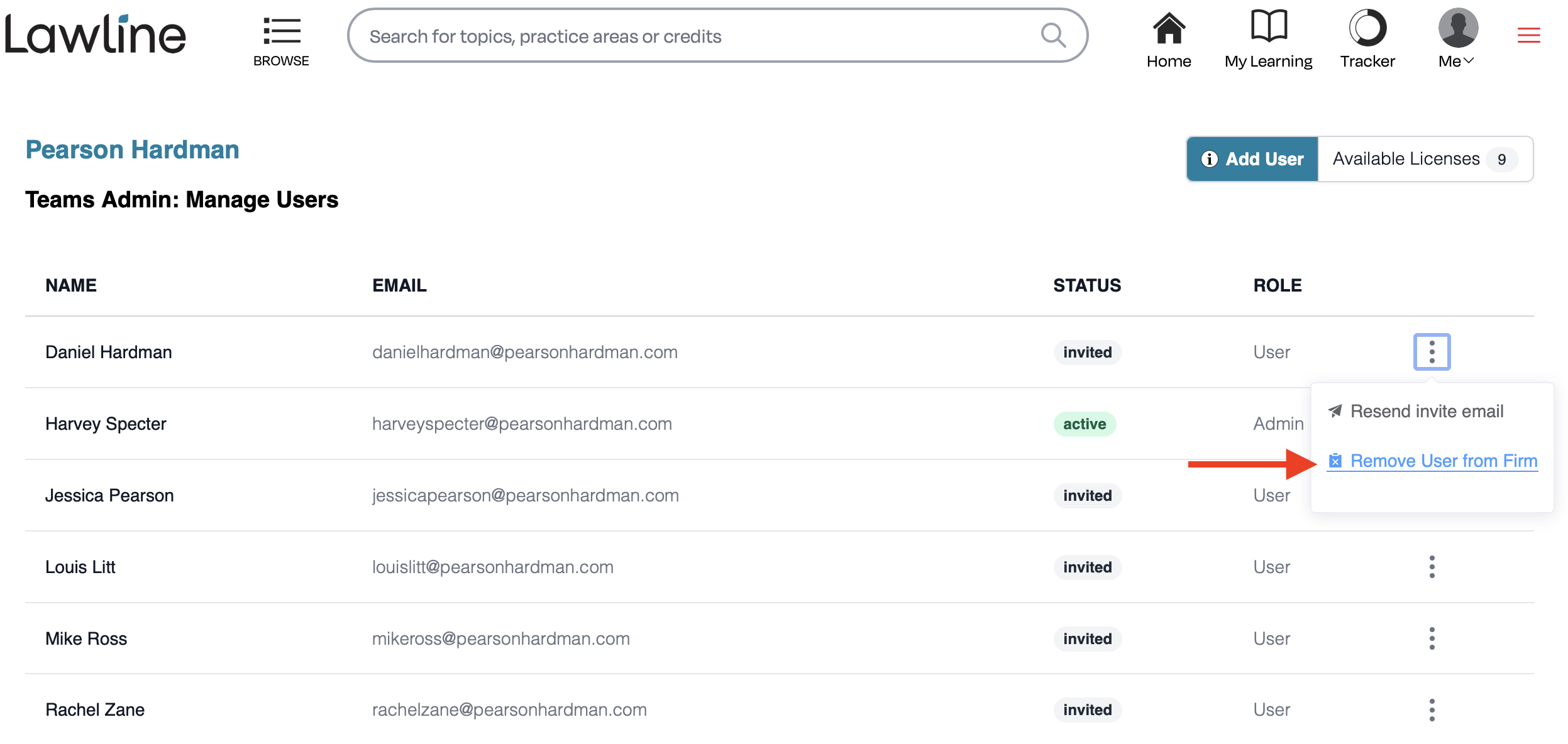 **NOTE: A user is only able to be removed through the Teams admin if their status is invited. If the user you would like to remove has an active status, our Customer Support team will be able to remove this user from your firm.**
You can reach our team by phone at (877) 518 - 0660 or email us at support@lawline.com.