Yes! The Lawline app is synced with the Lawline website, so any courses you begin to watch on the app you may resume on the site and vice versa.
In the app, to watch courses you have already started on the Lawline website, just head to the 'My Courses' section on your dashboard. You'll see any courses you've added to your Playlist there, including ones that have already been started on the site..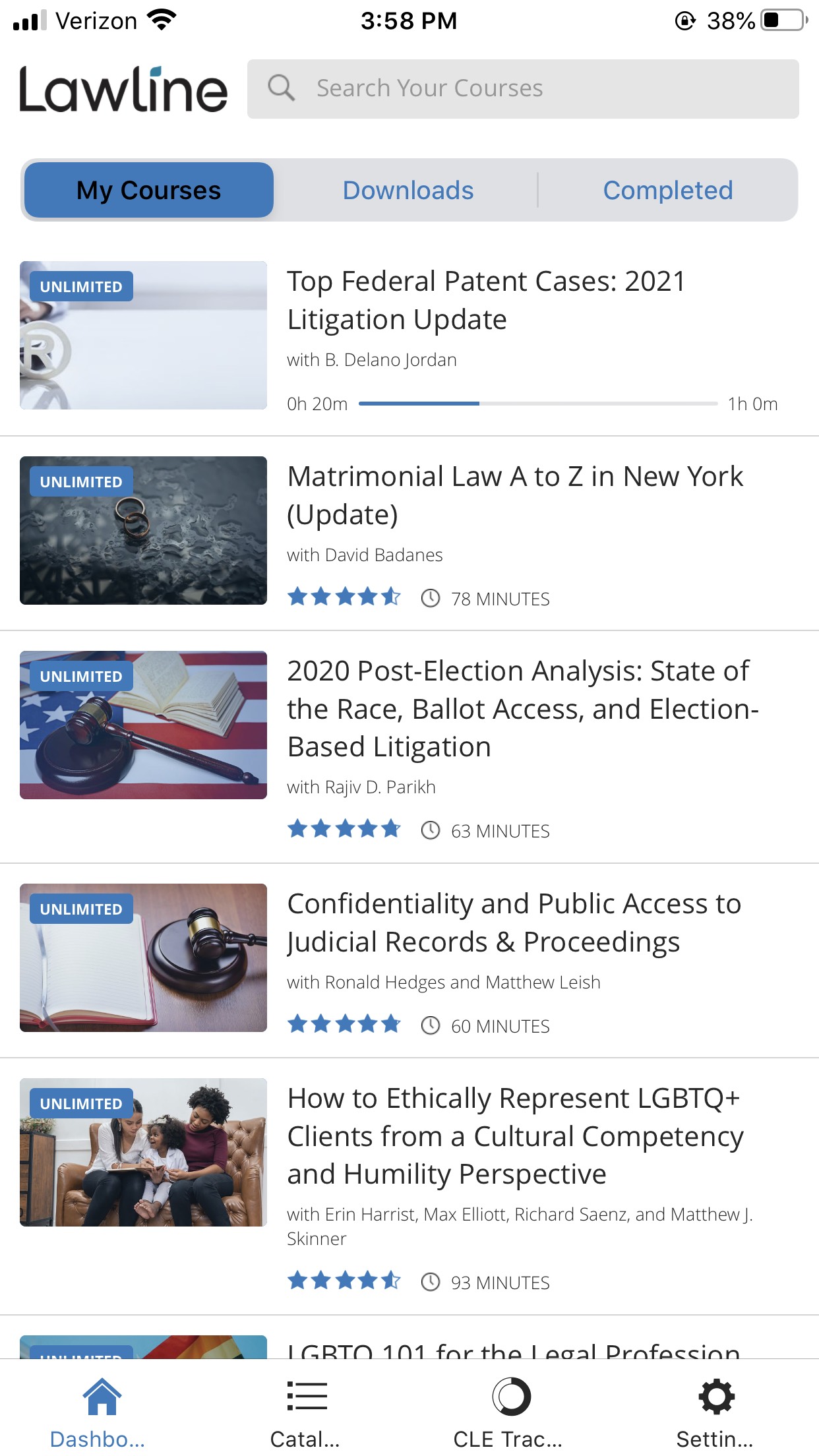 On the website, to continue a course you have already started in the Lawline app, just head to your My Learning, click on the "In Progress" tab and then click on the "Play Icon (triangle)" on the picture of the course.

Still have questions? Give us a call at (877) 518-0660 or email support@lawline.com.