Follow the steps below to add a new user to your group subscription account.
1. Login at lawline.com/login and access the Firm Portal via the 'Me' menu.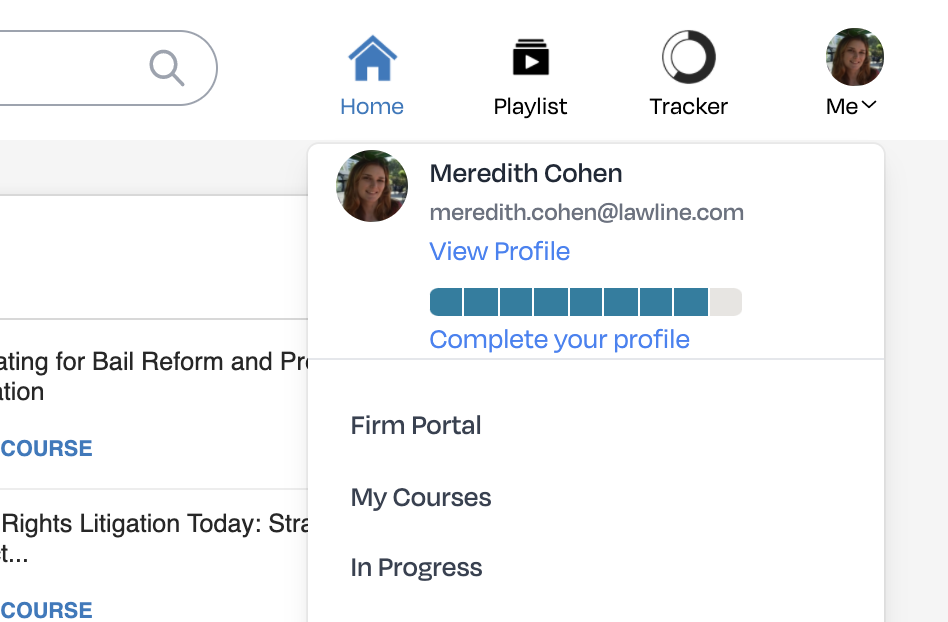 2. Click on the "Add User" button and fill out the user details: first name, last name, and email address. Once that information is filled in, hit the "Submit" button. This will send the attorney an invitation to create their Lawline account and join the firm.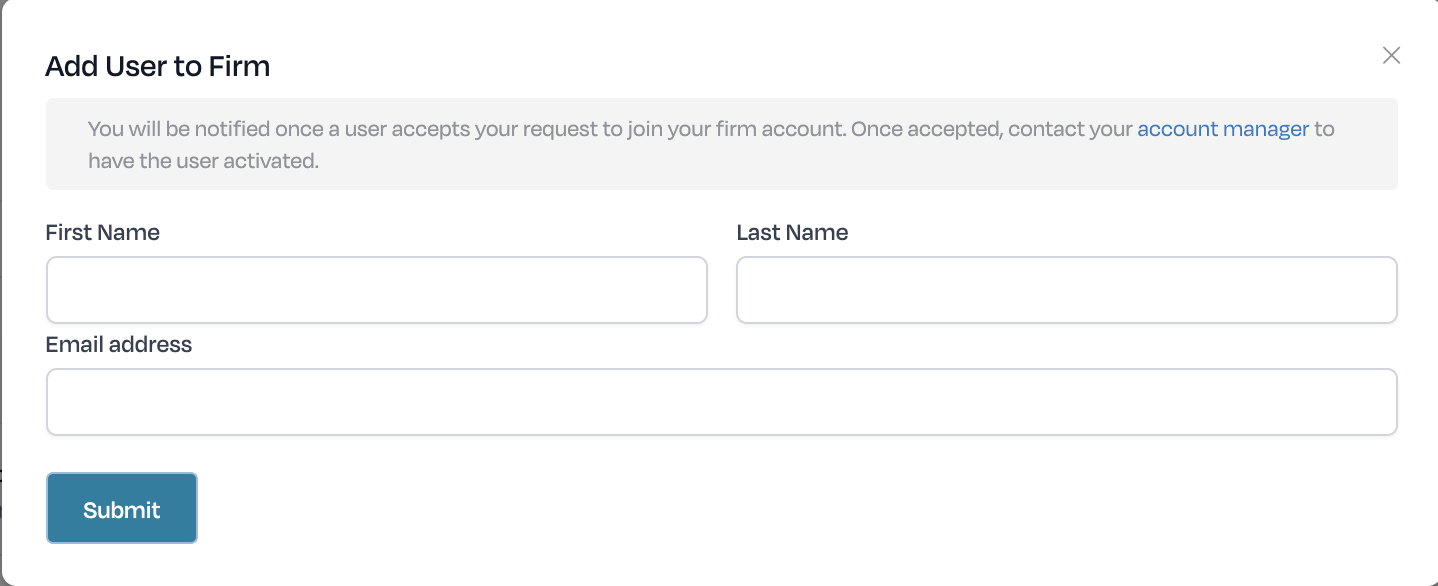 3. Once the user accepts the invitation, they'll be automatically added to your firm account but they will not yet have access to a subscription. If you have subscription licenses available in your account, head to the Manage Licenses tab in the left panel.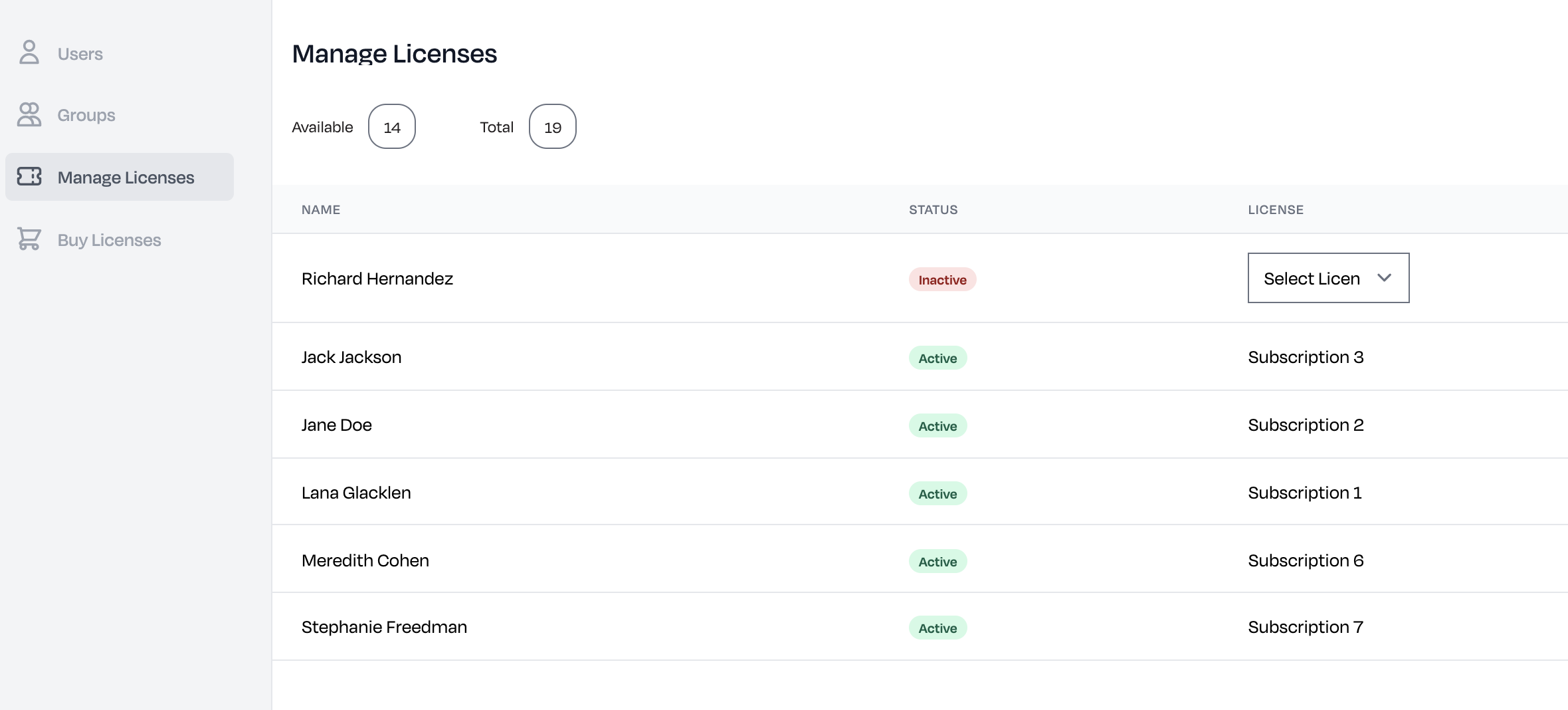 You'll see a drop down menu next to the name of the new attorney in your firm. Choose an available license from the menu, and your attorney will be all set! Their status will change from Inactive to Active and they can get started taking Lawline courses right away.
If you do not have any licenses available in your firm account, you can purchase however many you need in the Buy Licenses tab in the left panel, then assign them to your new users.
Still have questions? Give us a call at (877) 518 - 0660 or email us at support@lawline.com.