Login to your account and click the 'Me' menu in the top right corner and select Firm Portal on the drop-down menu.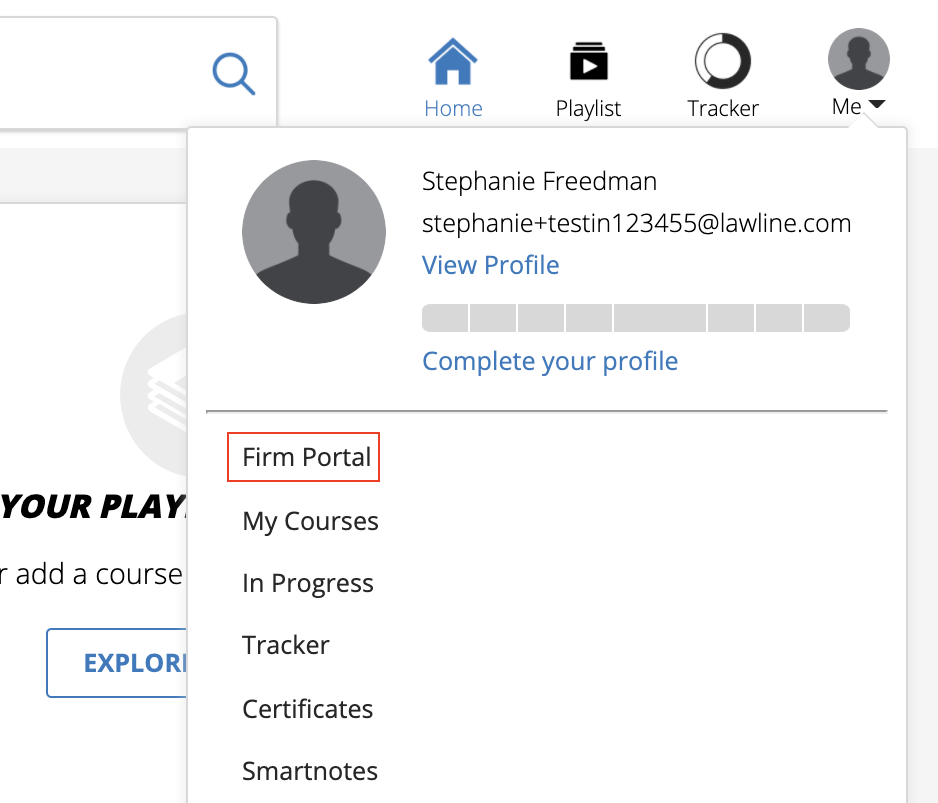 Once there, click the 'Tracking' tab to see the CLE Trackers set up by attorneys on your account. The tracking tab allows you to view at a glance all of your users, their upcoming deadlines, and progress toward their CLE compliance.
You can see the CLE states, current deadlines, progress, and credits completed. Click the arrow on the right to view an individual attorneys' CLE tracker in more detail.

In this section, you can view the CLE state, reporting year, period, and view all certificates.

Still have questions? Give us a call at (877) 518-0660 or email support@lawline.com.