Login to your account and click the 'Me' menu in the top right corner to access the Firm Admin Portal.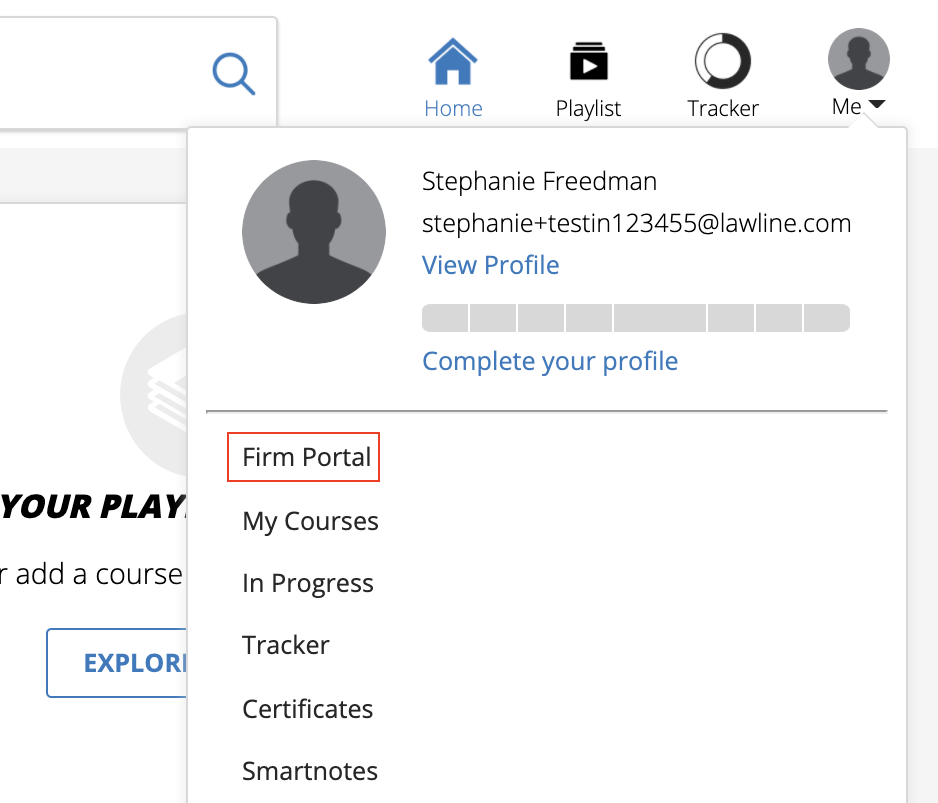 Once there, go to the 'User Management' tab. Click the three dots to the right of an attorney's name and select the 'View' option that appears on the drop-down menu.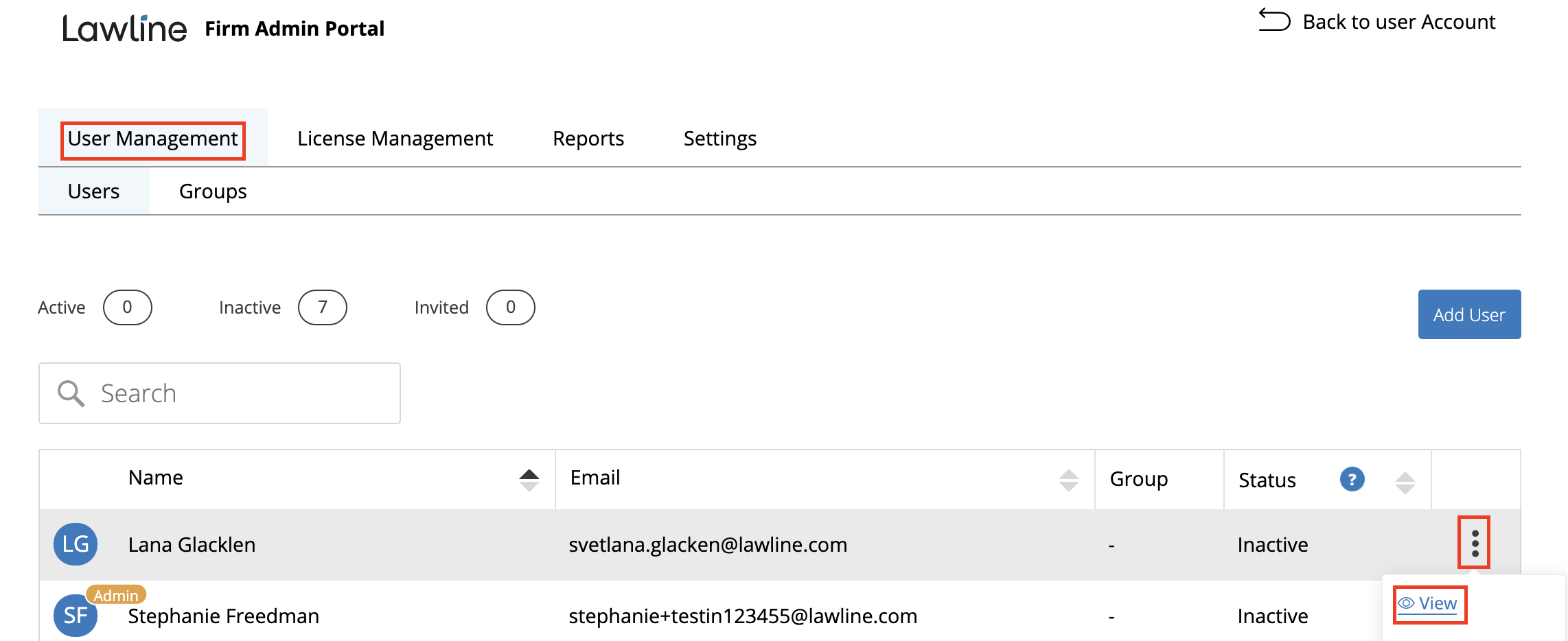 You will now be on the user's profile. Click on the 'Certificates' tab and you will see all of the certificates the attorney has received. You can also filter the certificates by the CLE state and date range to narrow down your results.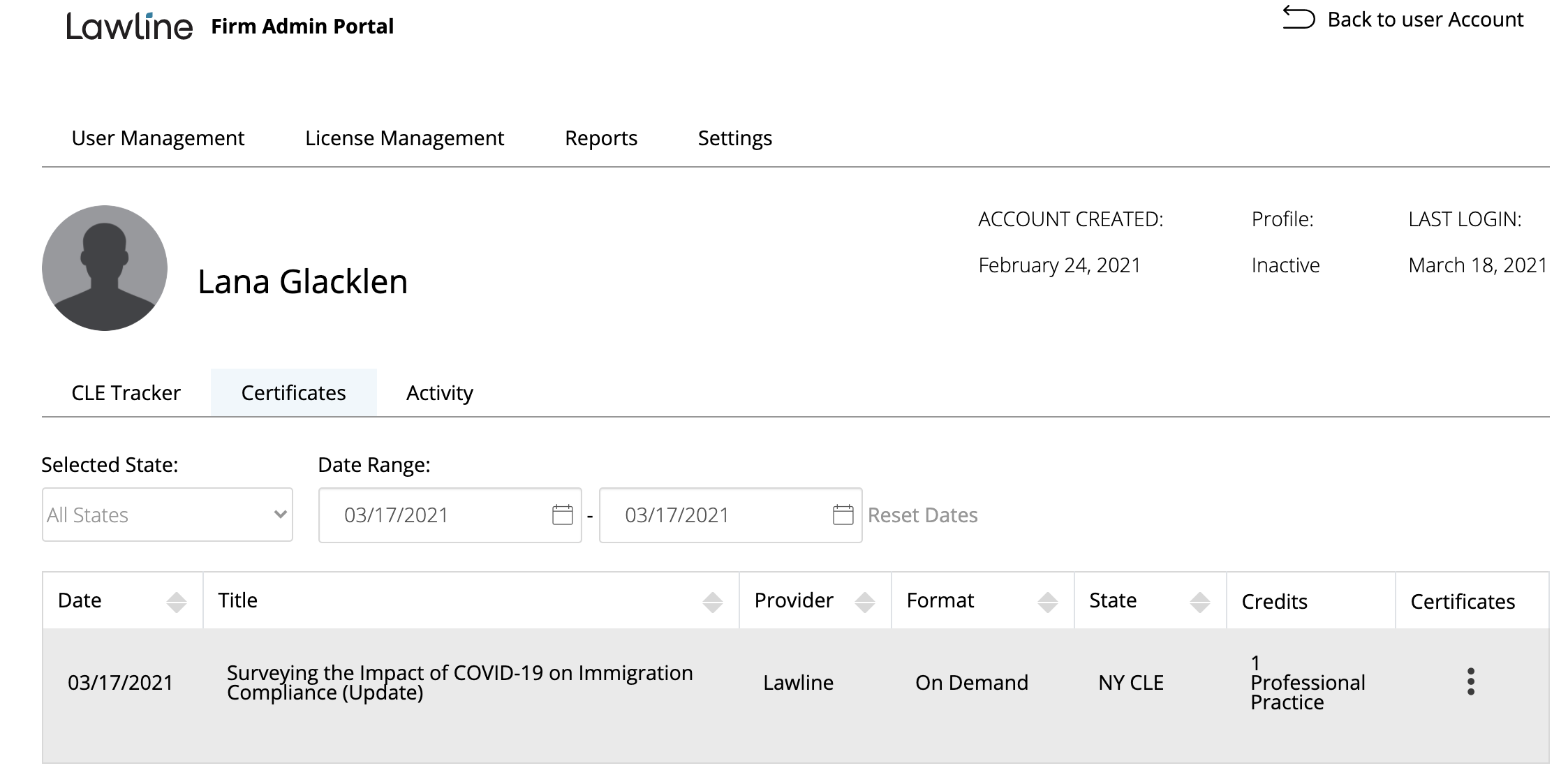 You can view, download or resend any certificate to the attorney. Click the three dots as shown below to see these options.

Still have questions? Give us a call at (877) 518-0660 or email support@lawline.com.