Head to the Me menu and then select 'Billing.'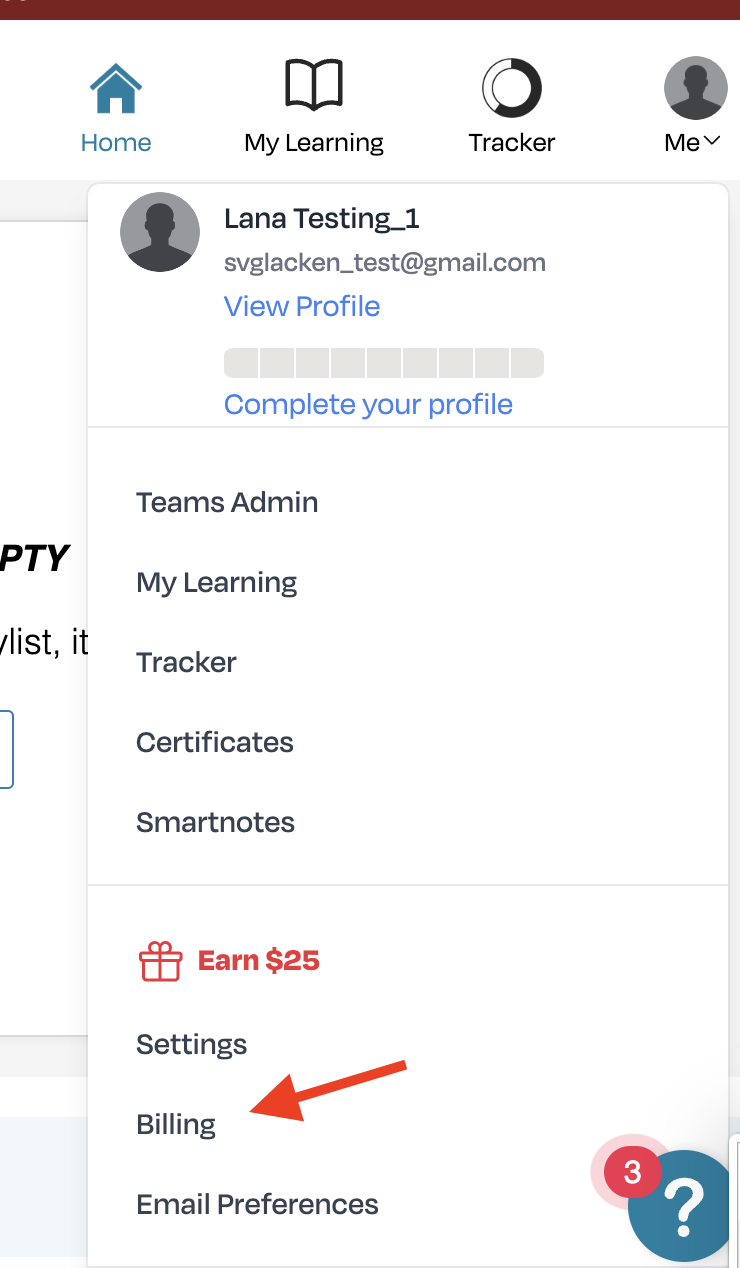 Once you're at the Billing page of your account, you'll see your plan type, your auto renewal status, and when your subscription is set to renew or expire. In order to edit your billing information, select Manage Teams Account Billing.

Once selected, you'll be taken to the page below. Here, you can edit any payment information, adjust your automatic renewal status, and/or view your past invoices.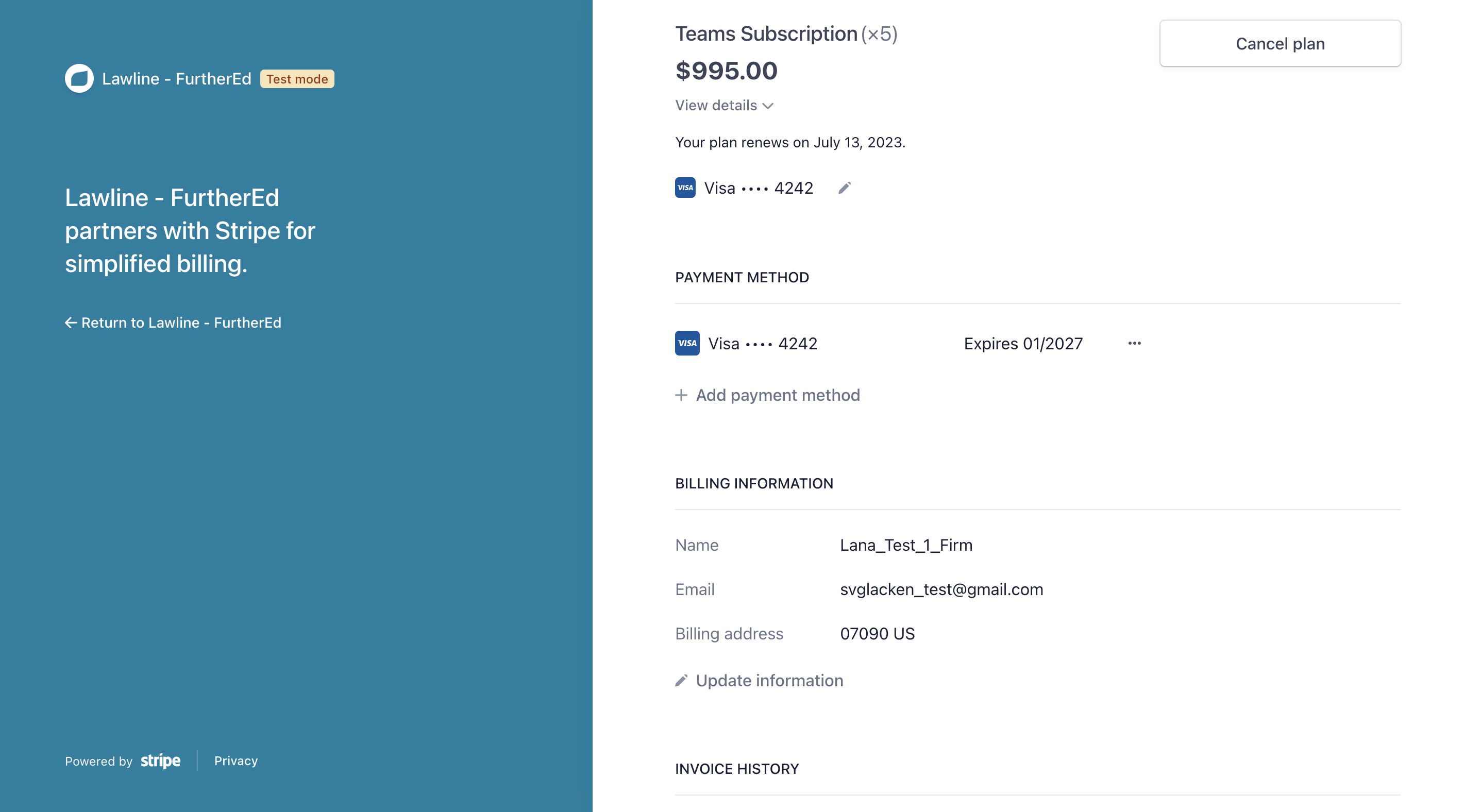 Still have questions? Email us at support@lawline.com or call us at (877) 518-0660.