If you are interested in signing up for a Teams Subscription, follow the steps below!
1. Head to the Firms & Teams drop-down menu located on lawline.com and select Teams.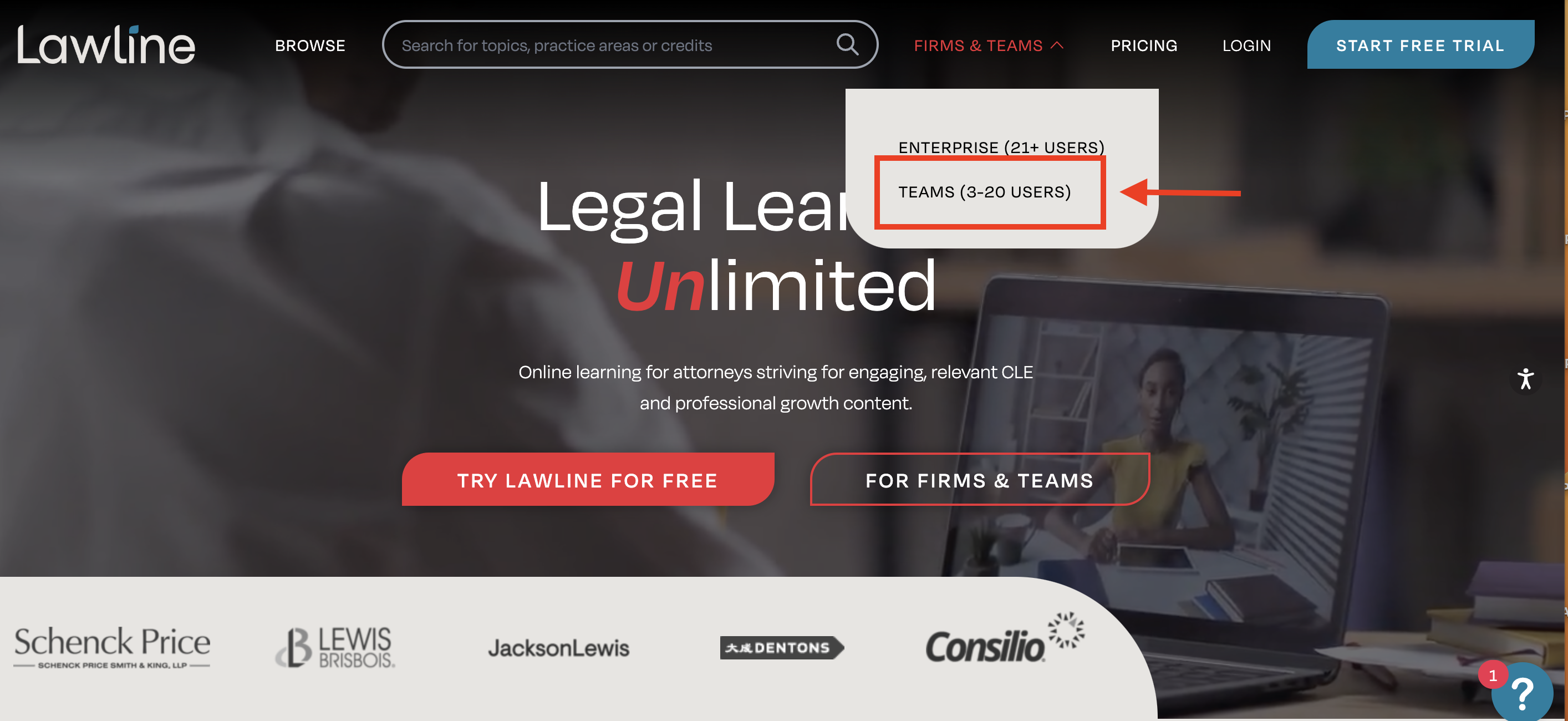 2. Fill in the name of your firm along with the number of users you require, then select Get Started.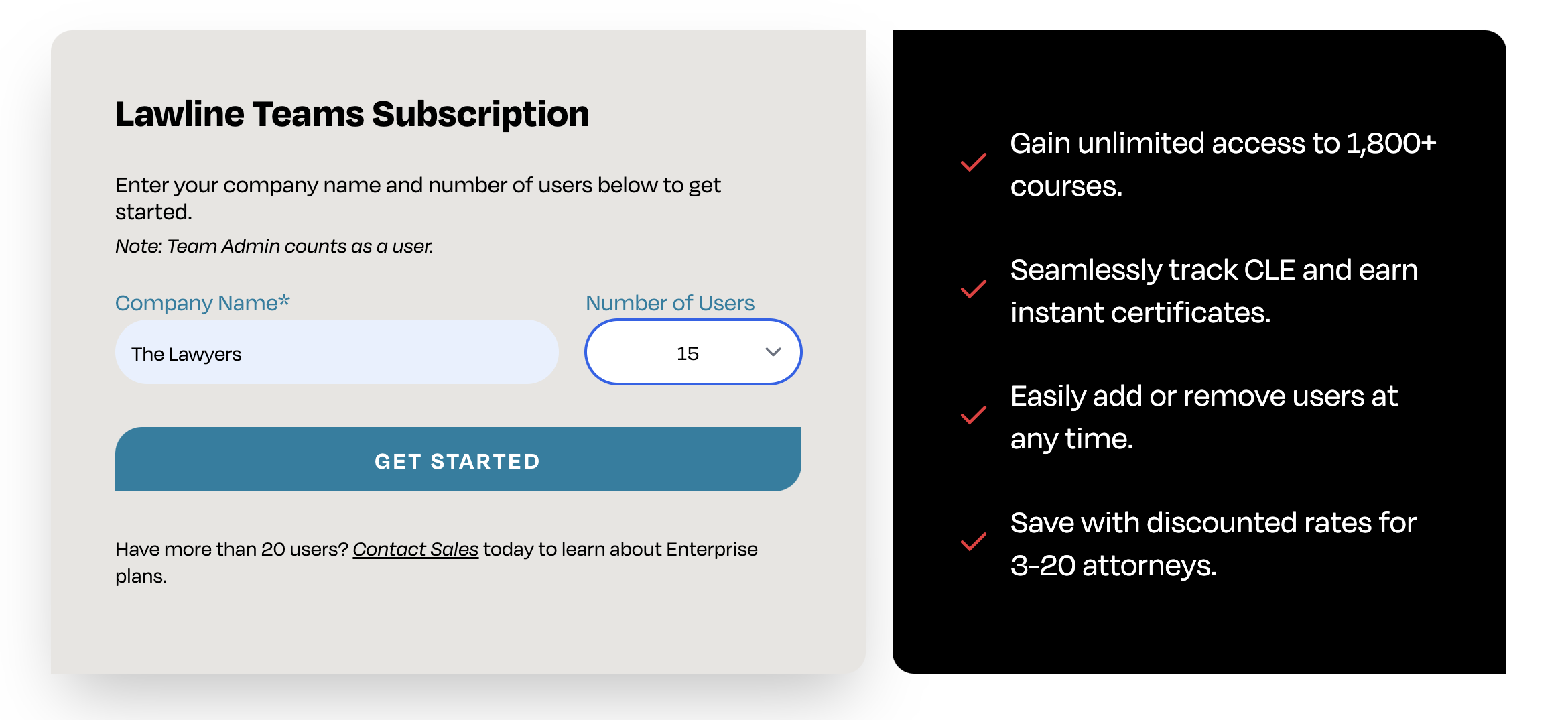 3. Fill out the necessary information to create your account, or sign in if you already have an account with us.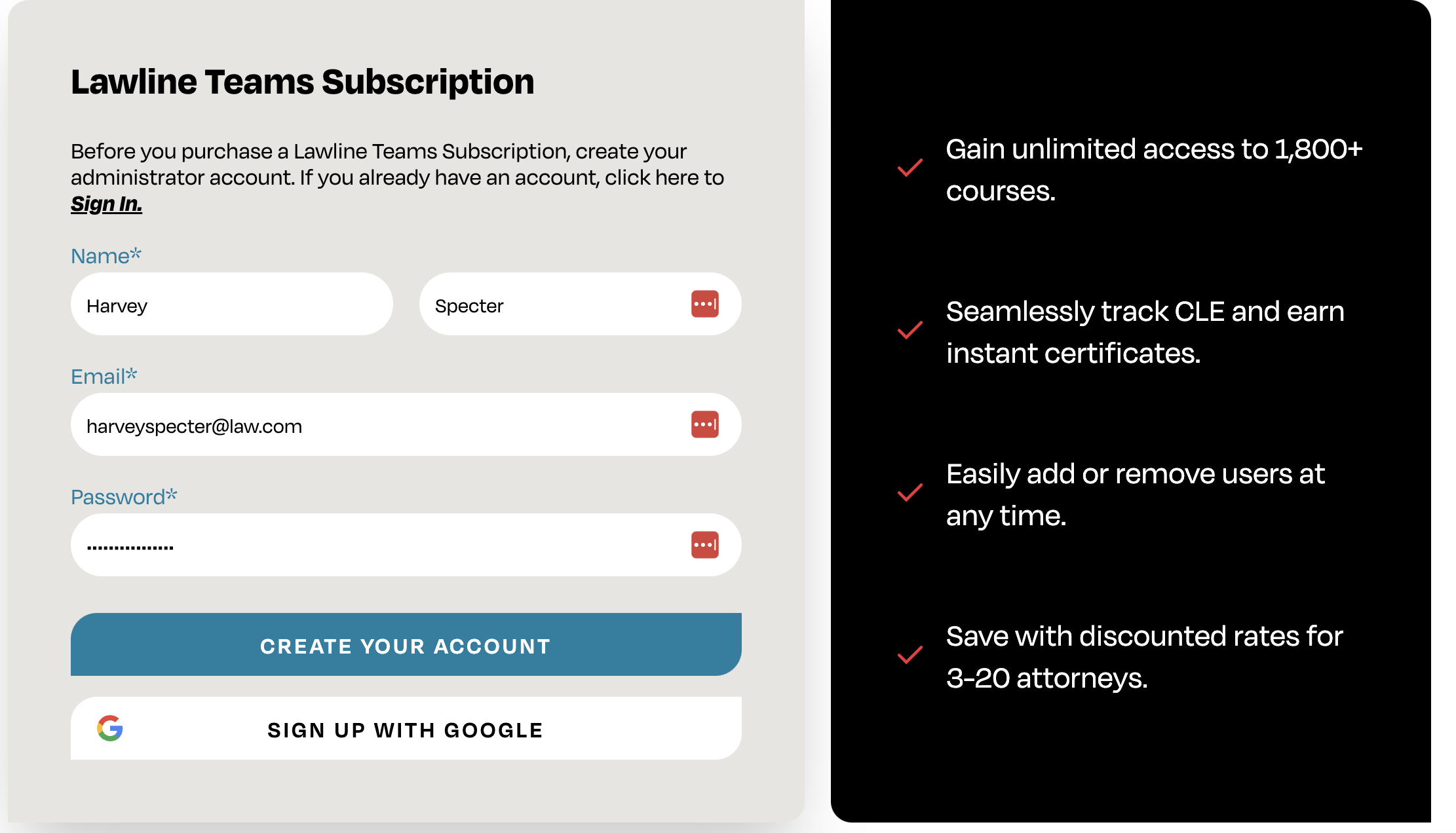 4. Fill out your payment information, click Subscribe, and you're all set!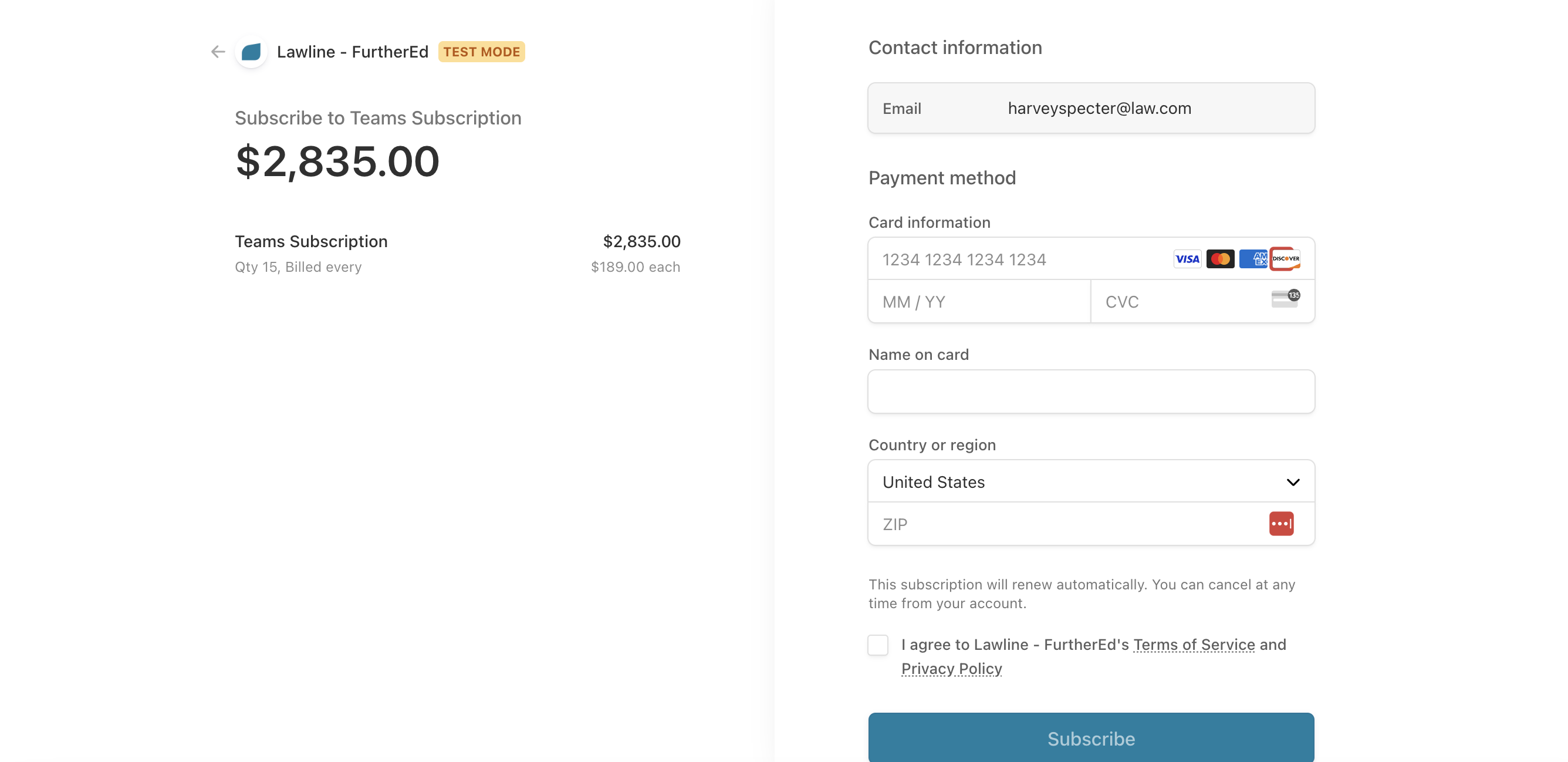 NOTE: Our Teams subscriptions automatically renew each year on the anniversary of purchase. If you'd like to adjust this, you can do so in the Billing section of your account at any time.
Still have questions? Email us at support@lawline.com or call us at (877) 518-0660.