To use Lawline's Learning Assistant, start by finding a course you'd like to watch in our catalog.
Once you've selected your course and are on the course page, scroll down to below the video itself and select the tab that says Learning Assistant.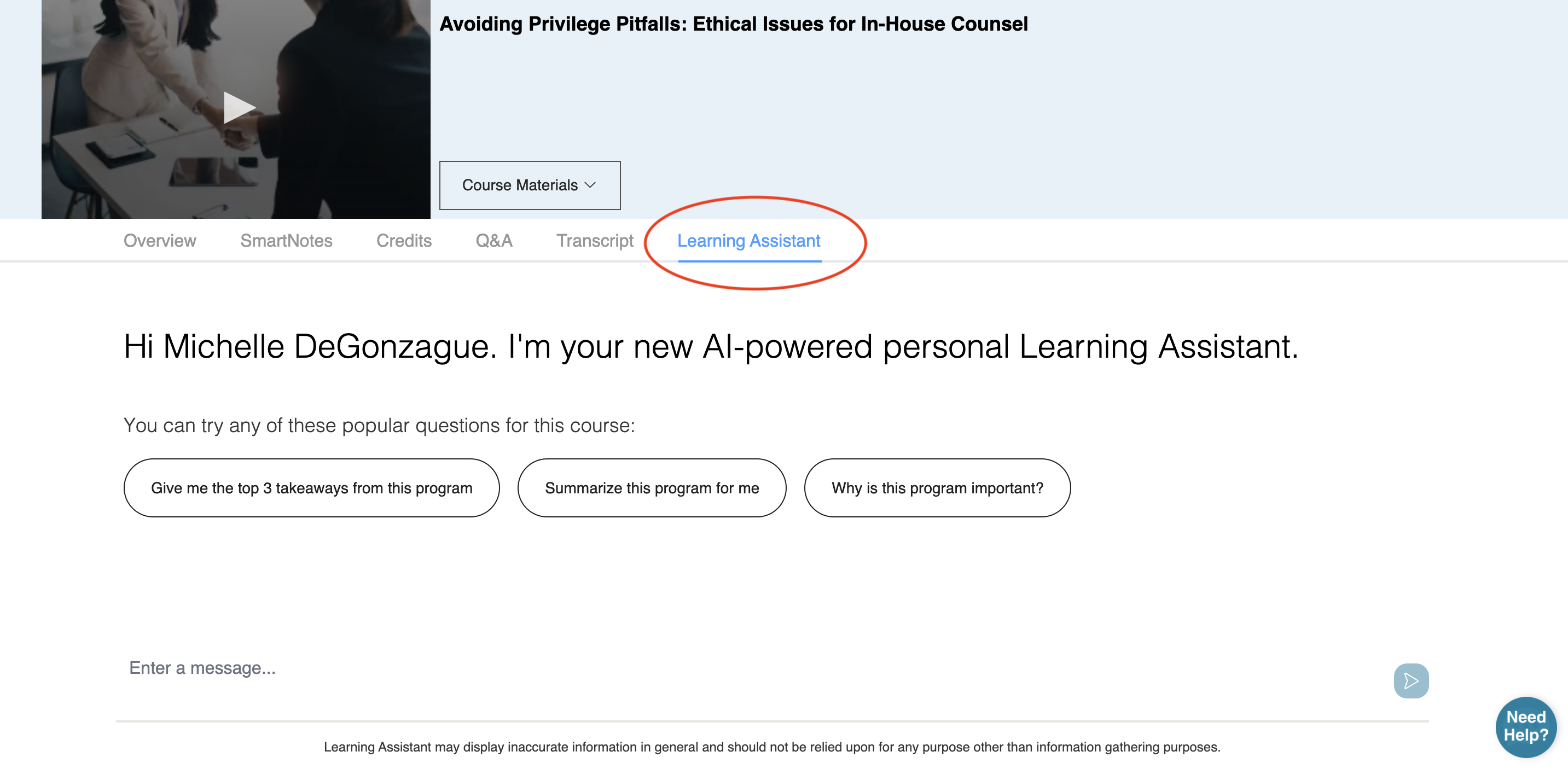 You'll see some prompts for questions that you can use, or feel free to ask your own in the "Enter a message" section. 
Once you ask a question, the Learning Assistant will instantly provide you with a  tailored legal answer that relates specifically to the content you're watching! 
Please note: If you are looking to contact our Customer Support team, you can use the chat bubble in the bottom right corner of your screen, or email us at support@lawline.com.