In each FurtherEd CPE course, there will be review questions and an exam. Complete each of the review questions in order to proceed from section to section.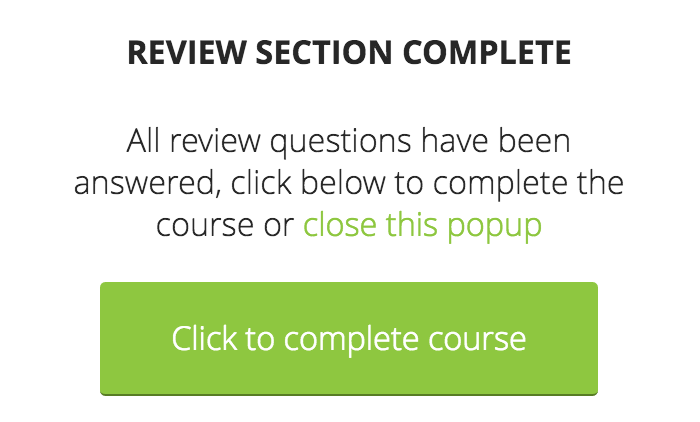 Once all questions have completed, and the Exam is passed (scored above a 70%) a certificate of completion will be generated. The certificate will be emailed to the email address that is attached to the account, and it will also be saved in the "My Certificates" page as well.


Need help or more information? Please contact our customer support team at support@furthered.com or via telephone at 877-518-0660.