Completing a Lawline On Demand video course is a simple process. It begins with starting the course, then it involves clicking the two randomly placed Verification Checkpoints. Lastly, at the very end of the course clicking the blue Get Credit button in the upper right-hand corner. For more information see the screen grabs below.
NOTE: This article does not feature in-depth information about the Lawline Course Center. Click here for important information about the Lawline Course Center
Once the Start Course button is clicked the Course Center is opened and the Lawline On Demand video course will automatically begin playing.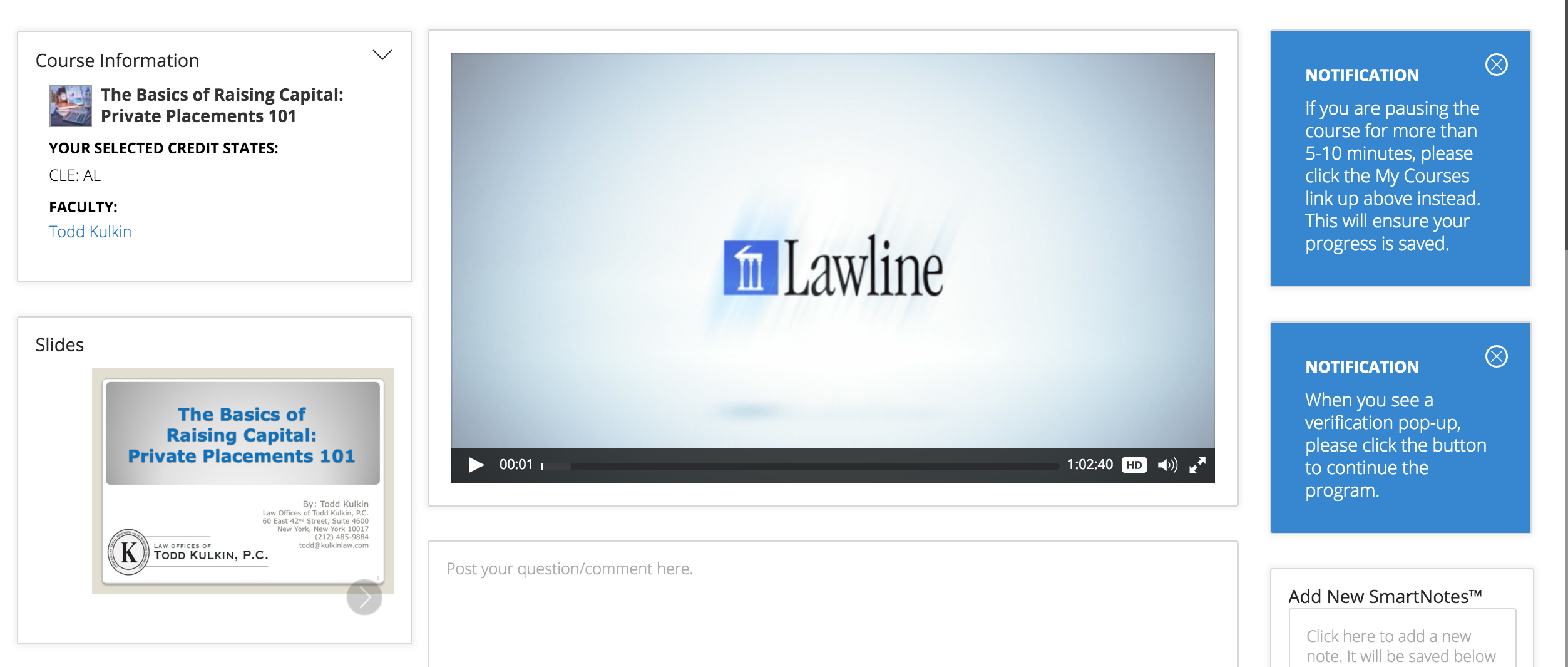 Verification Checkpoints
In place of test, quizzes or codewords Lawline On Demand Video courses utilize Verification Checkpoints. These randomly placed Verification Checkpoints are the primary method for Lawline to track and verify On Demand video attendance and course completion. The Verification Checkpoints are pop-ups accompanied by audible beeps and a three-minute countdown. The Verification Checkpoints occur twice in every program and if missed will cause the video to restart from the beginning of the course.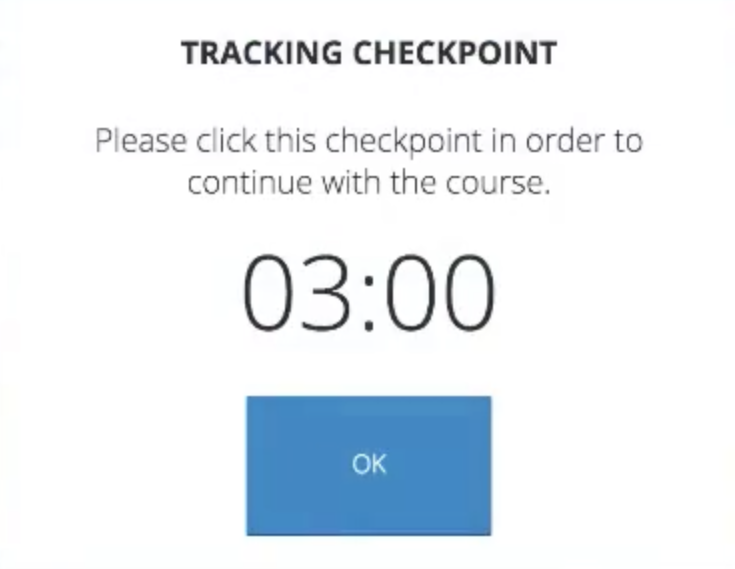 Get Credit (Course Complete)
At the conclusion of a course, once all Verification Checkpoints have been clicked and the faculty has concluded the presentation. The video player will transition to the course completed screen, click the prompt to access a brief survey and generate a certificate of completion.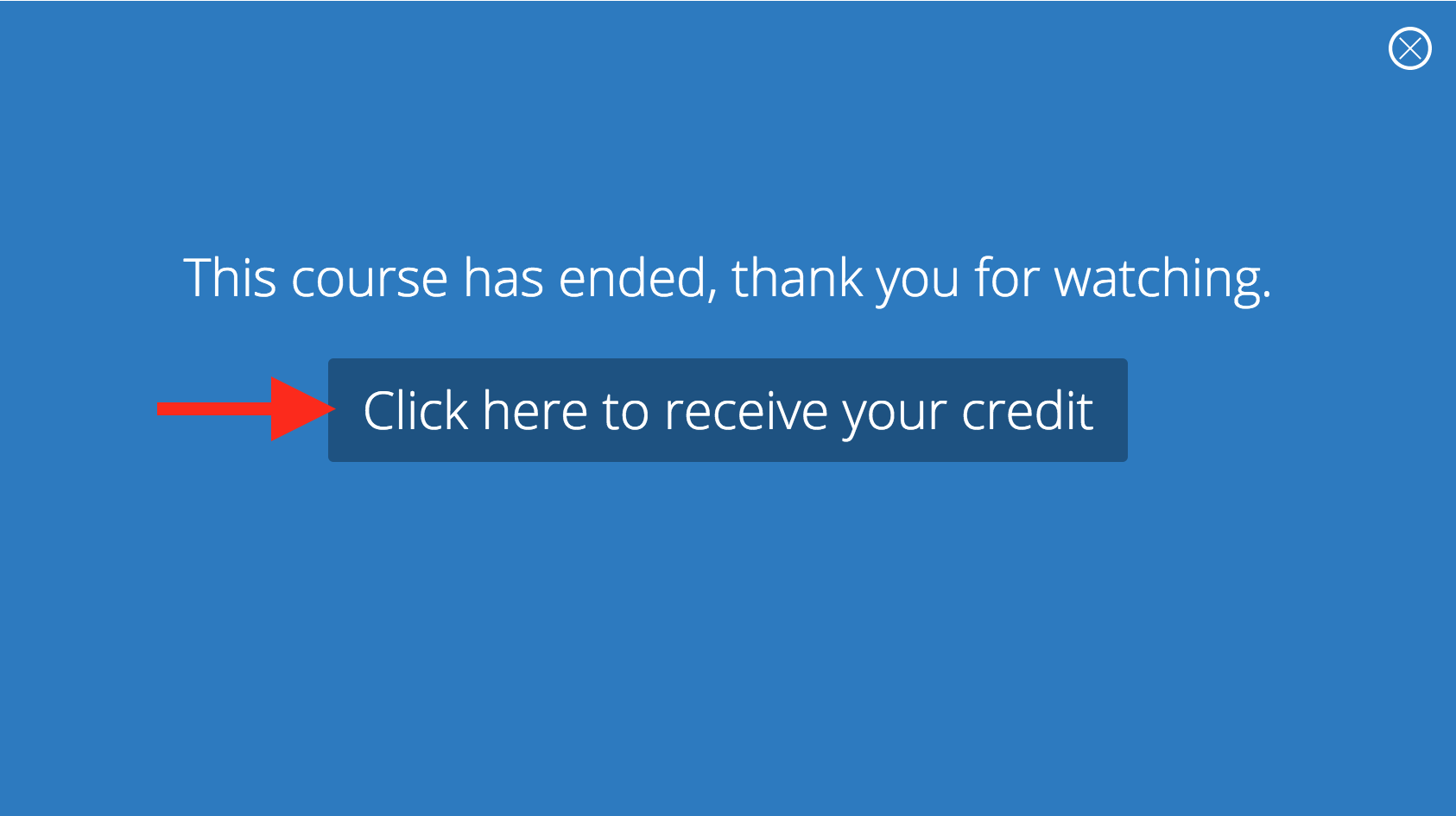 Need help or more information? Please contact our customer support team at support@lawline.com or via telephone at 877-518-0660.