To complete a Lawline On Demand course, follow these steps below:
Step 1: Click Start Course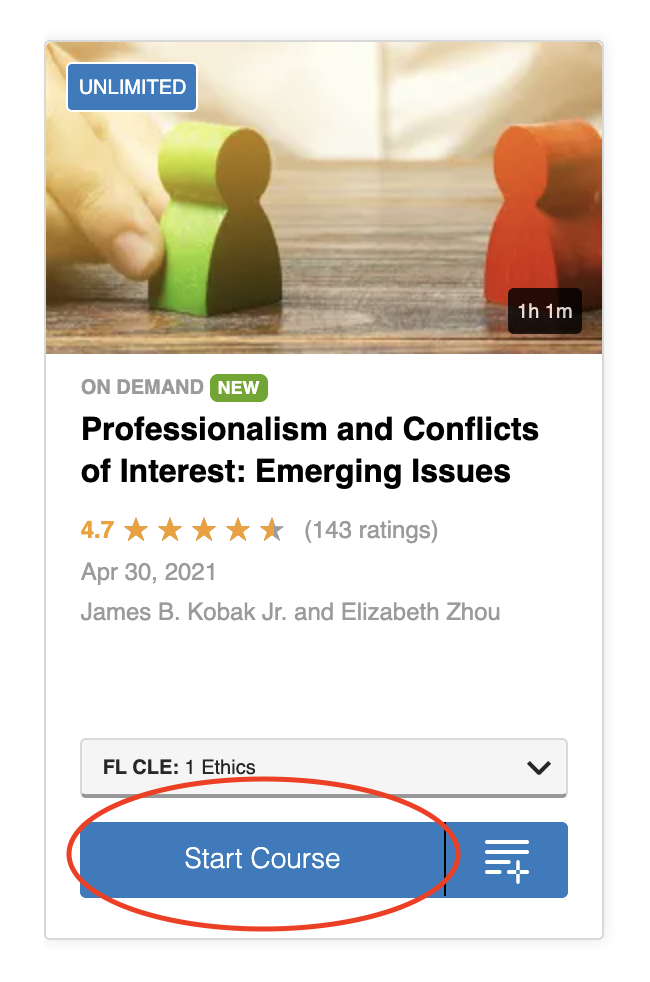 This will open the Course Center and the Lawline On Demand course center. Confirm the CLE state(s) you are seeking the credit for and click the 'Play' button to start watching.

Step 2: Click the Verification Checkpoints that pop up at random intervals to confirm that you're still watching.
In place of tests, quizzes, or codewords, Lawline On Demand courses utilize randomly placed Verification Checkpoints as the primary method to track and verify attendance and course completion. These are pop-ups accompanied by audible beeps and a three-minute countdown. If a checkpoint is missed, it will cause the video to restart from the most checkpoint that was clicked. You can see an image of what they will look like below: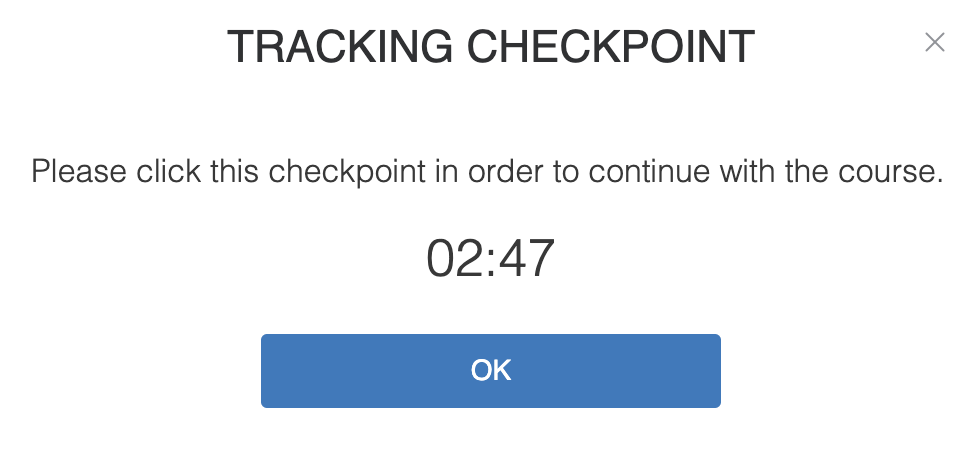 Step 3: Click Get Credit and complete a brief survey about the course.
Once all Verification Checkpoints have been clicked and the faculty has concluded the presentation, the video player will transition to the course completed screen (see below for example). Click the 'Get Credit' prompt that appears to access a brief survey and generate a certificate of completion.

Still have questions? Call us at (877) 518- 0660 or email us at support@lawline.com.