In order to provide attorneys with as many opportunities as possible to complete their CLE requirements, some courses in the catalog are listed as pending approval.  If a course is listed as pending approval it means that our team is awaiting confirmation from the state's accrediting body regarding the approval of the course for CLE credit. Typically, these courses will be approved by the accrediting state, but we cannot guarantee that they will be. Attorneys can still take the course at their own discretion.
In the course catalog courses pending approval are listed with an orange circle next to the state(s) listed. An example is provided in the screen grabs below, the ITC Patent Litigation: Taming the Rapids course is listed as pending for Alabama and Alaska.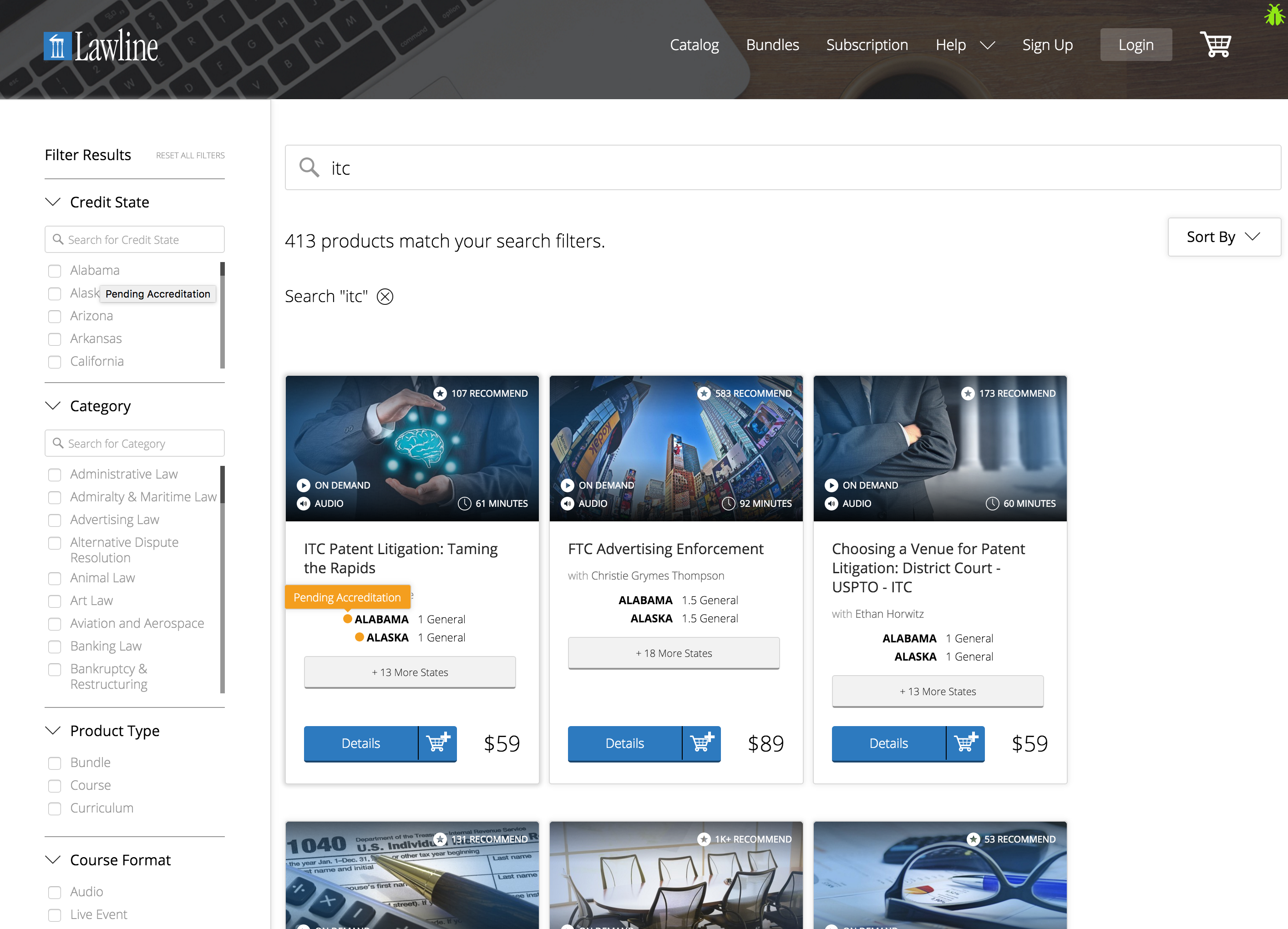 Additional notifications are provided at the course selection and state selection screens. Examples are provided in the screen grabs below.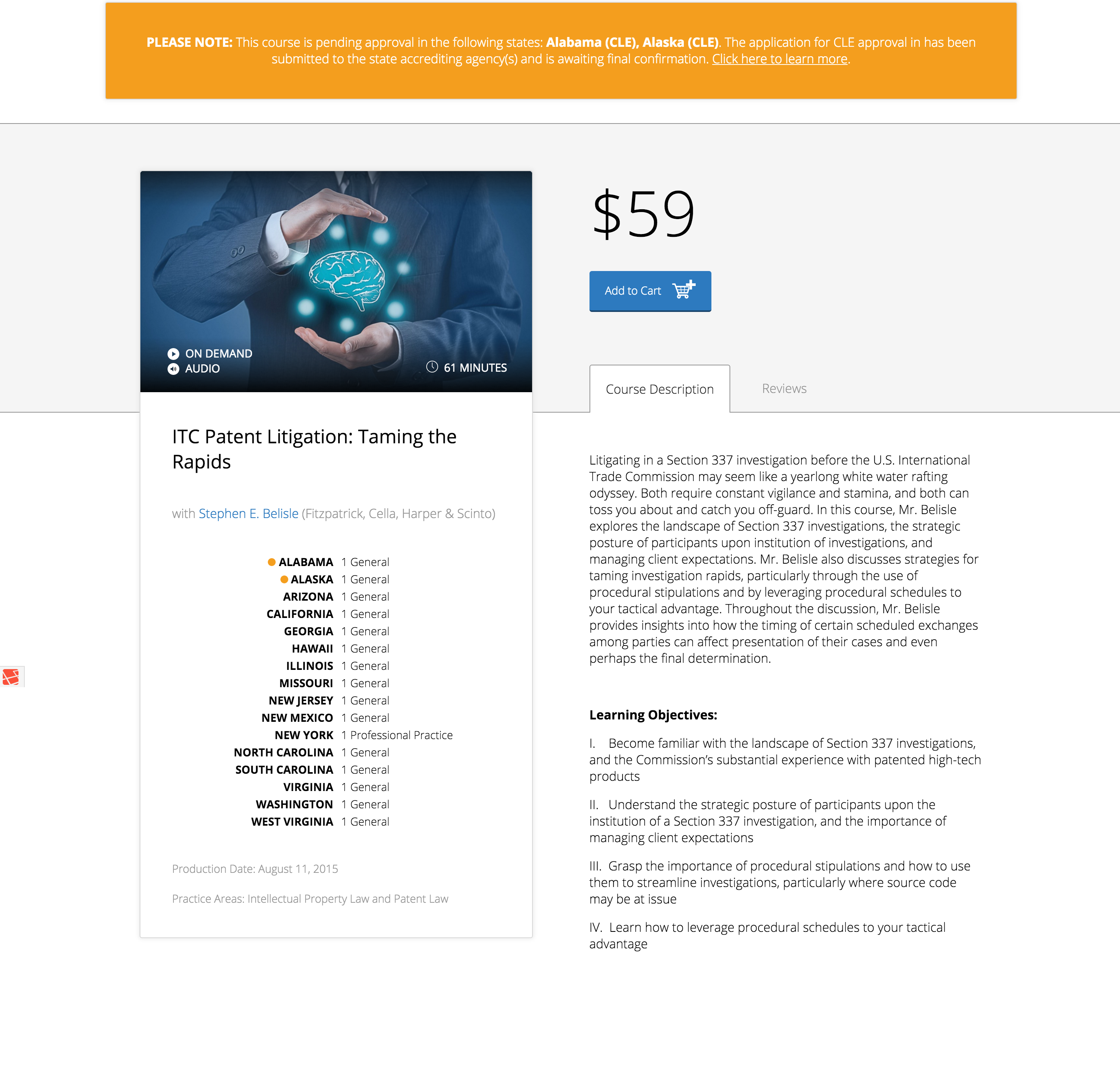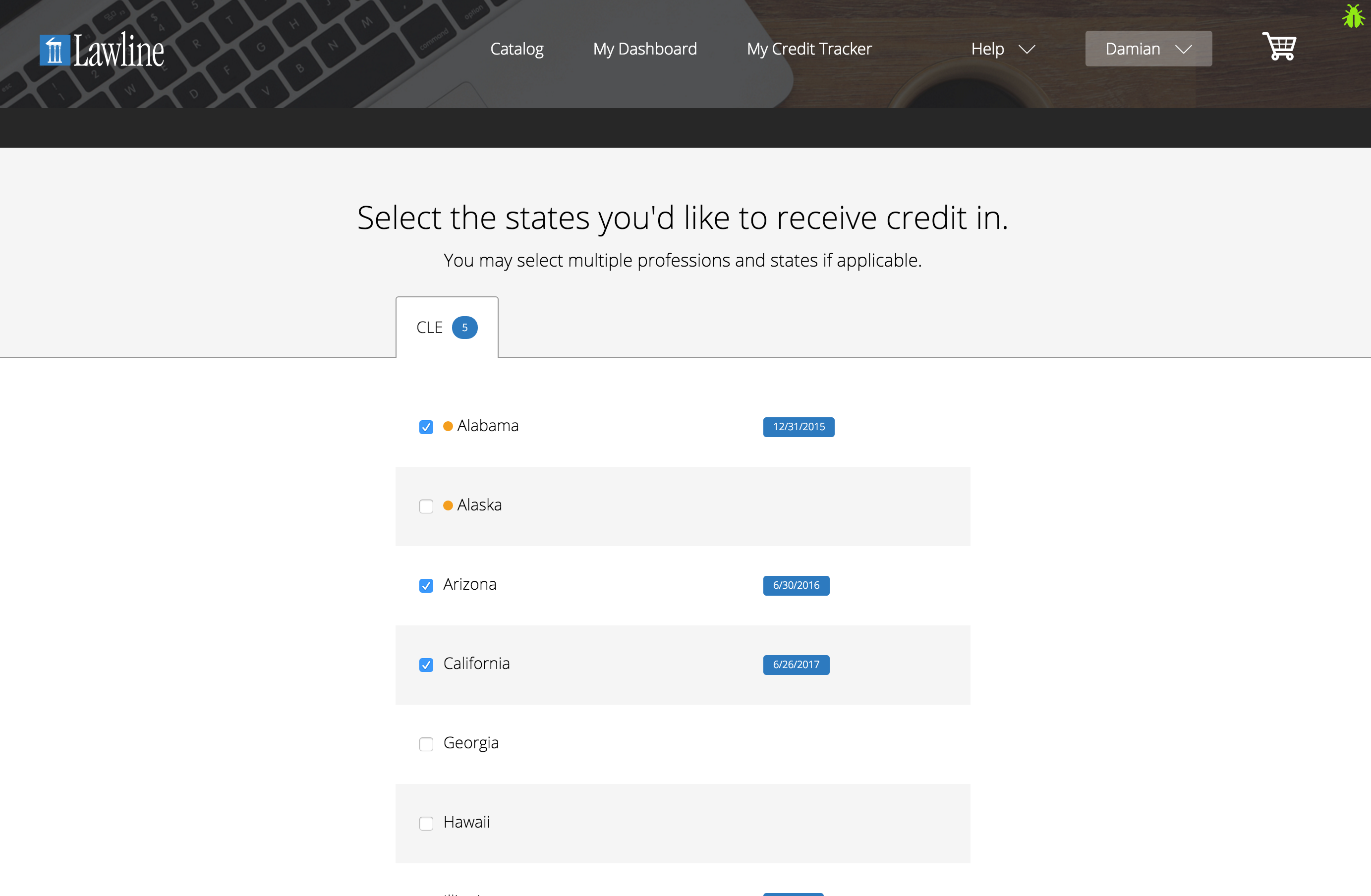 How will I be updated on the status of a course that is Pending Approval?
In the case of denial or approval, attorneys who have completed the course will be notified as soon as possible via email.  
What if the course is not approved at the time of the webcast?
It is common that a course pending approval will be approved after the webcast has taken place. Attorneys will be notified via email once course has been approved. However, it is recommended that attorneys do not take webcasts or courses pending approval close to their CLE deadline, as we cannot guarantee that a course will be approved.

Need help or more information? Please contact our customer support team at support@lawline.com or via telephone at 877-518-0660.