Bundles and Individual Courses:
Bundles are pre-selected groups of courses that are sold together as a package. Lawline offers two different types of bundles - Compliance Bundles and Curriculum Bundles.
Compliance Bundles are built to help you meet your CLE requirement for a particular state.
Curriculum Bundles are specifically designed to give attorneys a comprehensive understanding of a specific practice area or industry.
All bundles and individual courses are available for one year from the date of purchase.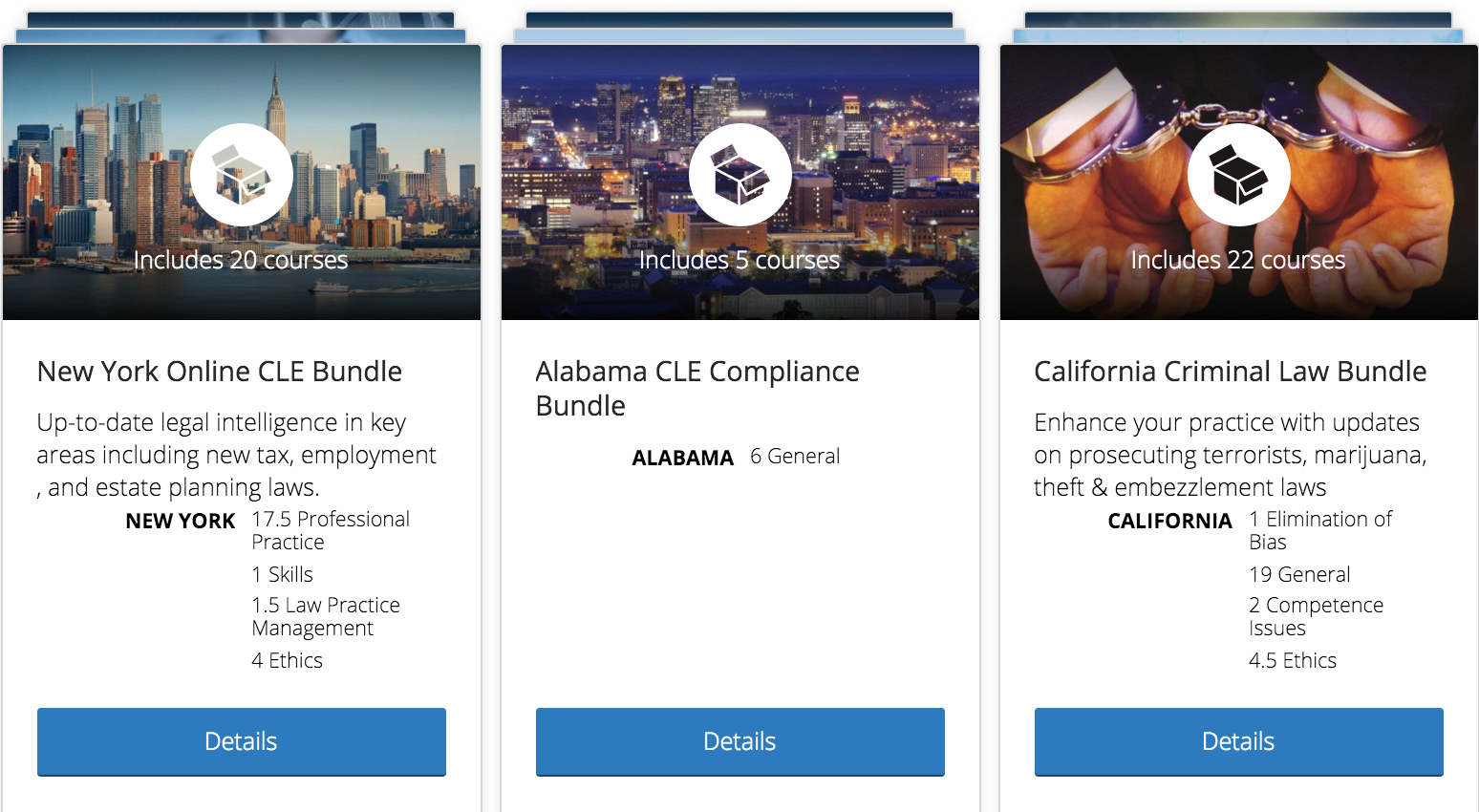 Subscriptions:
Unlimited CLE subscriptions give access to the entire course catalog for a fixed term of either one or two years. To find out when a subscription expires, please log in and click on the Me men located in the right-hand corner your screen. From there, select Billing.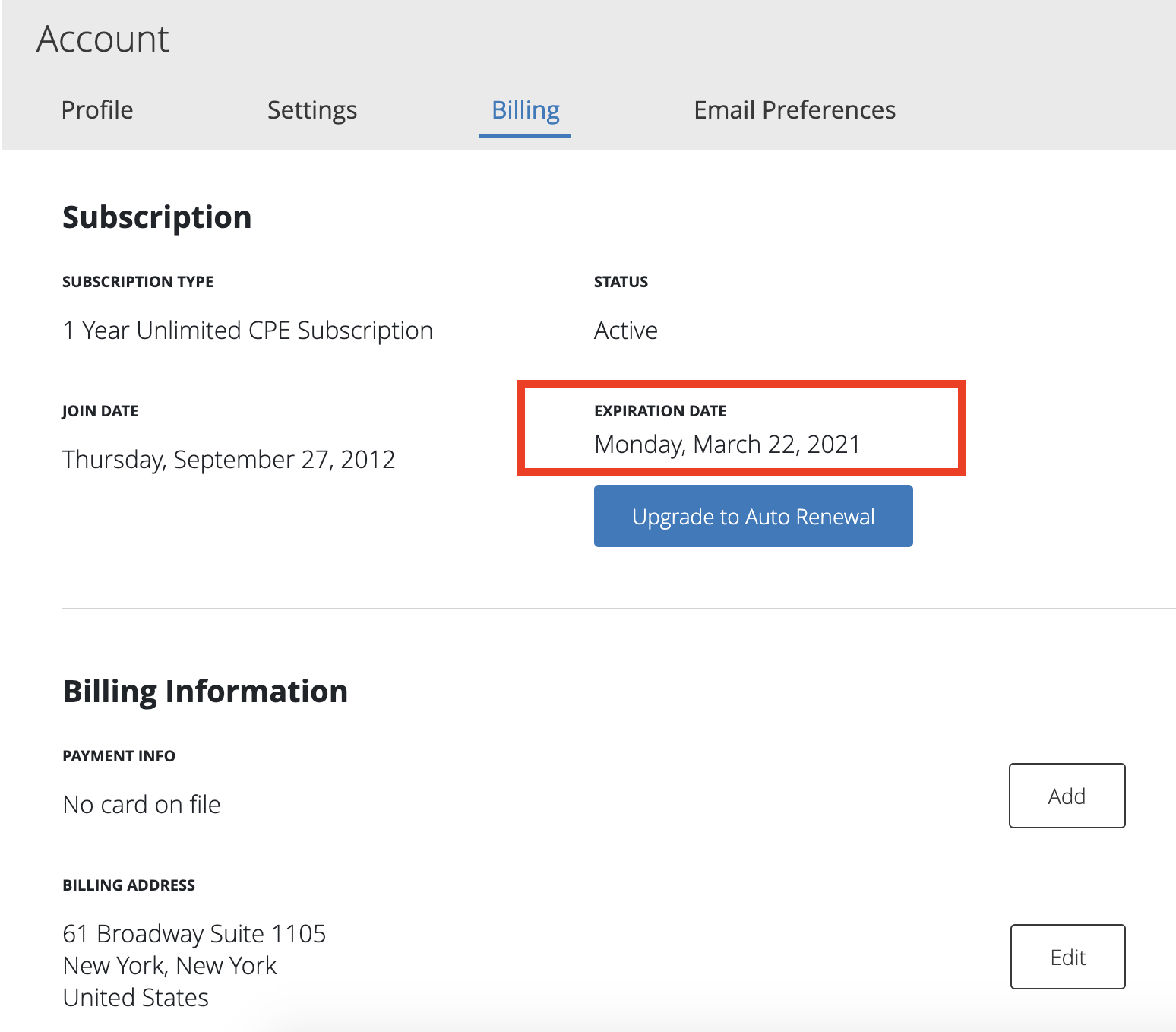 Hint: If you have a 1-year subscription, you can set it to renew automatically each year so that you never lose access to our course catalog or your Public Profile.
Need help or more information? Please contact our customer support team at support@lawline.com or via telephone at 877-518-0660.