At the conclusion of a Live Webcast or On Demand course the video player will transition to the Get Credit prompt. Clicking the prompt in the center of the screen or in the upper right-hand corner will activate the get credit process.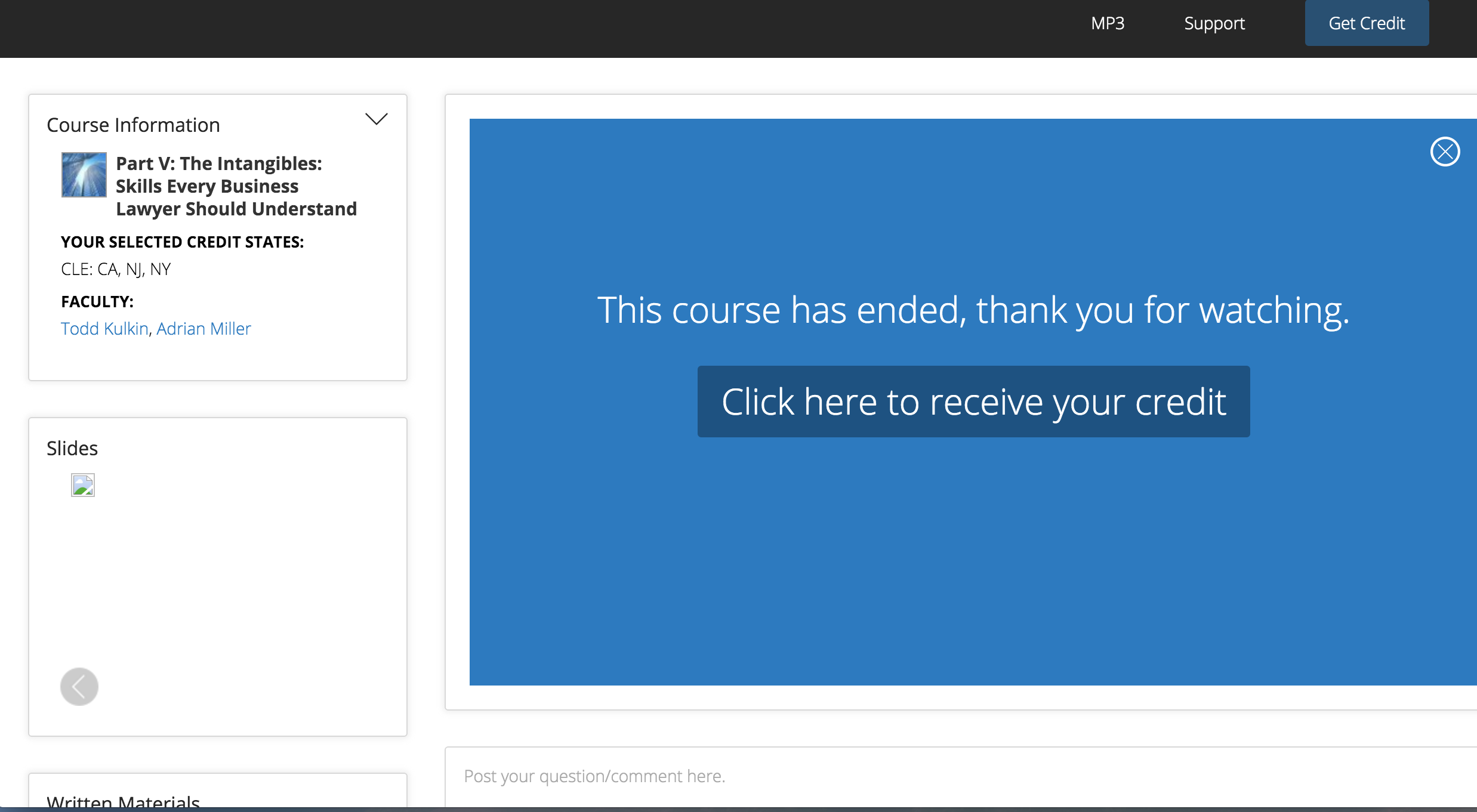 Upon completing a brief survey click View Certificates to access the certificate of completion.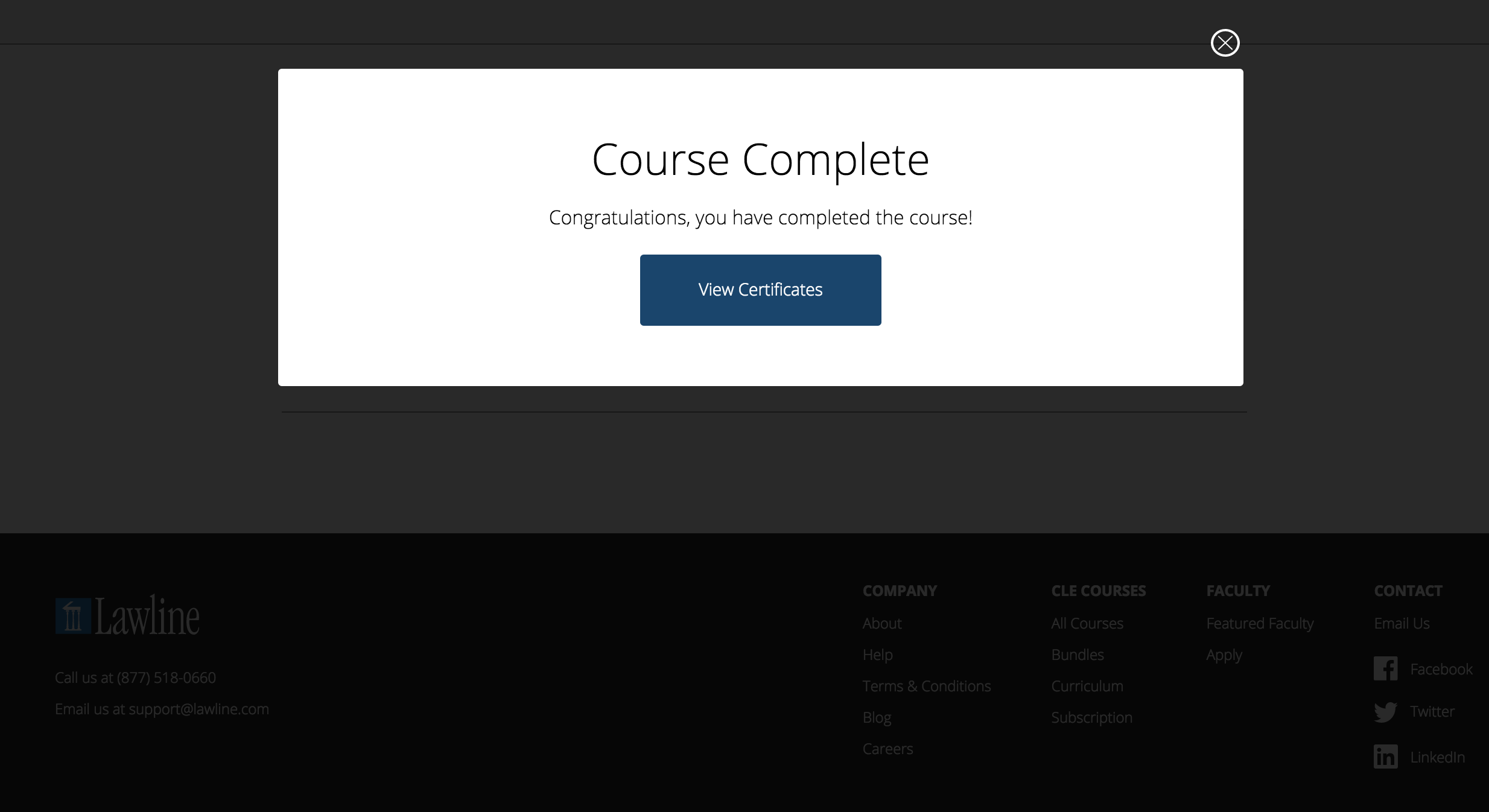 If more than one state has been selected the certificates for those states can be accessed as well.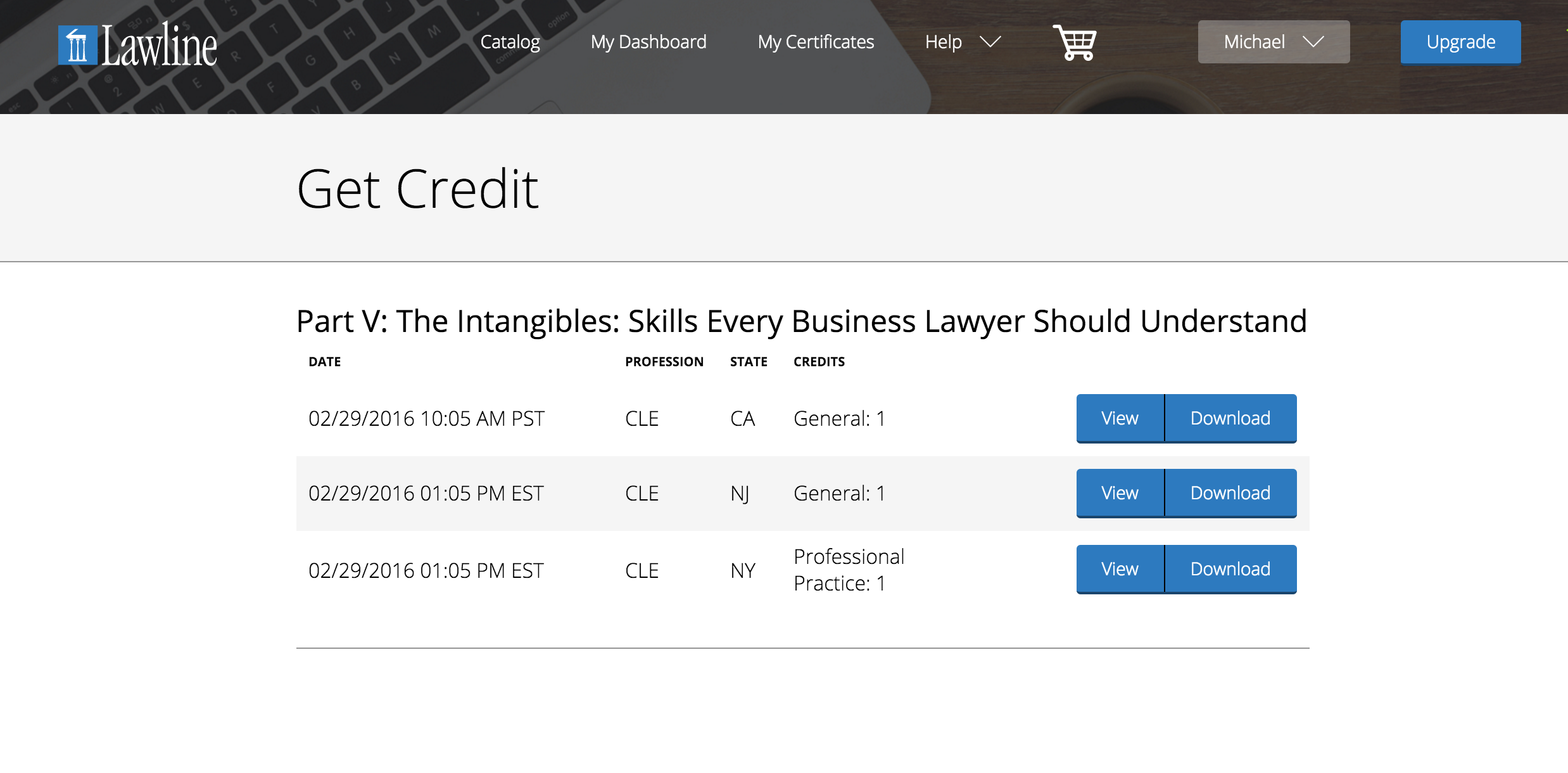 Need help or more information? Please contact our customer support team at support@lawline.com or via telephone at 877-518-0660.