From time to time, individual courses may no longer be available. When a course becomes unavailable, the credit amount and course description are no longer displayed. If you have a course in your account that is no longer available, you'll see a prompt that encourages you to call our customer support line where we will replace the course(s) free of charge. An example is provided below.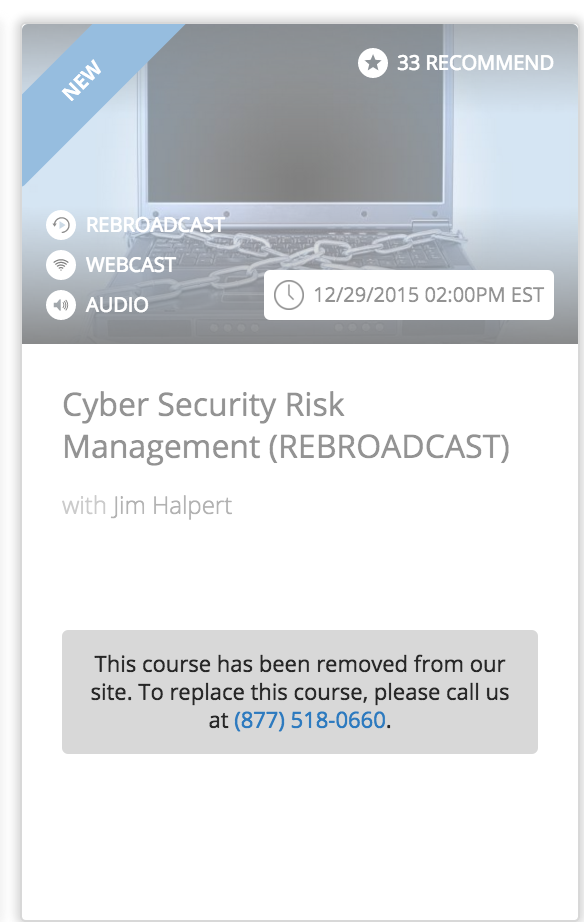 Why are courses removed from the catalog?
There are three main factors that go into a course being listed as unavailable: 
The state bar requires that courses expire after a specified amount of time (e.g. 1 year after the date of production)
The content is deemed no longer relevant by our Program Attorneys 
An updated version of the course has already been created and is available on our site
Need help or more information? Please contact our customer support team at support@lawline.com or via telephone at 877-518-0660.