To start, once logged in, head to the Browse menu located at the top of your screen to the left.

You will then be prompted to filter your search by CLE State, Category or Format. You can also select 'Browse All Courses,' 'Browse All Categories' or 'Browse All Formats' to view the entire catalog without a filter.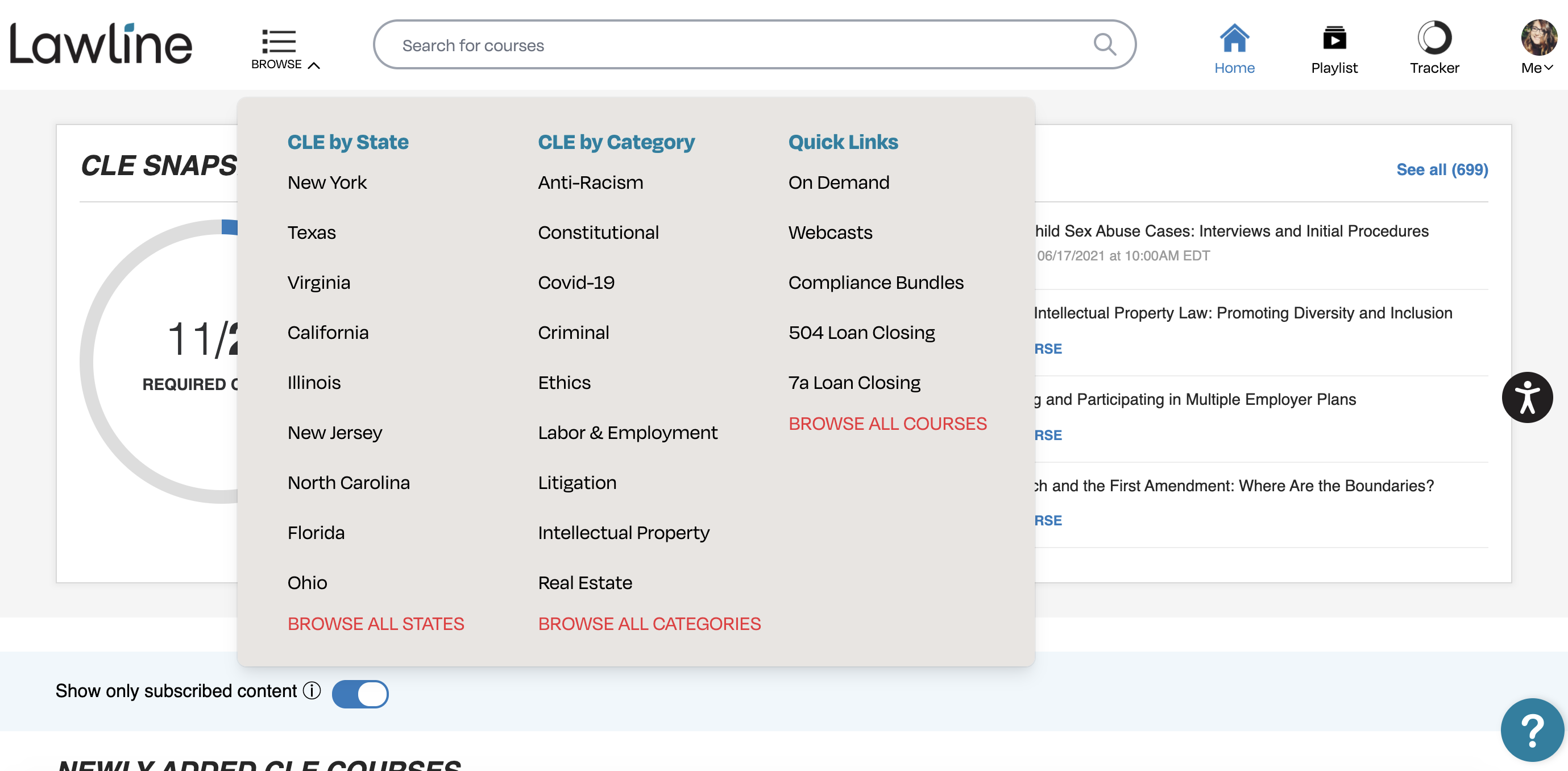 After you make your selection, you will be taken to our course catalog. You'll have the option to filter for more than one credit state if you'd like, along with the format, category and credit type. You can also add more filters to your search by clicking the 'More Filters' option.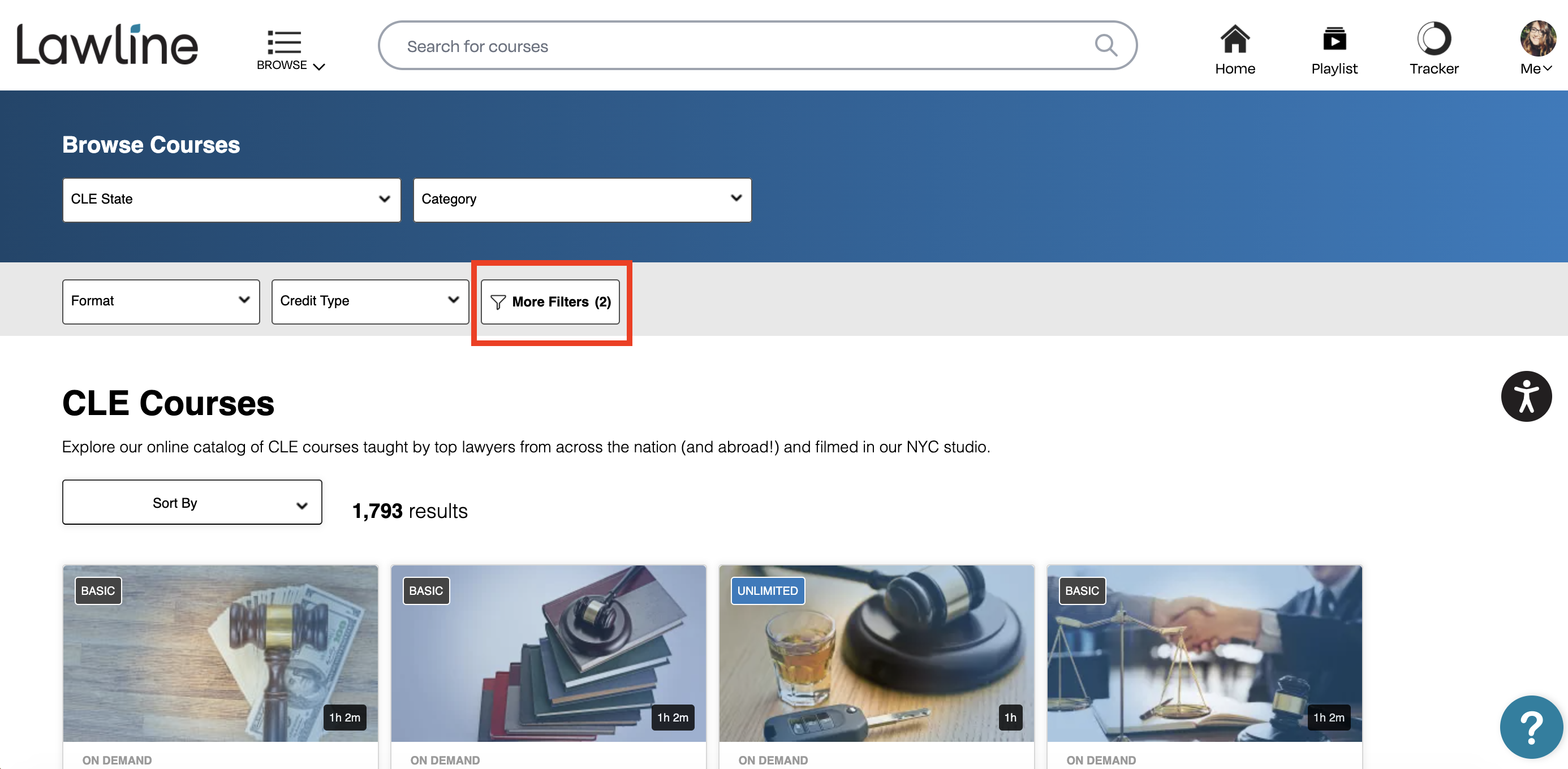 Once your search loads, choose the course you want to watch and click Start Course. If you do not have an Unlimited Subscription, or if the course you want to watch is not included in your bundle, you will need to purchase the course before starting.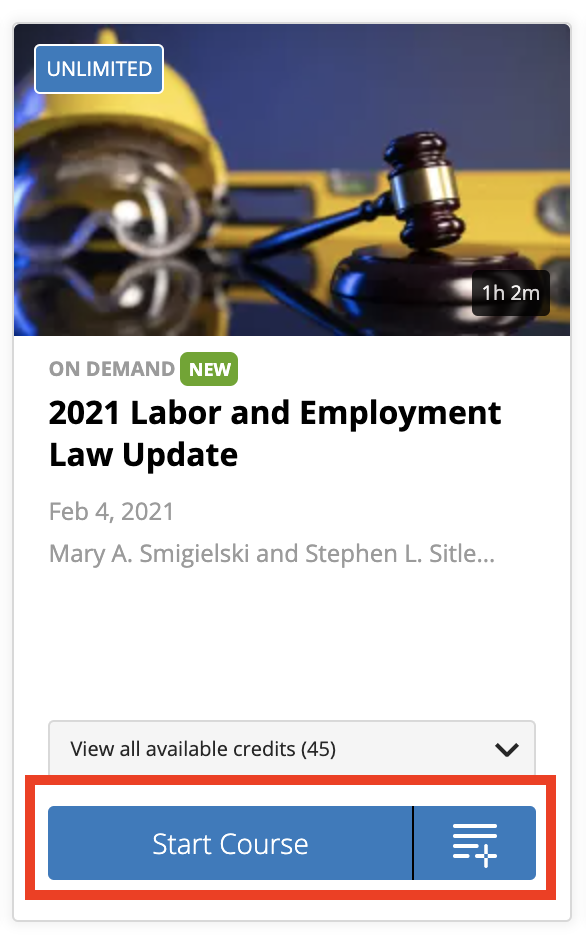 Once you select Start Course, you will be taken to the course center. If there are any states you have added to your account that are ineligible for credit or available to self-apply for credit, a pop-up will appear to let you know. Click the 'Understood' button, and your course will begin to play.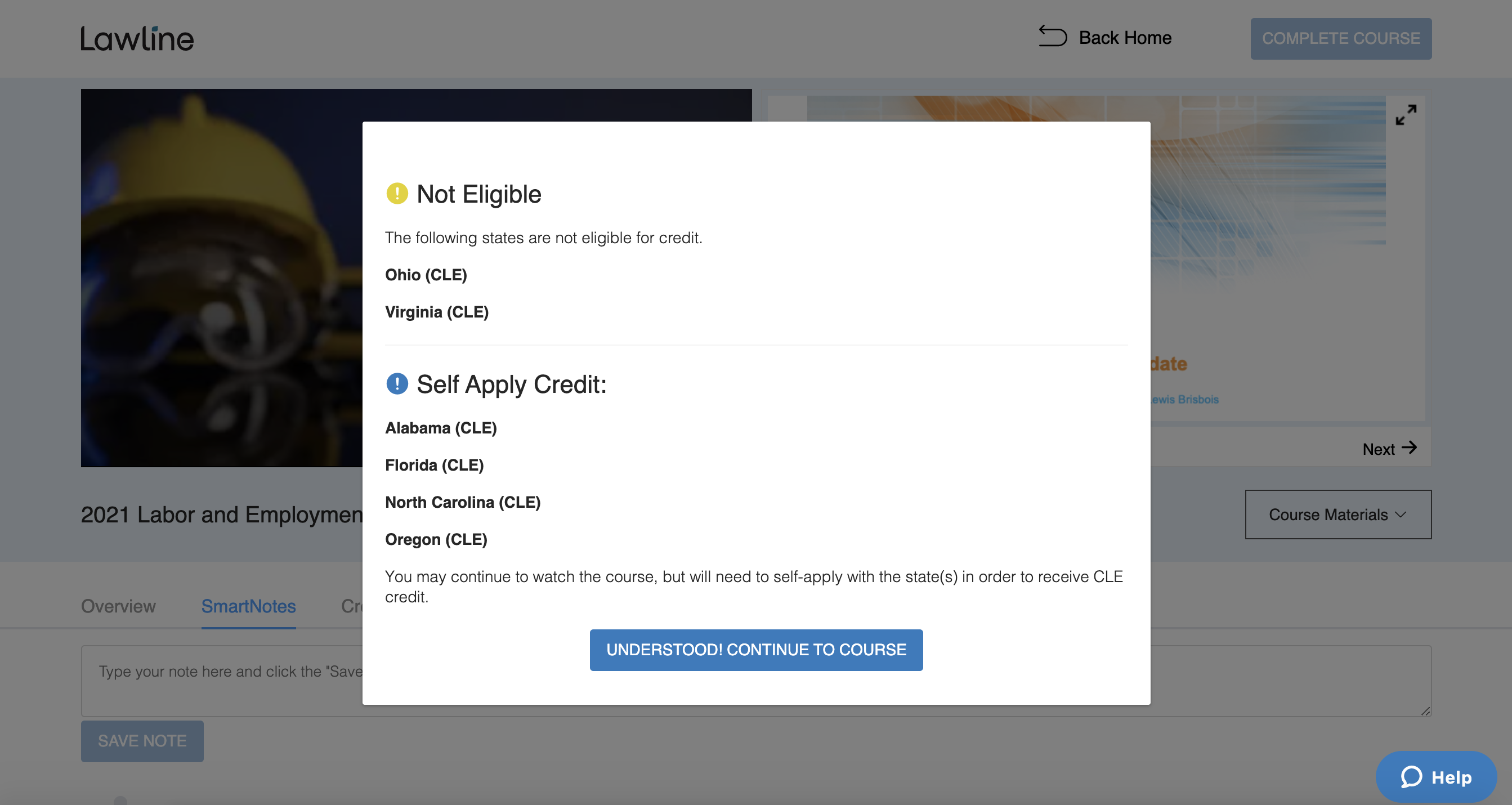 *Note: You can modify your states selected or add additional states once you complete the course.
For information regarding completing a Lawline On Demand Course please click here



Need help or more information? Please contact our customer support team at support@lawline.com or via telephone at 877-518-0660.