Unlike On Demand videos, Live Webcasts can only  be accessed at a specific date and time. Here, we'll show you how to properly find and register for a live webcast!
To start, head to the 'Catalog' button located at the top of your screen towards the left.

You will then see a drop-down menu where you will be able to select "Live Webcasts."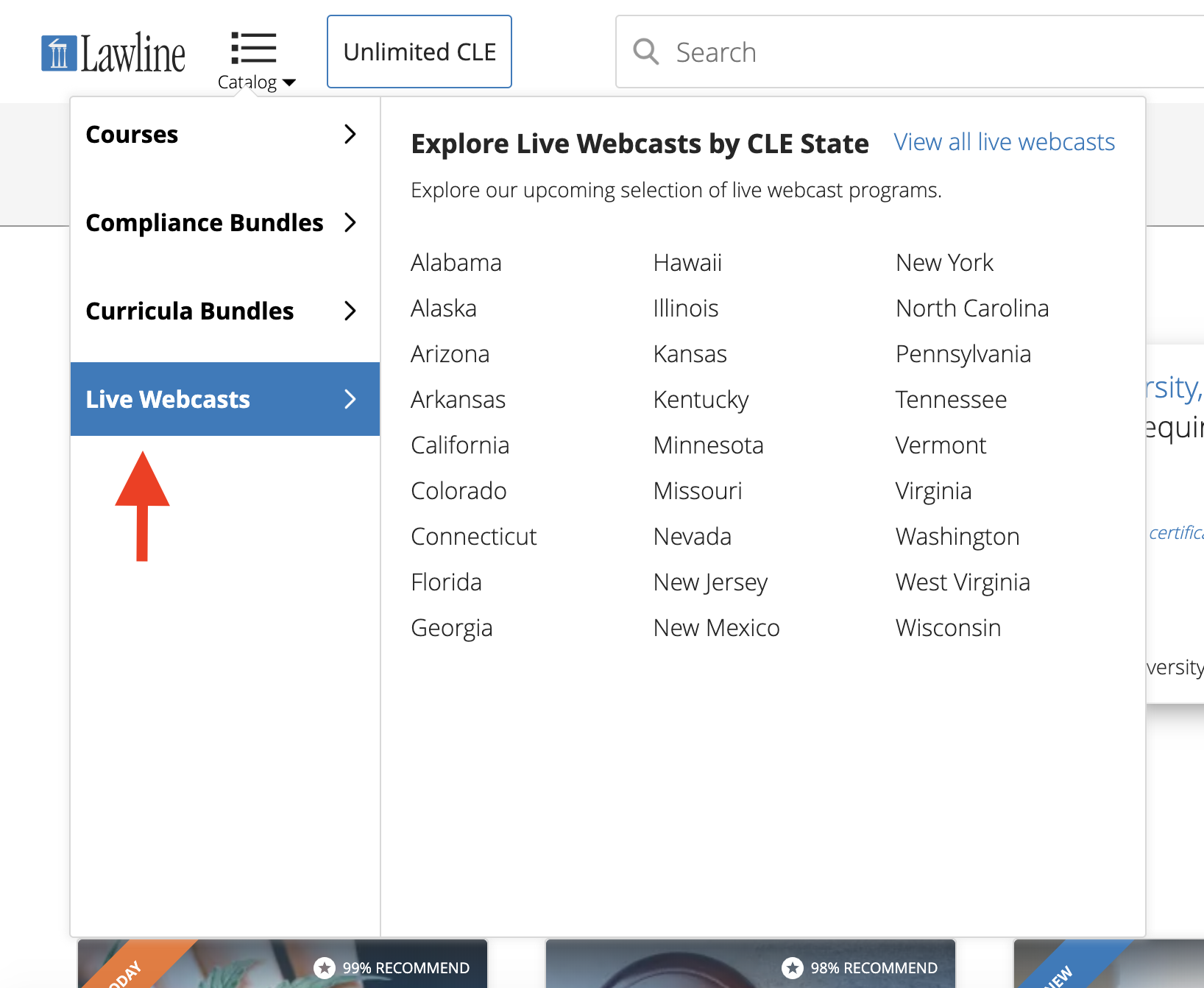 Select your credit state from the list on the right. This step is important because it ensures that the catalog only displays Live Webcasts accredited in the chosen state.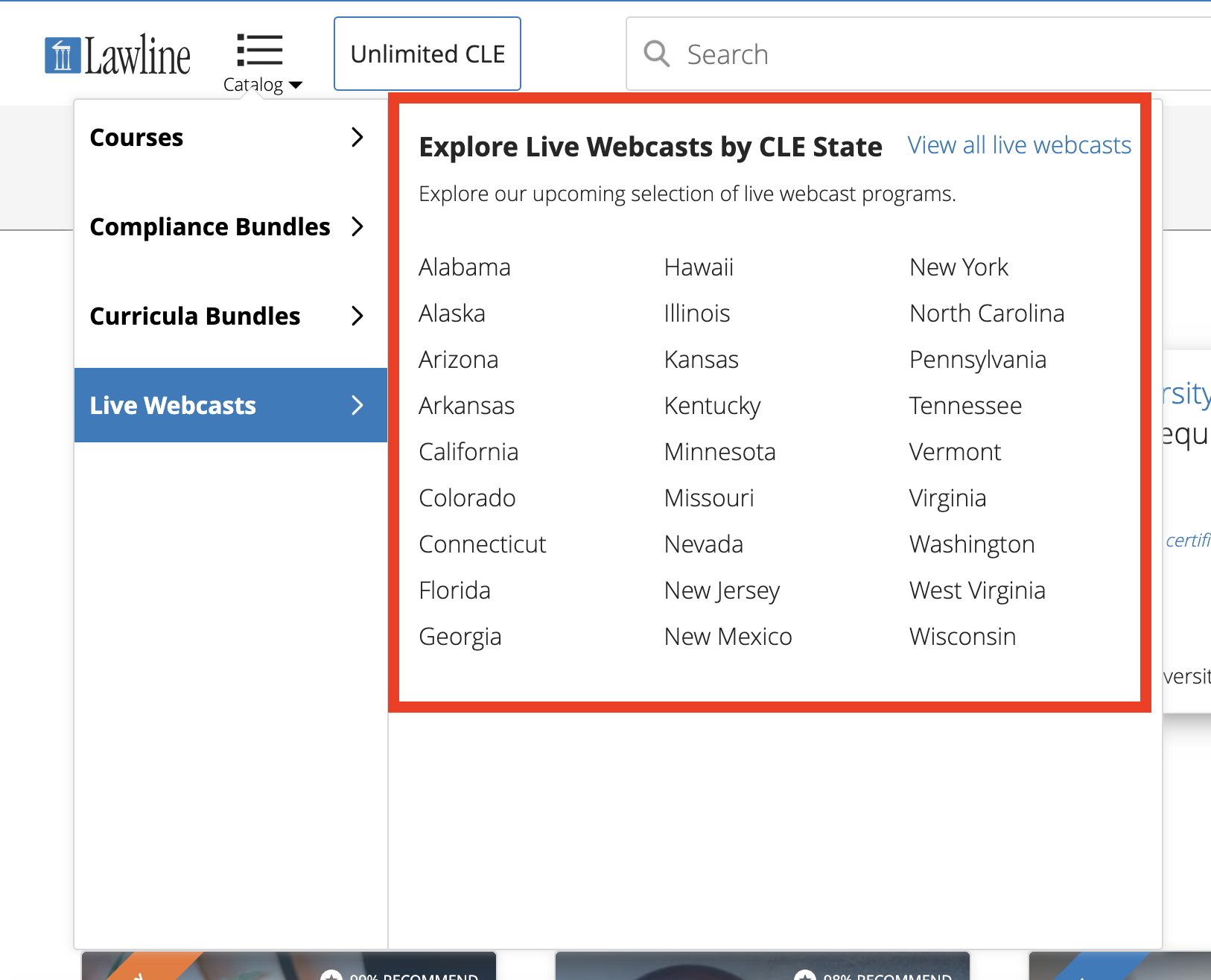 Once you select your state, you'll be taken to the catalog of Live Webcasts available. You'll have the option to further filter your search by course topic, credit type, and difficulty level. If you click the "CLE State" drop-down menu, you can also select additional credit states and view only courses that are approved in both/all selected states.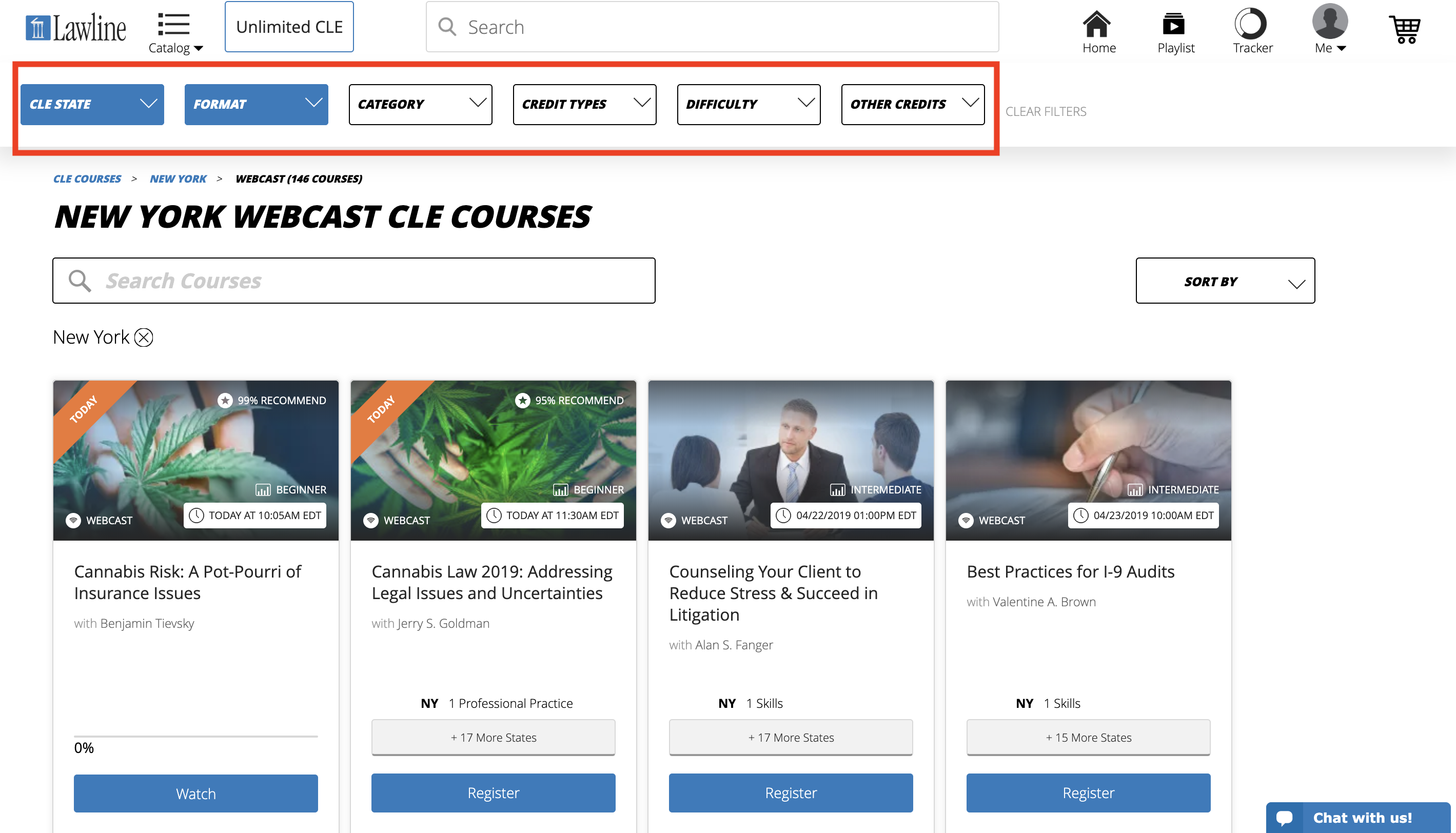 The Live Webcasts will then list the date, time and, credit amount for the corresponding state(s). Once a course has been selected, click Register button.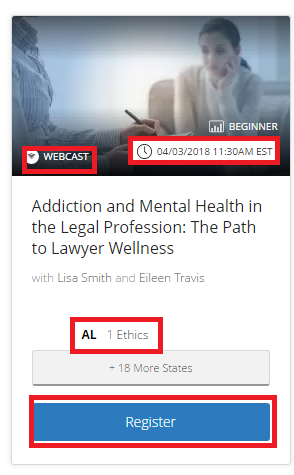 Once clicked, Register will bring up a confirmation screen with the date and time of the webcast. Click the "I will be watching the broadcast online" to confirm planned attendance. 

Pro Tip: Once planned attendance is confirmed via steps above, the course button changes from Register to Attending with an additional button. This secondary button allows for synchronization with a variety of calendar applications, where it is possible to set reminders or add the Live Webcast as an appointment.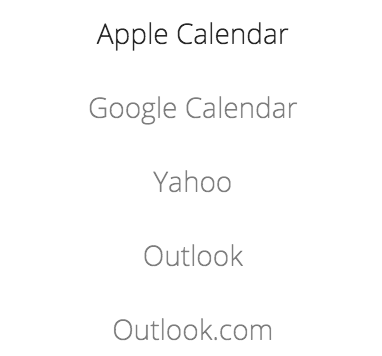 On the day of the webcast, you can enter the course thirty-minutes prior to the broadcast. The 'Attending' button will show as 'Watch', allowing you to enter the course with a countdown until it begins.
 For information regarding starting and completing a Lawline Live Webcast please click here
Need help or more information? Please contact our customer support team at support@lawline.com or via telephone at 877-518-0660.