To check when your Unlimited CLE Subscription expires, log into your account click the My Account button in the top right. 

Then click My Profile. On this page, you will see when your current subscription is set to expire.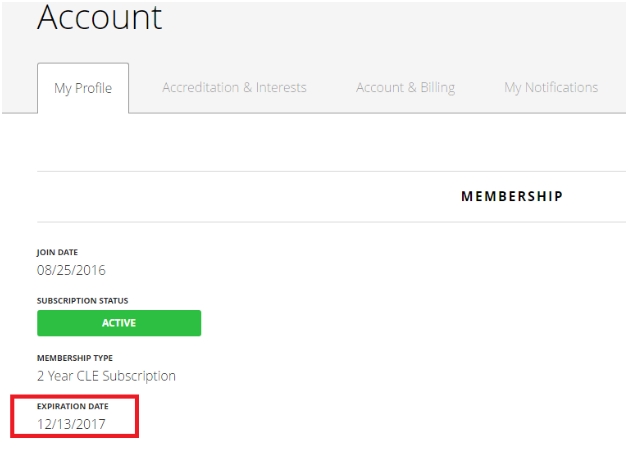 If you are seeing an 'Active' button shaded green, you are still active with your subscription and an expiration date will be posted below. If you are enrolled in our auto-renewal service, you will see the next bill date as shown in the example below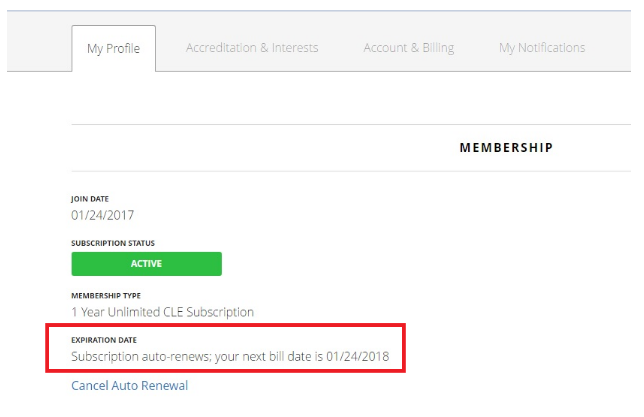 If your subscription is expired, you will see the status with a red button with 'Expired' in the center. It will also include the ability to renew your subscription.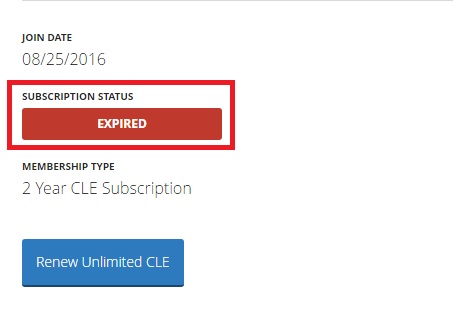 Need help or more information? Please contact our customer support team at support@lawline.com or via telephone at 877-518-0660.