Checking the expiration date of a subscription is an easy process. Once logged into an account click My Account button in the top right. 

Once My Account is clicked, choose to view My Profile. On this page, you will see when your current subscription is set to expire.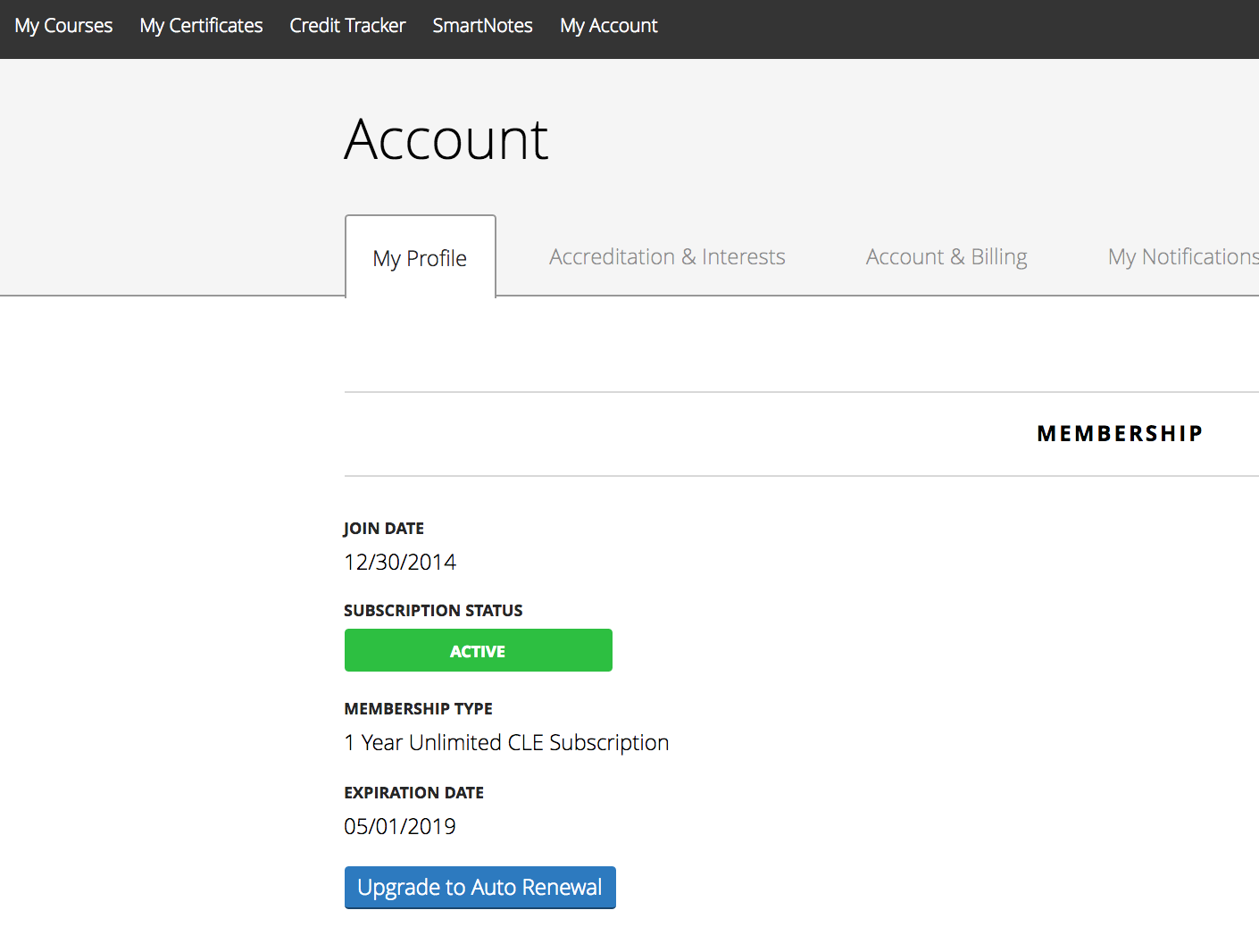 Need help or more information? Please contact our customer support team at support@lawline.com or via telephone at 877-518-0660.