To check when your Unlimited CLE Subscription expires, log into your account click the drop down menu in the upper right corner and select Billing.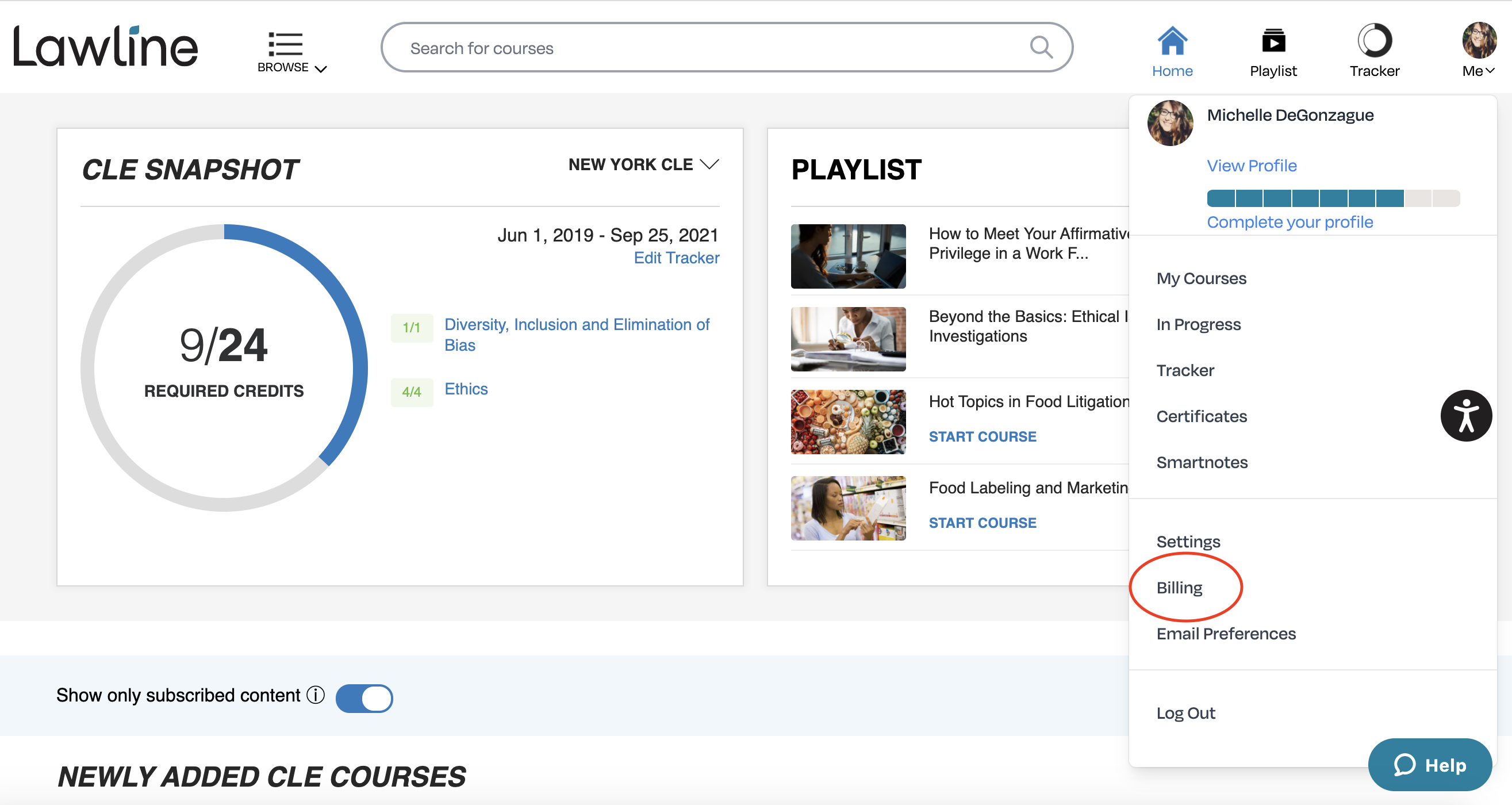 From here you'll see all of your Subscription and Billing information, including what type of subscription you have, the status of your subscription, the date your subscription will either expire or renew, and the cost. You'll also be able to upgrade to Automatic Renewal or remove Automatic Renewal from your account in this section.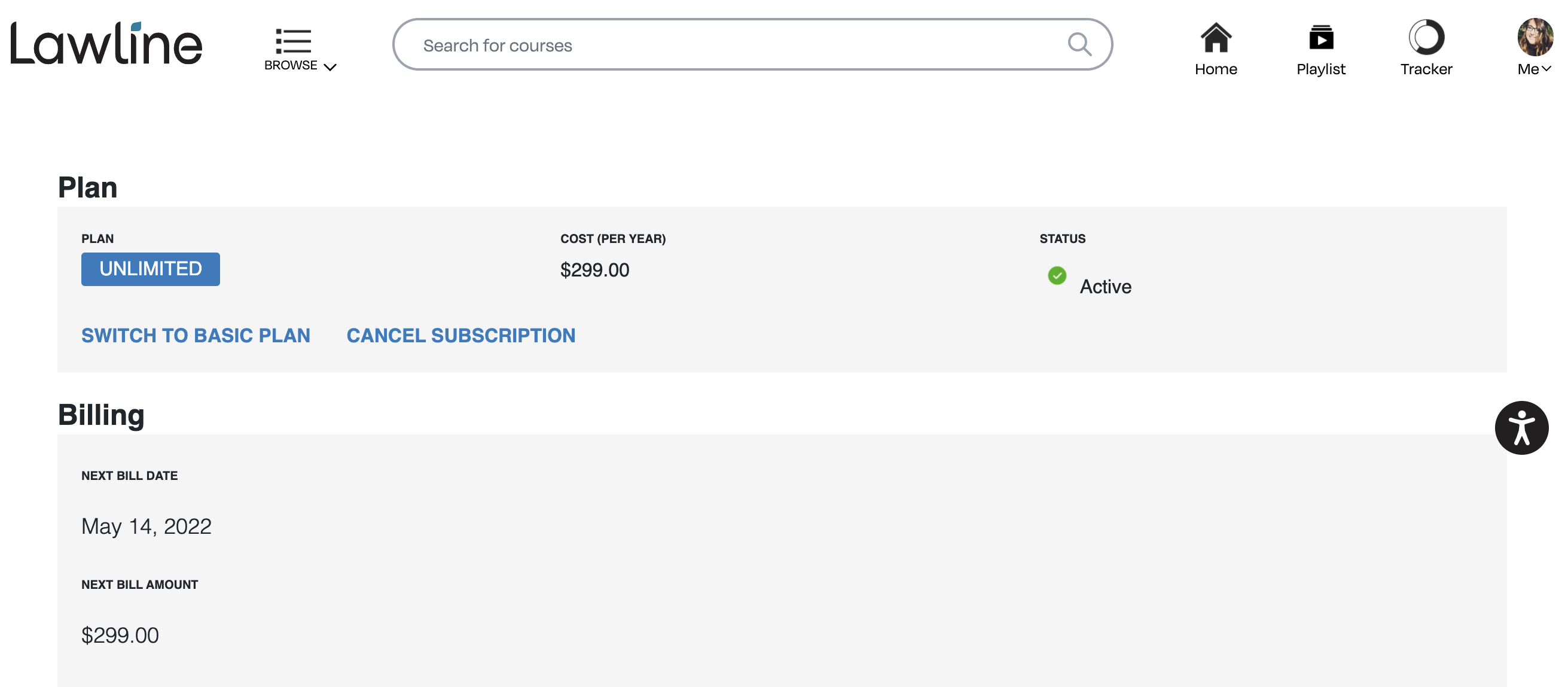 Need help or more information? Please contact our customer support team at support@lawline.com or via telephone at 877-518-0660.