Accessible via www.lawline.com in any mobile browser, the Lawline mobile website is a fully featured website with access to both On-Demand Video and Audio courses. While the layout is similar to the full desktop site, there are some slight differences noted below.
Login
On the mobile version of www.lawline.com, the login button is located in menu button on the upper left-hand side of the screen. Once clicked the menu button will expand with options for the course Catalog, Bundles, Subscriptions, Help, Sign Up and Login. The screen grabs below reflect the mobile layout.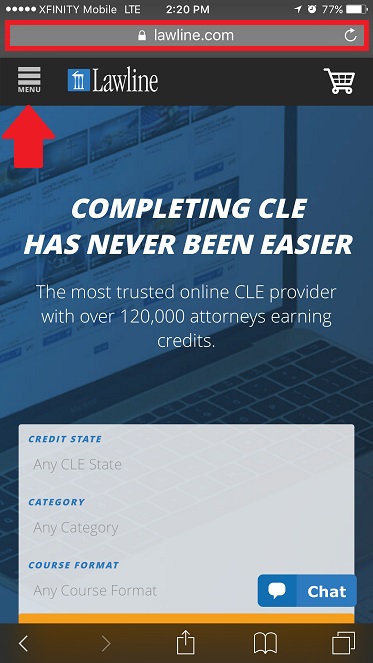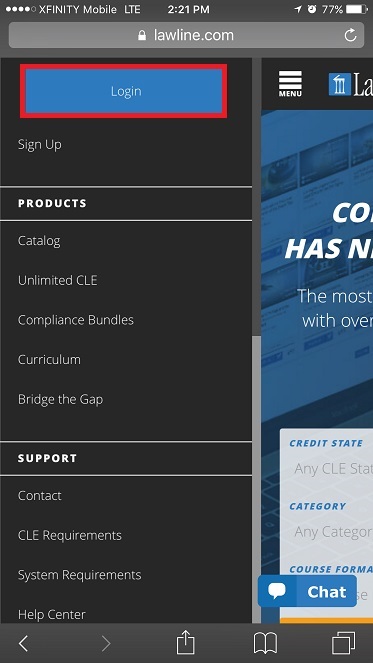 Once the Login button has been clicked, the Login page is similar to the desktop site, with a place for an email address and password.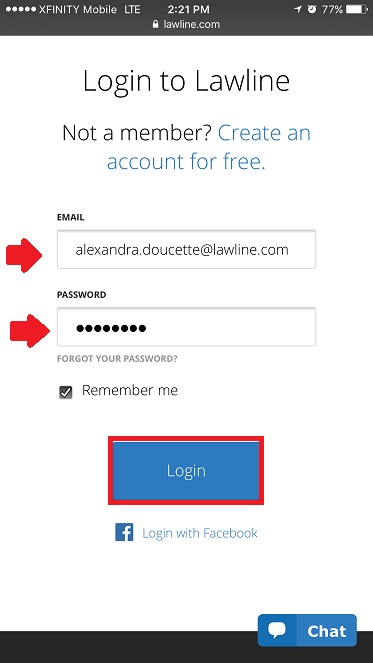 ProTip: Clicking the Remember Me option will allow for the email and password fields to be automatically filled in each time the site is visited. This feature is supported by most mobile browsers.

My Courses
After logging in, the page will transition to mobile version My Courses, which functions similar to the desktop version of My Courses. Notice the drop-down menu, which allows for quick switching between the different categories of My Courses. Once clicked the six options are All Courses, In Progress, Not Started, Bundles, Curriculum, Completed.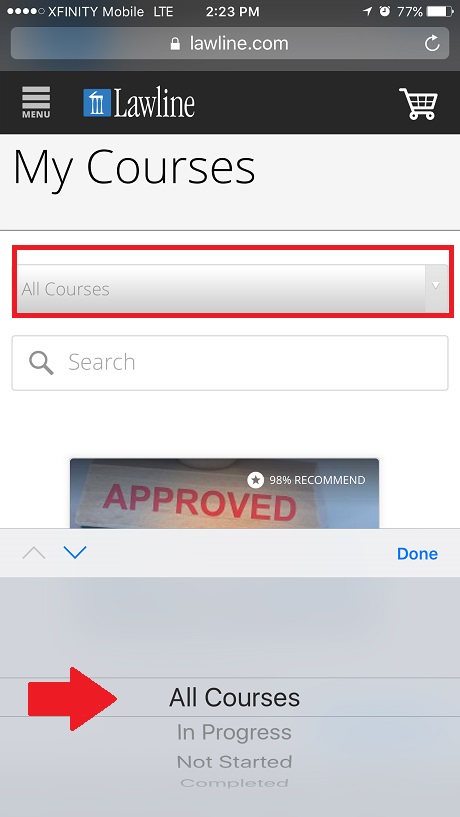 To start (or continue) a course, select the start course (or continue course) button. To access the Audio only version of the course click the speaker icon.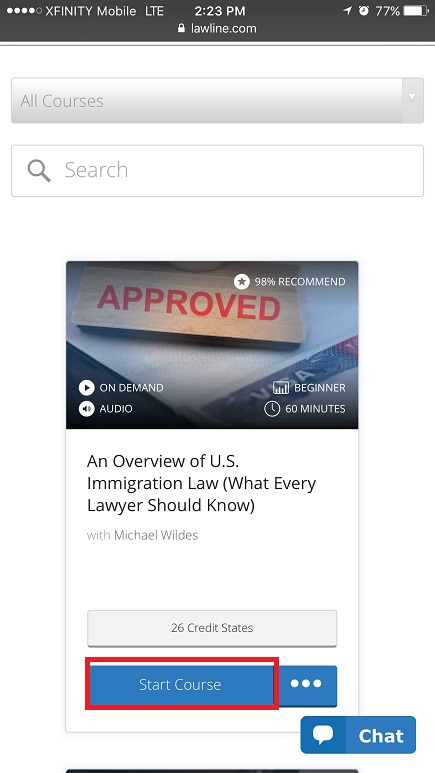 Next you will be asked for which format you would like to take the course in. Click video or audio.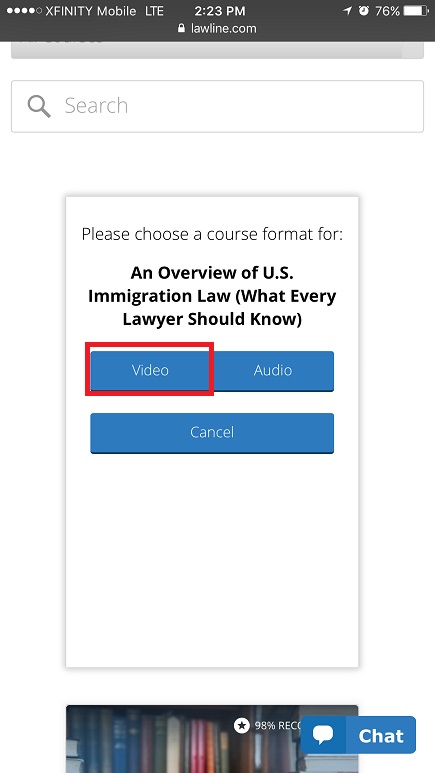 Mobile Course Center
The Mobile Course Center allows for the viewing of full On Demand video courses on mobile devices. There are slight site display differences depending on the screen size of the device, however, the mobile version of the Lawline Course Center is fully powered and includes the ability to automatically save course progress. This means it is possible to start a course on a mobile device then complete it on a desktop and vice versa.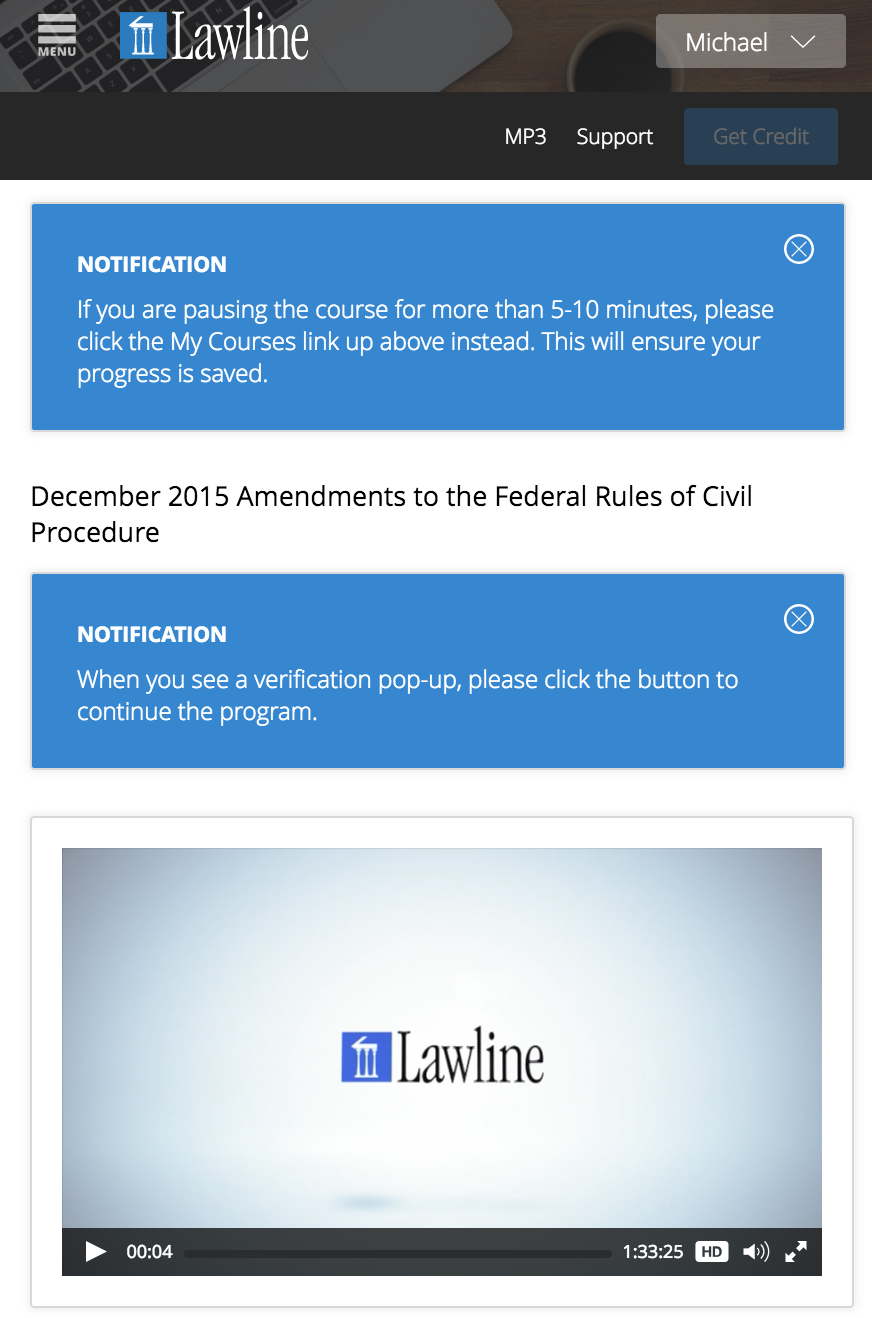 Completing A Course
Completing a course is the same process as the desktop version of Lawline. This includes confirming attendance via both Verification Check-Points and clicking Get Credit at the conclusion of the course. For more information on completing a course click here.


Need help or more information? Please contact our customer support team at support@lawline.com or via telephone at 877-518-0660.