The Lawline mobile website is fully featured, with access to both On-Demand Video and Audio courses. While the layout is similar to the full desktop site, there are some slight differences noted below. 
Login
On the mobile version of www.lawline.com, the login button is located in the drop-down menu on the upper left-hand side of the screen. Once clicked, the menu (see below) will expand with options for various products and support.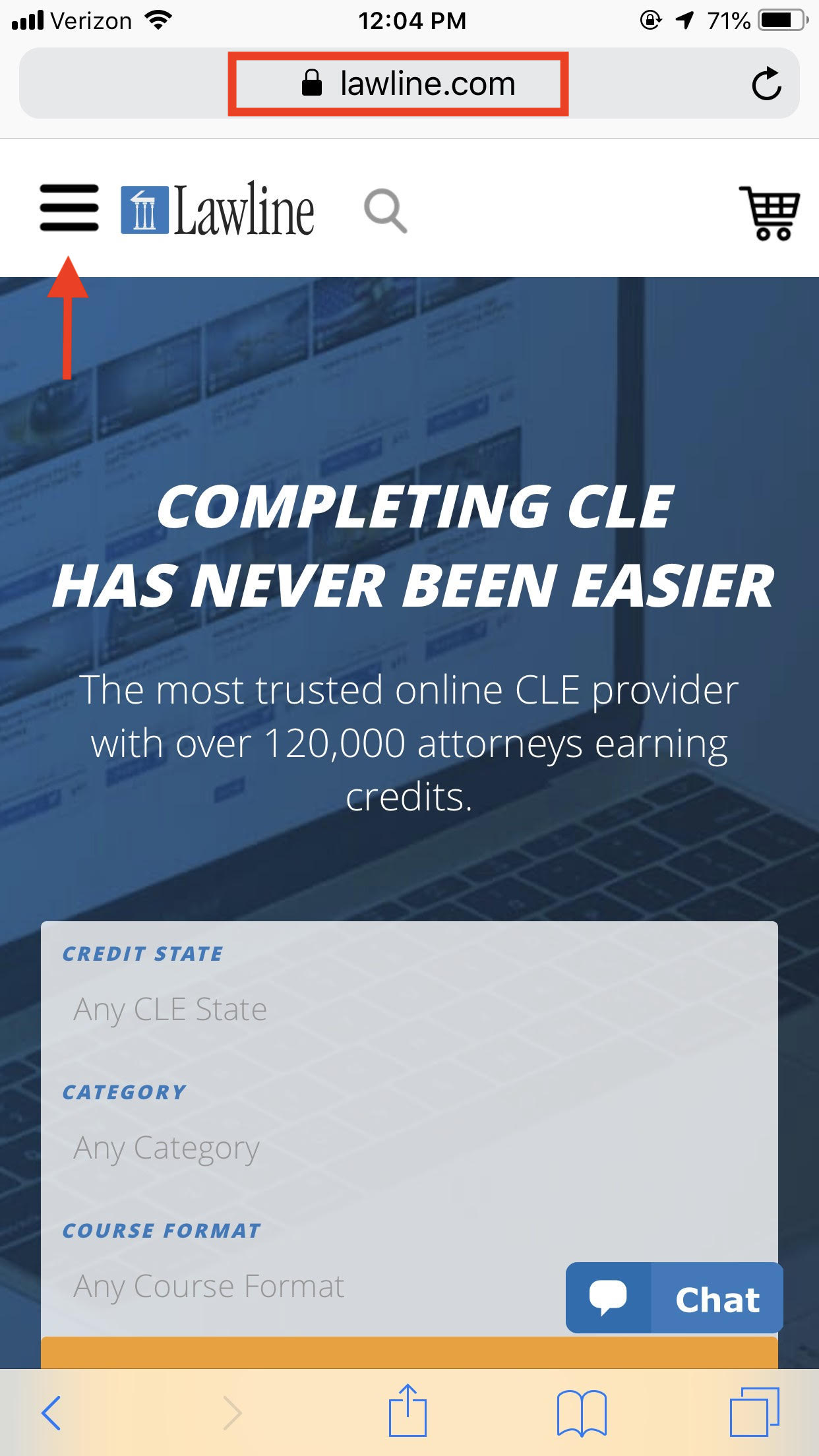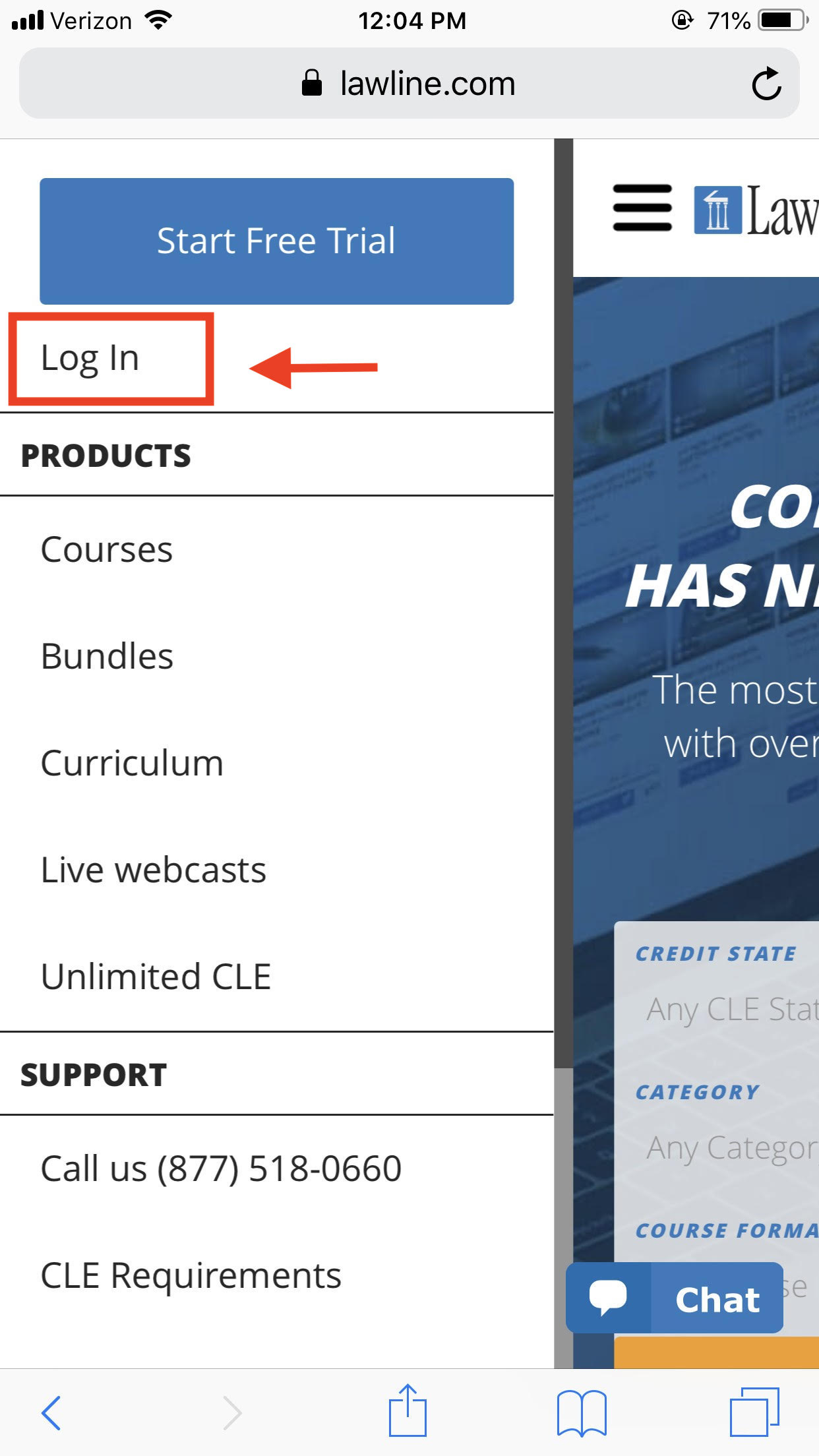 The login page on mobile is similar to login page on the desktop site, with a place for an email address and password.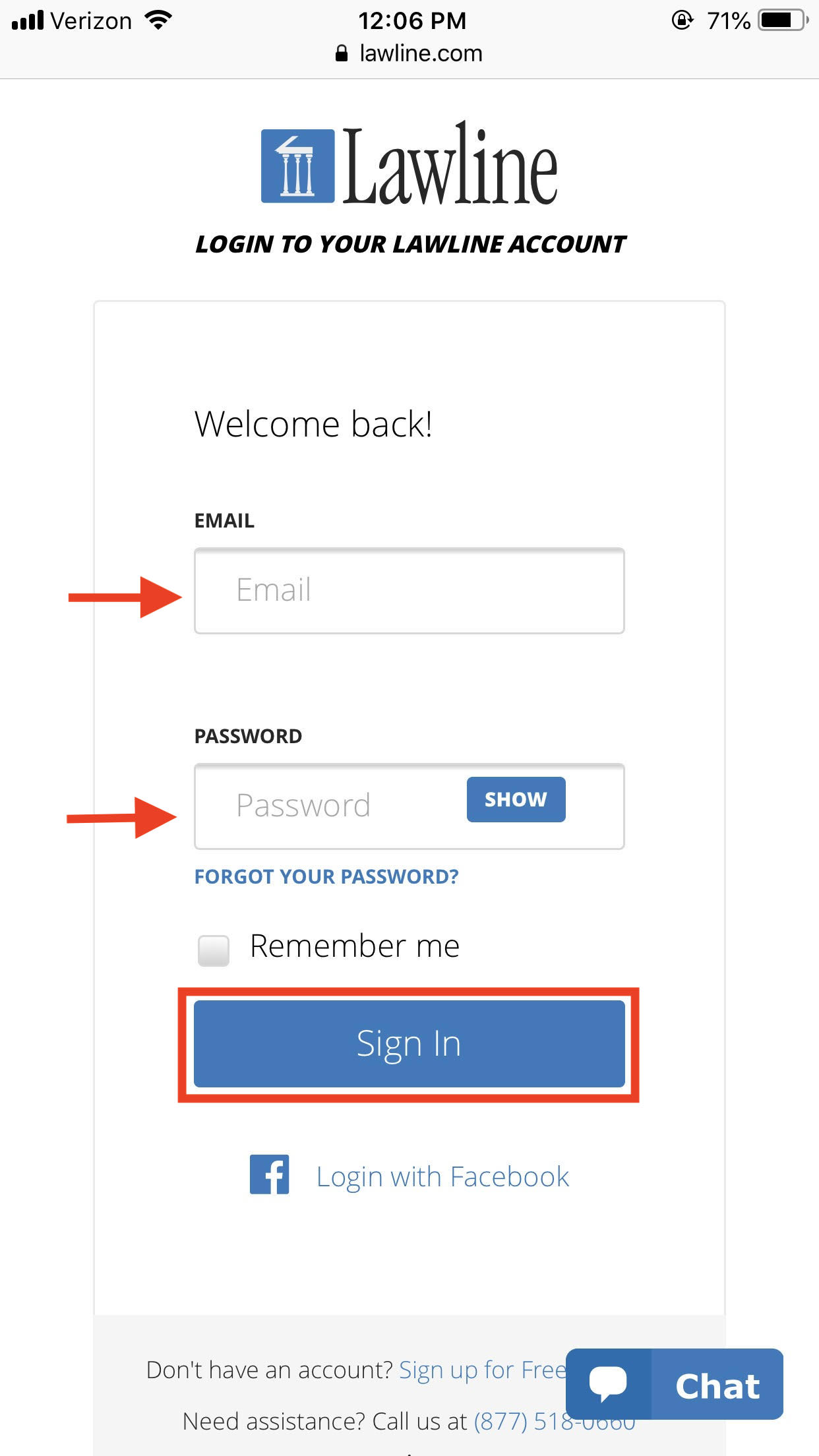 ProTip: Clicking the Remember Me option will allow for the email and password fields to be automatically filled in each time the site is visited. This feature is supported by most mobile browsers.

My Dashboard
After logging in, you'll be taken to your dashboard. On this page, as you scroll down, you'll be able to see a snapshot of your credit tracker, your playlist, any webcasts you are attending along with the ability to search for courses and bundles.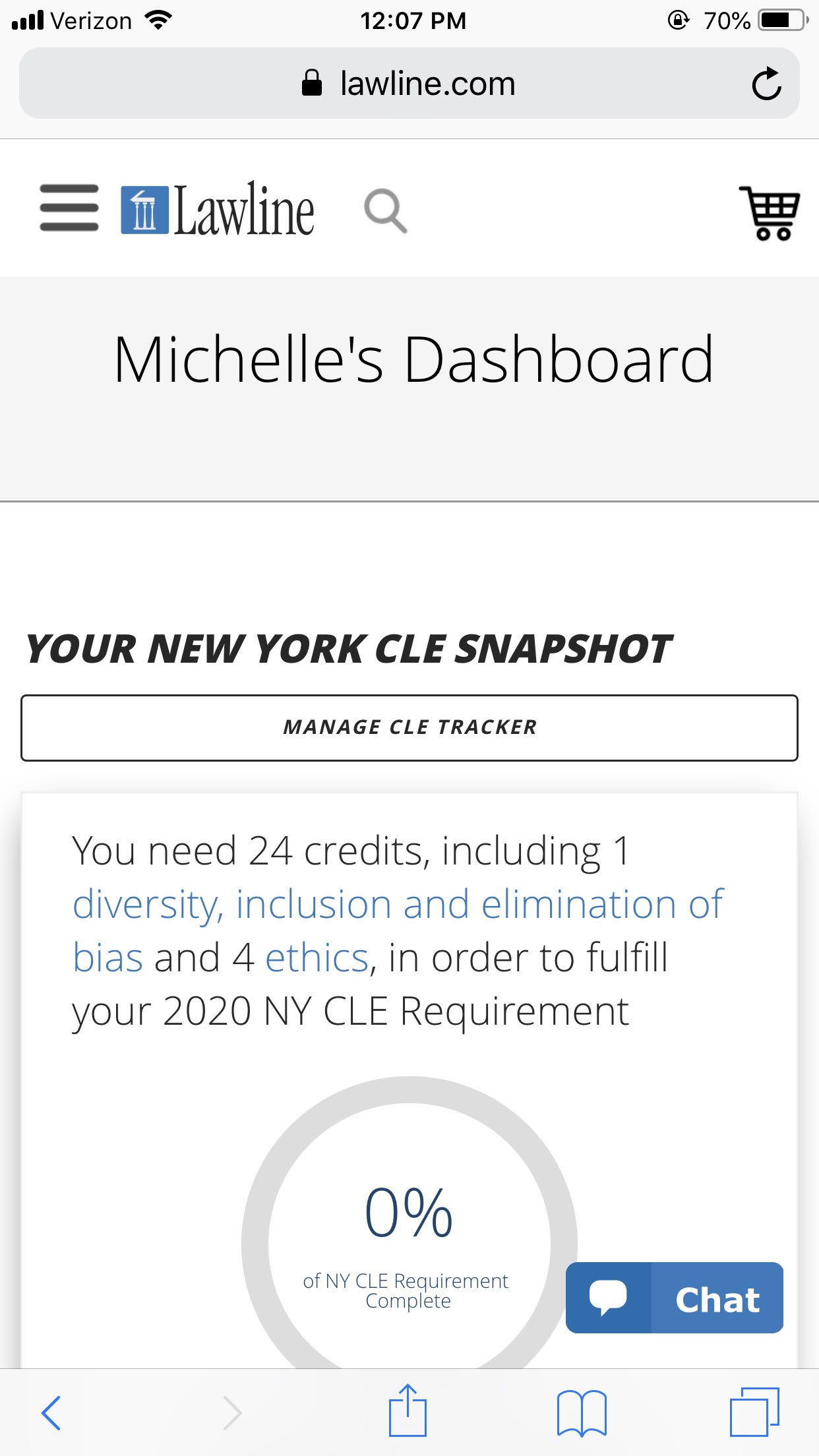 On your dashboard, you can also access any of the courses in your account. Select the drop-down menu and then select "My Courses." You will also see options to access your certificates, credit tracker, settings and billing.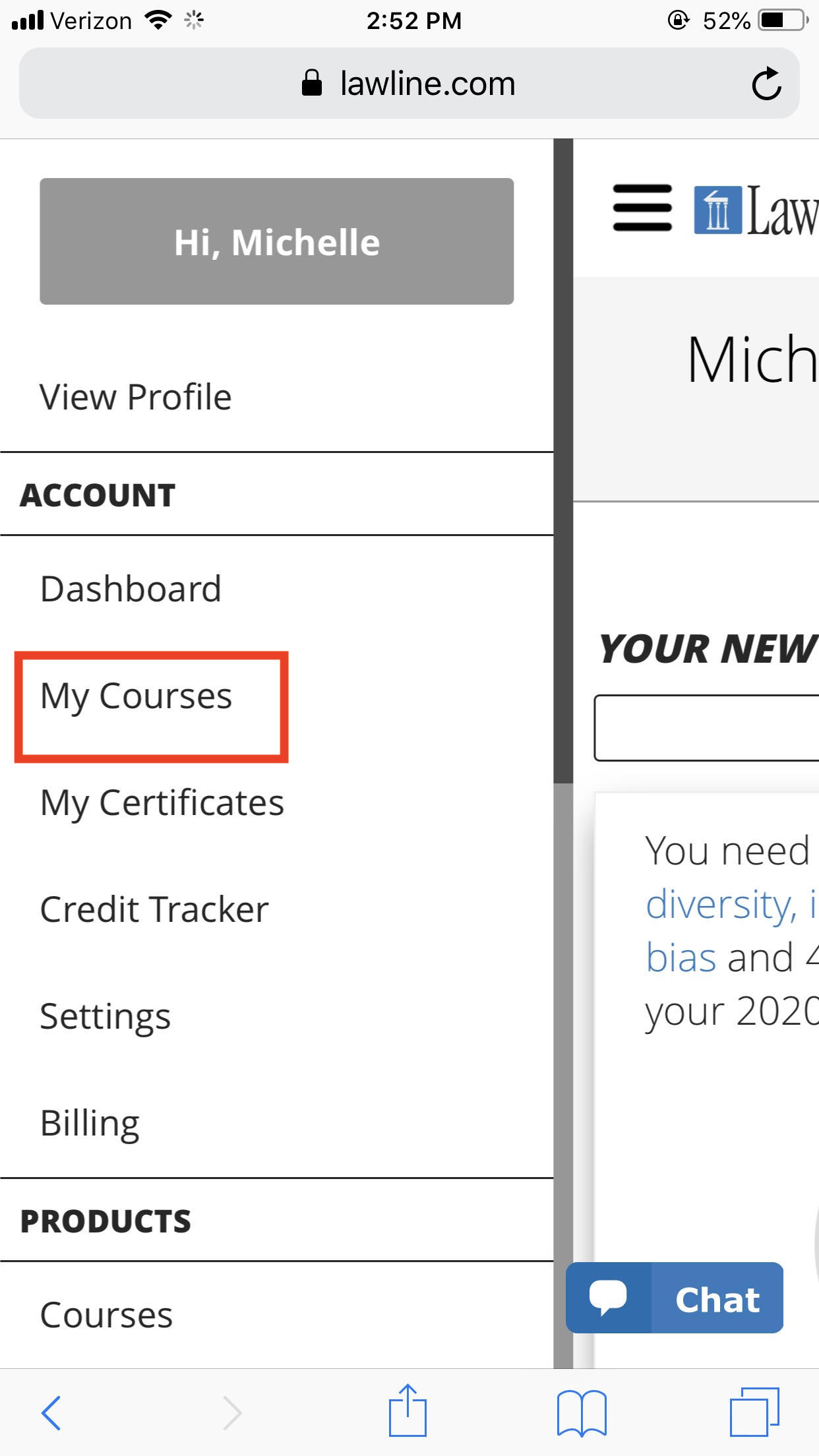 My Courses
Once you select "My Courses," you will be taken to a page where all of the courses in your account live. Take a look through courses that you've already started, those you've completed before, and the ones you've saved to watch later!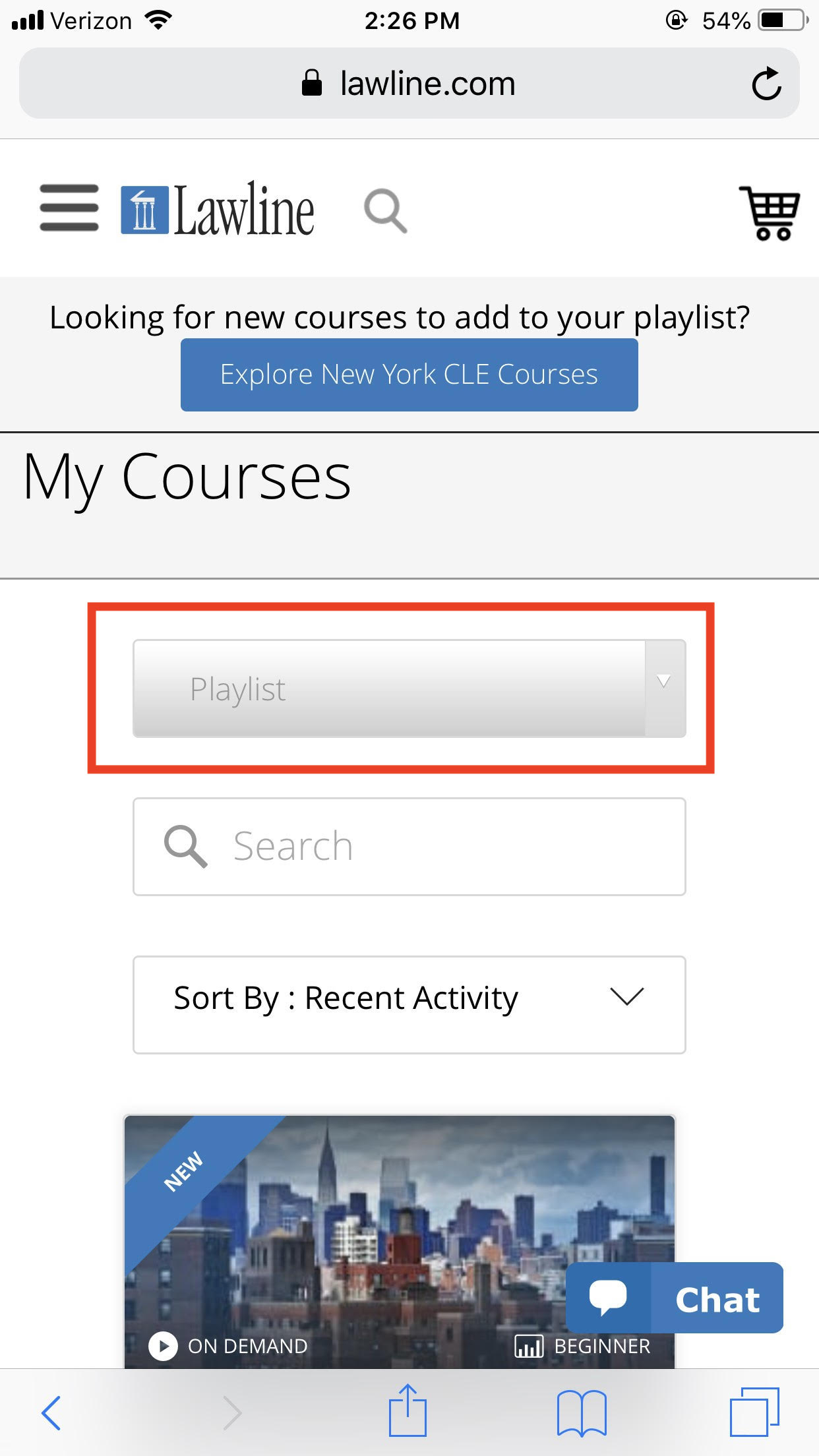 To start (or continue) a course, select the start course (or continue course) button. To access the Audio only version of the course, click Audio after clicking Start.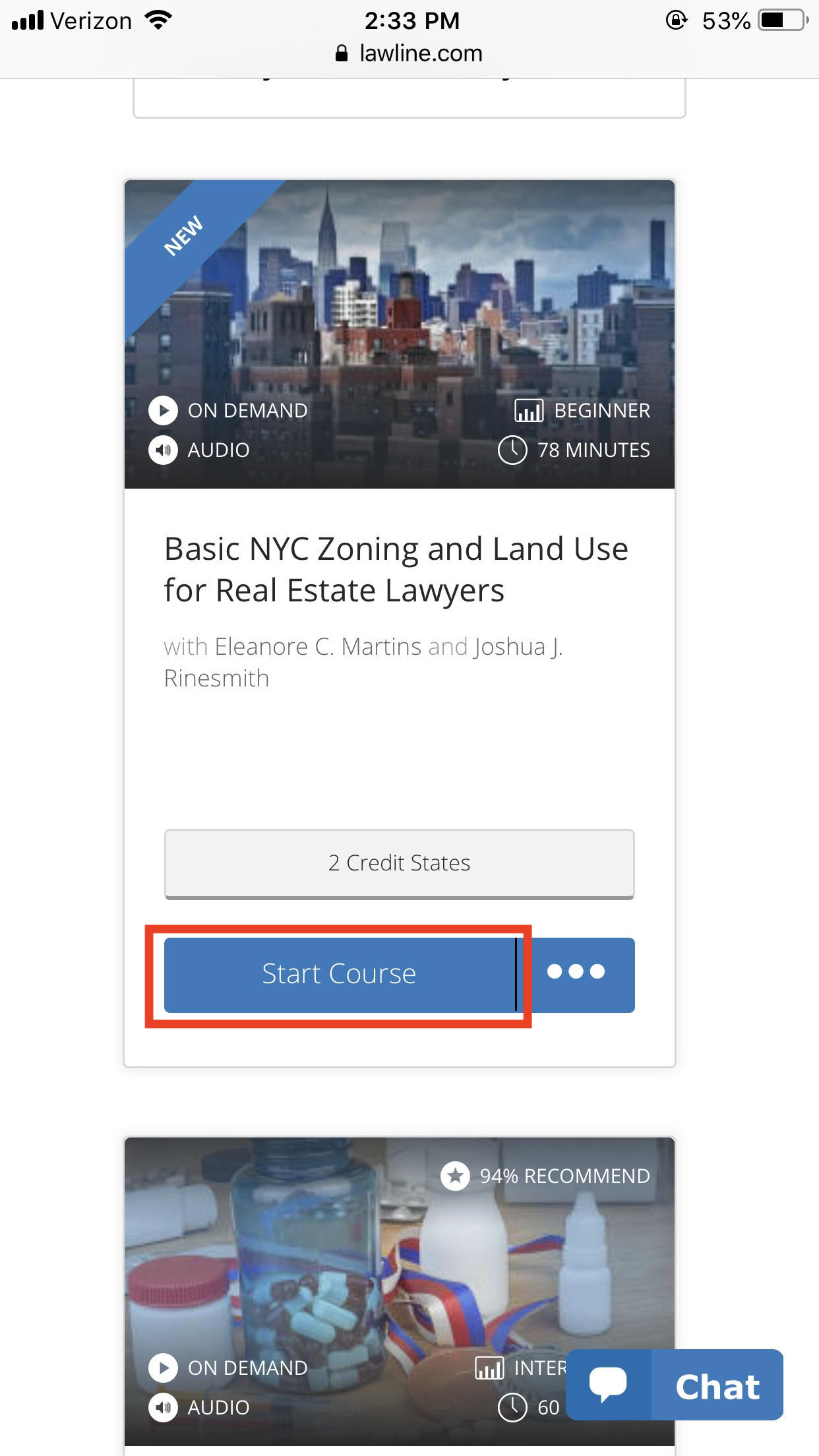 Mobile Course Center
The Mobile Course Center allows for the viewing of full On Demand video courses on mobile devices. There are slight site display differences depending on the screen size of the device, but the mobile version of the Lawline Course Center is fully powered and includes the ability to automatically save course progress. This means it is possible to start a course on a mobile device then complete it on a desktop and vice versa!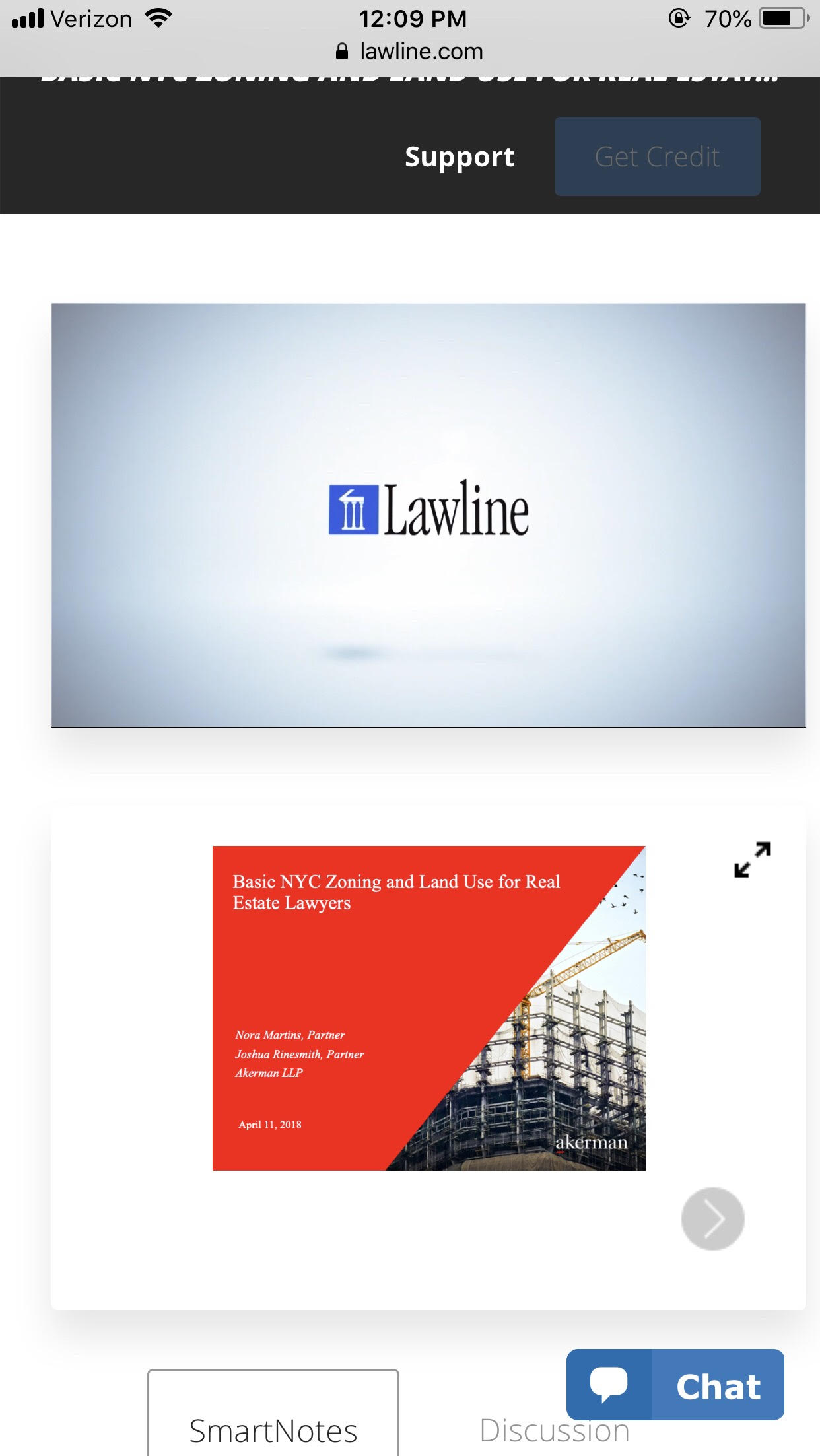 Getting Credit
Completing a course is the same process as on the desktop version of Lawline. This includes confirming attendance via Verification Check-Points and clicking Get Credit at the conclusion of the course. For more information on completing a course click here.


Need help or more information? Please contact our customer support team at support@lawline.com or via telephone at 877-518-0660.