You can manage your email preferences for account notifications from within your Lawline account.
When logged into your account, navigate to My Account > My Notifications. Simply uncheck any emails you don't want to receive and hit update to save your settings.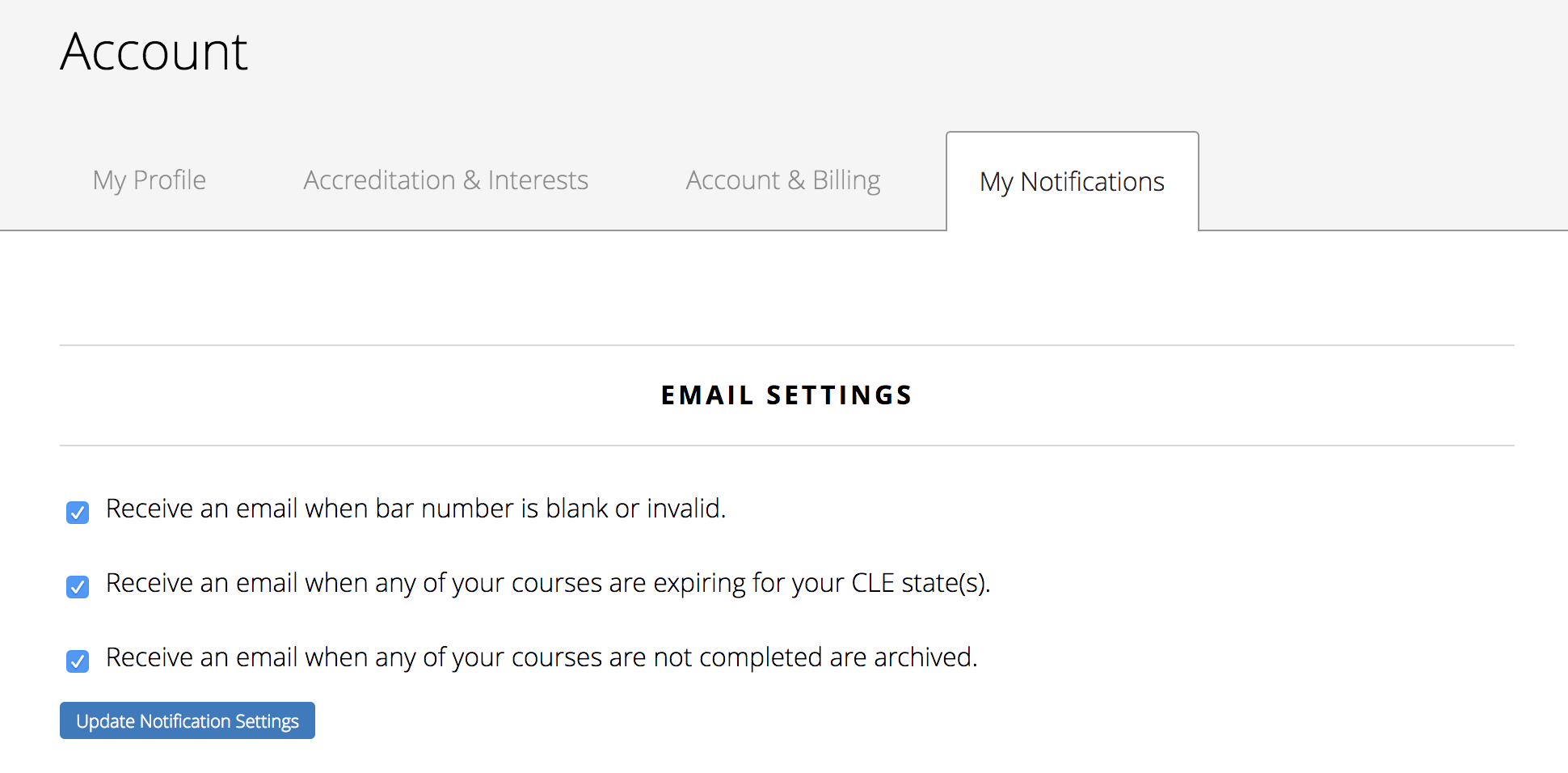 Note: You cannot unsubscribe from transactional emails (e.g. Order Receipts, Account Verifications, etc.) as these are needed to verify key account activities.
Still having trouble? Contact us at support@lawline.com or by calling (877) 518-0660 and we can help!