Smartnotes are time-stamped notes you can take while watching On Demand courses. They can be used to help you keep track of key moments you may want to revisit later and stay organized!
Using SmartNotes
To use the Smartnotes feature, find the box that says 'Add New SmartNotes' located under the slideshow and course video: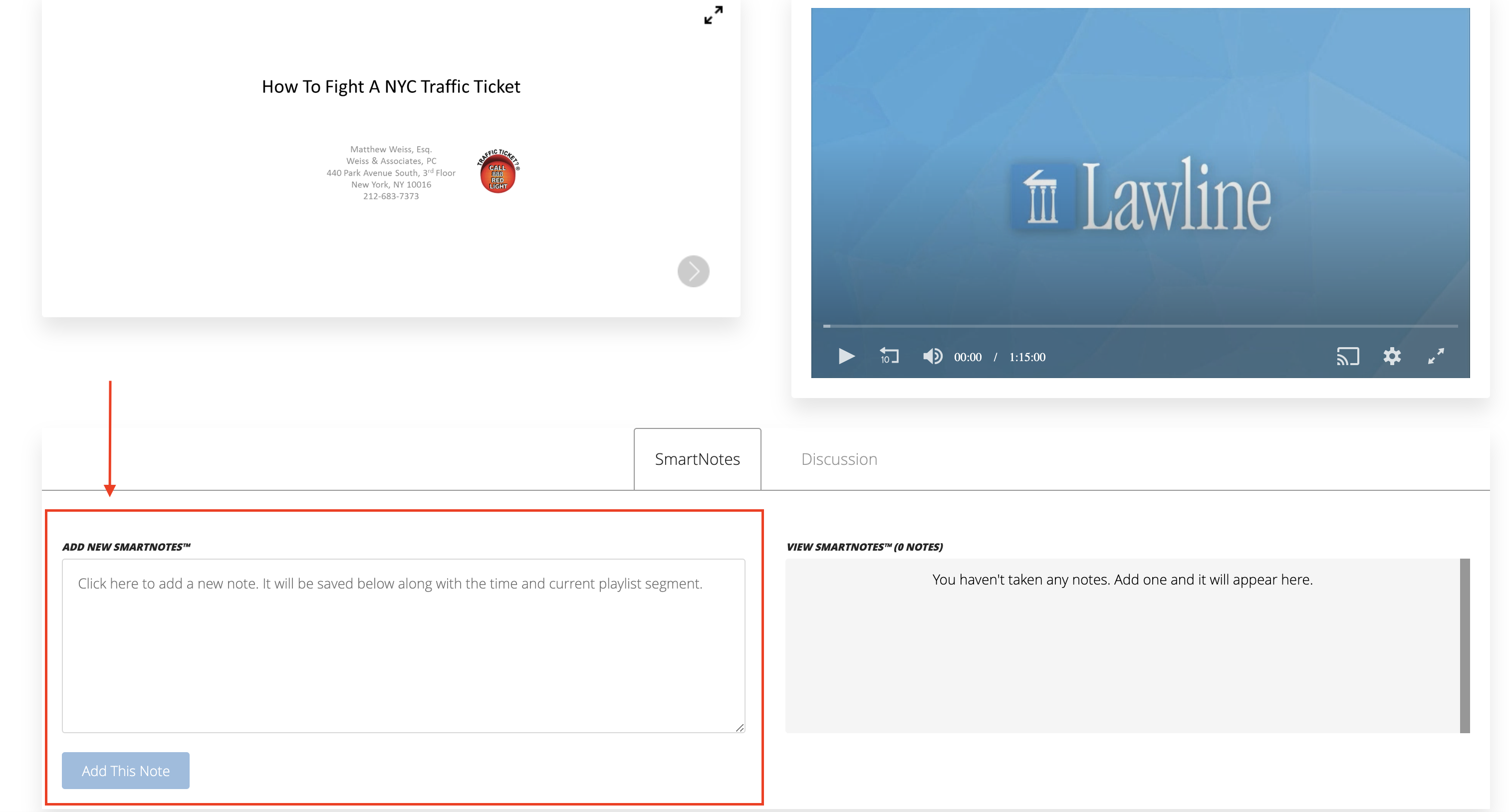 You can then begin typing any notes you'd like in this box! Once you're finished with your thought, select the 'Add This Note' button or press the 'enter' key on your keyboard. This will then be added to your Smartnotes.
Once a note is added, it will appear in the 'View Smartnotes' box, located to the right of the 'Add This Note' box. It will have a time-stamp above it, so that if you click the actual note you created, the course video will be directed to that moment in time (shown in image below).

Accessing Smartnotes
Along with being added to the 'View Smartnotes' box in the actual course video, your Smartnotes are also stored separately on your account. To access them, head to the drop down menu in the upper right corner of the screen where it says 'Me' and select 'Smartnotes.' (Shown in the image below.)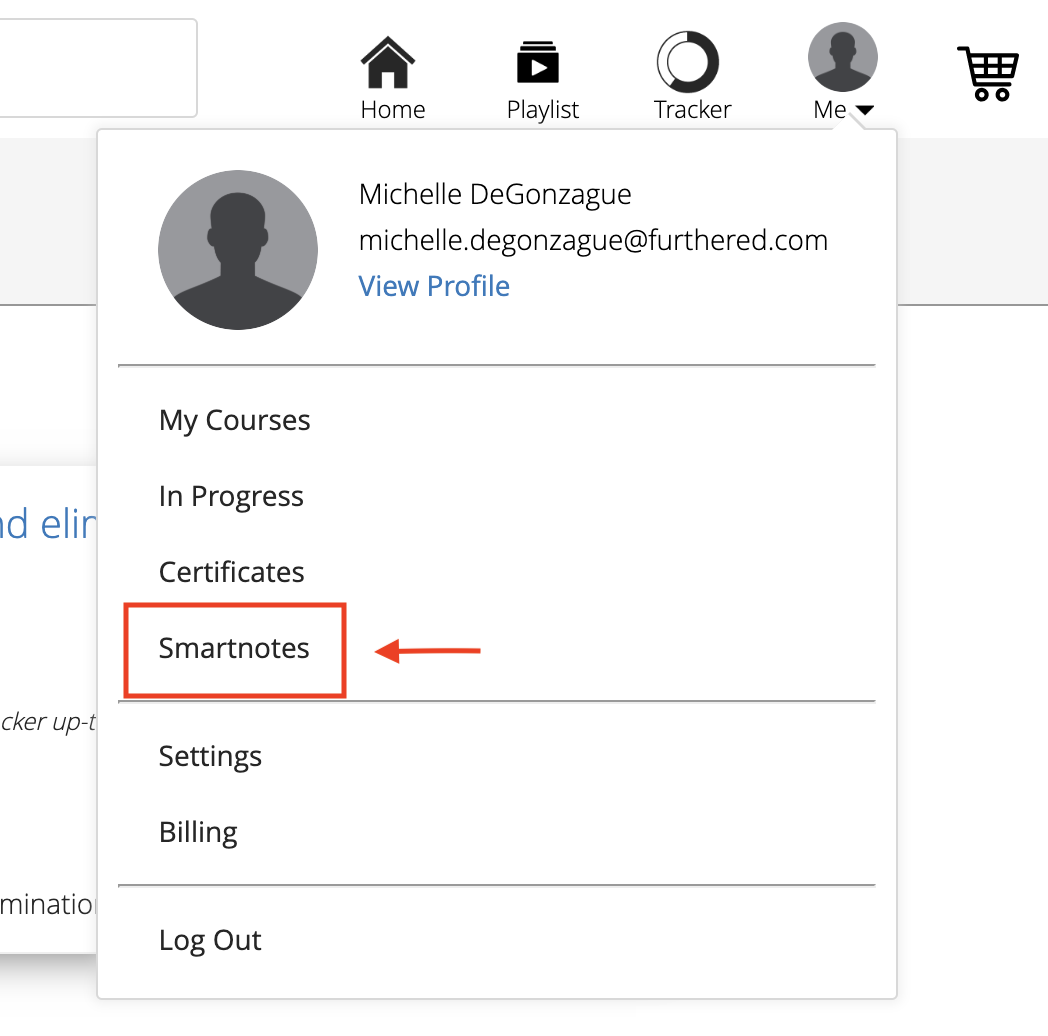 You will then be able to see all the notes you've taken for any course! You also have the option to print any Smartnotes you've taken on this page. Just select the printer icon located on the left side of the screen, like in the image below: 

Have further questions about Smartnotes? Give us a call at (877) 518-0660 or email support@lawline.com.