To view when a course you have in your playlist is expiring in your credit state, log into your account and head to the "Playlist" icon in the top right of the page. 

Choose your program and arrive at the course video page, then scroll down to the "Accreditation" section. This will be located under the course video and to the right of the course materials area. 

Under "Accreditation," you will see the credit states that you had chosen listed. The expiration date of the course you have chosen will be listed to the right of the credit state. This means that you will need to complete this course before the expiration date.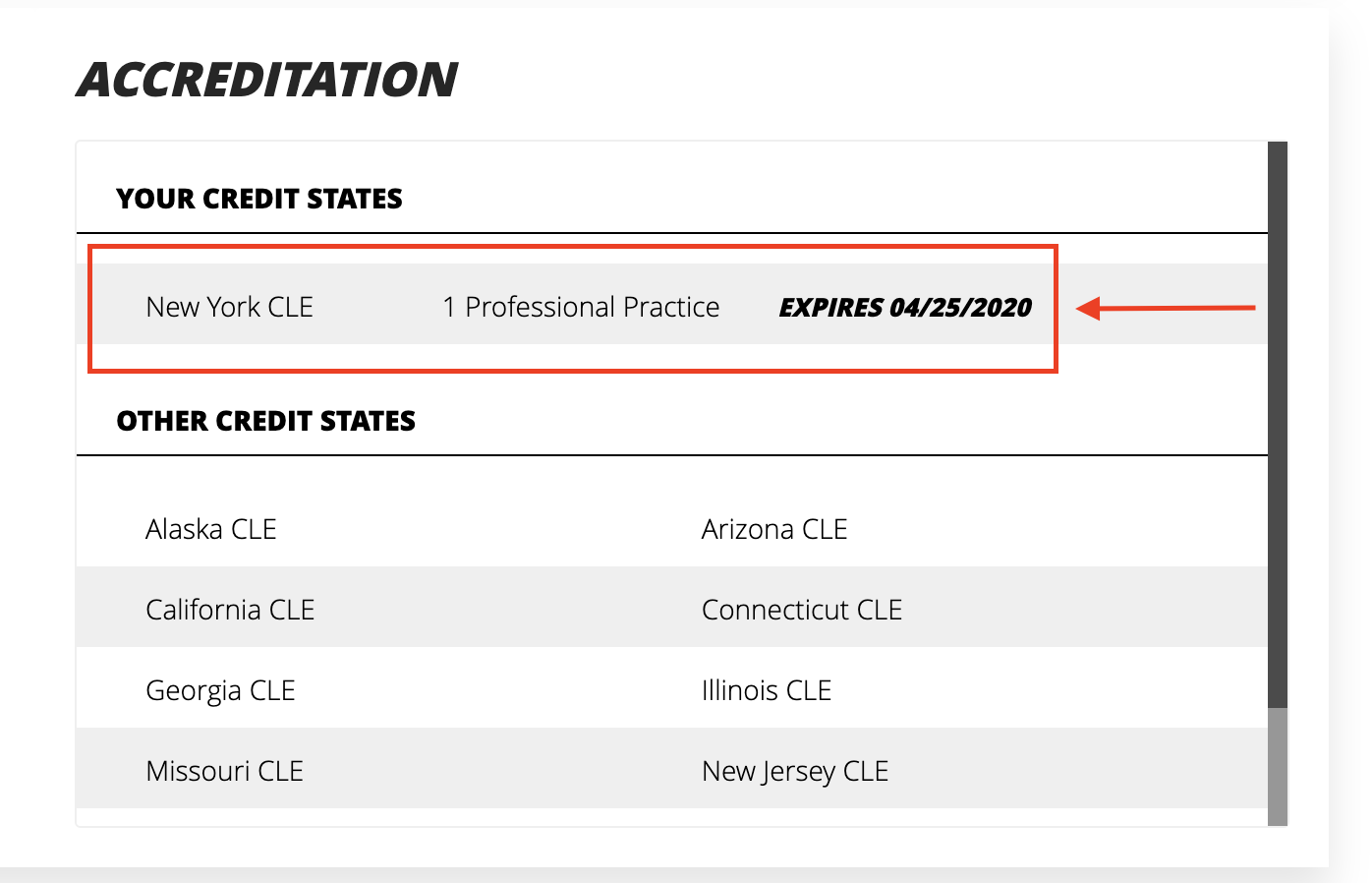 If a course in your playlist has expired before you were able to complete it, our customer support team can help replace it!
Have more questions? Please contact our customer support team at support@lawline.com or via telephone at 877-518-0660.