All CPE subscriptions automatically renew each year on the anniversary of purchase. To confirm your automatic renewal, log in to your account. Click the 'Me' menu in the top right corner and select 'Billing' as shown below.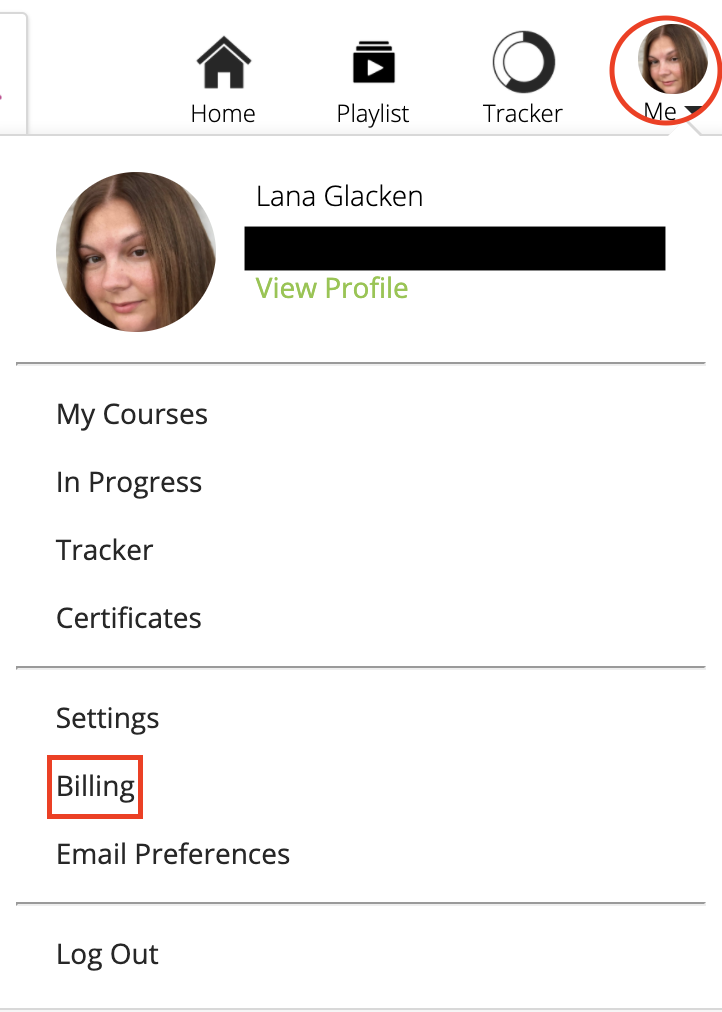 Once on the Billing page, look at the Plan section and check the subscription status. It should be 'Active' as shown below.

Keeping your subscription active locks in your price, maintains your access to our library of 100+ courses year-round, and allows you access to complete final exams to gain CPE credit.
If you wish to cancel the automatic renewal, continue to this article.
Still have questions? Give us a call at (866) 273-0717 or email us at support@furthered.com.