If you are a new user and have never created a reporting period, you can create your first reporting period from within the CLE Snapshot in your dashboard.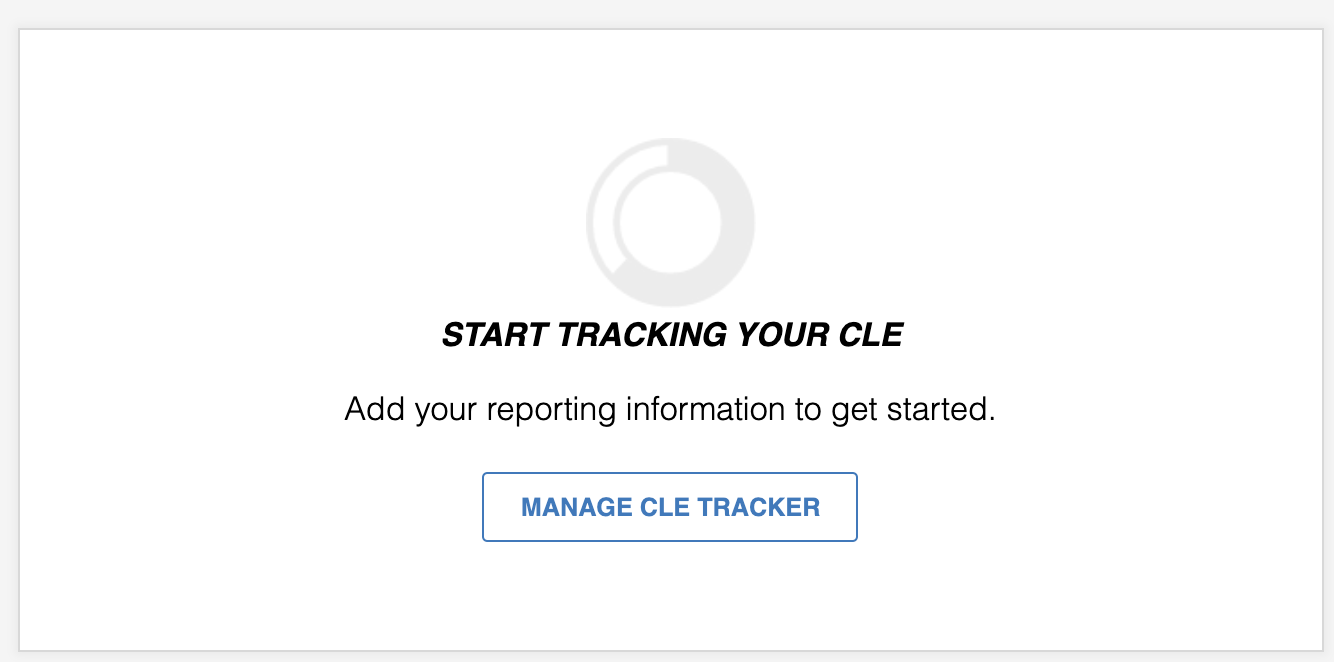 Click Manage CLE Tracker, then fill in your State(s) and reporting period dates and click "Create Tracker".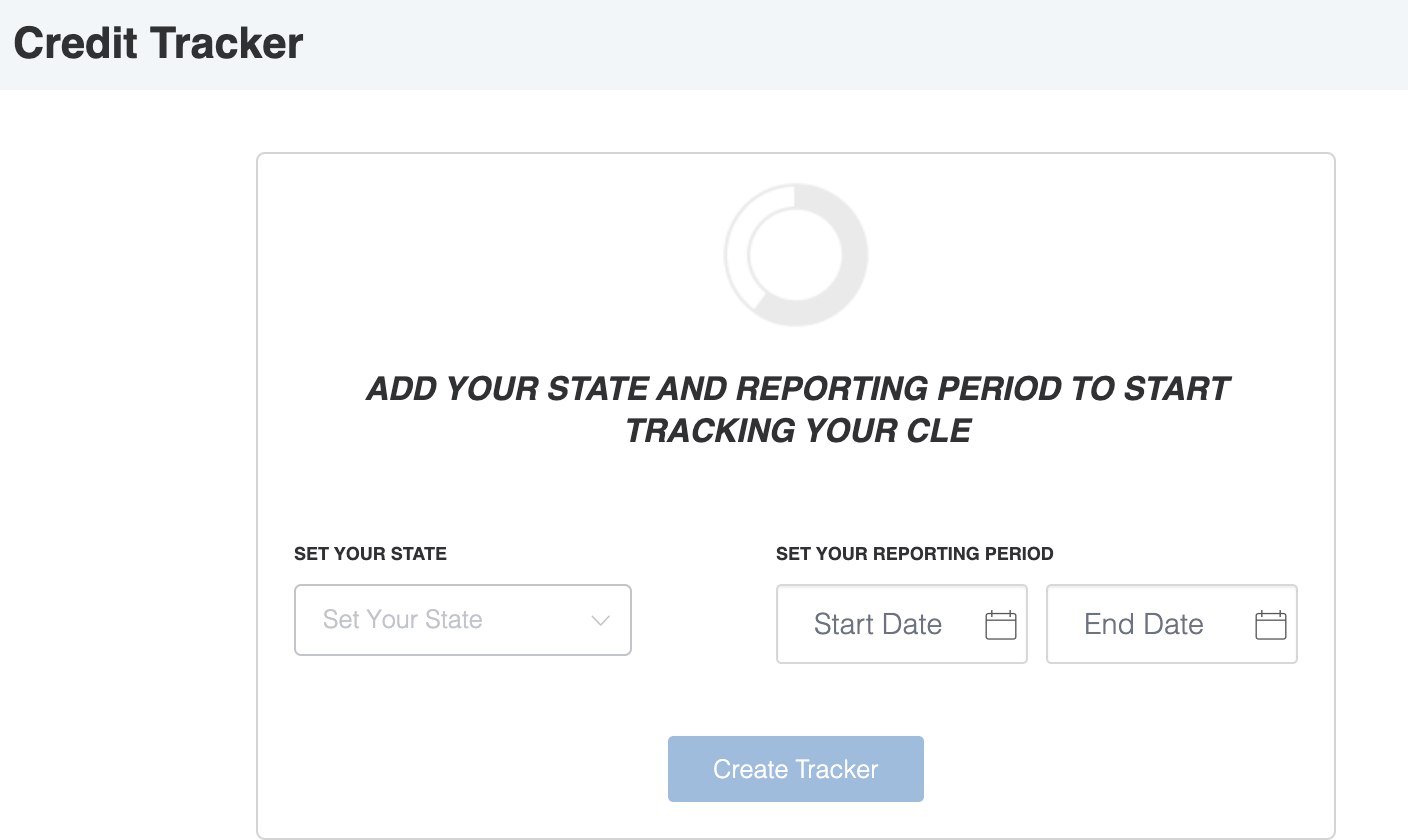 If you have an existing tracker already, you can start a new period by clicking on the dropdown from the Reporting Period selector and clicking 'Start New Reporting Period'.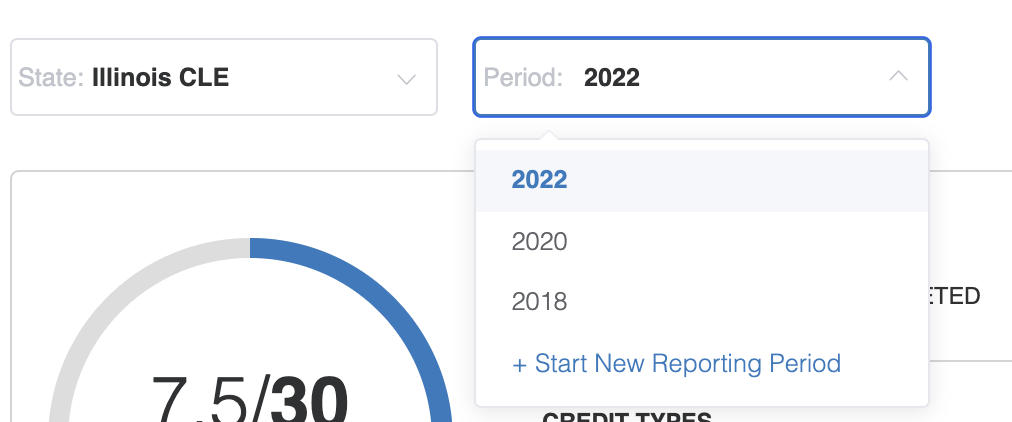 Need help or more information? Please contact our customer support team at support@lawline.com or via telephone at 877-518-0660.