If you are a new user and have never created a reporting period, you can create your first reporting period by clicking on the Tracker icon in the upper right-hand corner or by clicking on the Me icon and then selecting Tracker.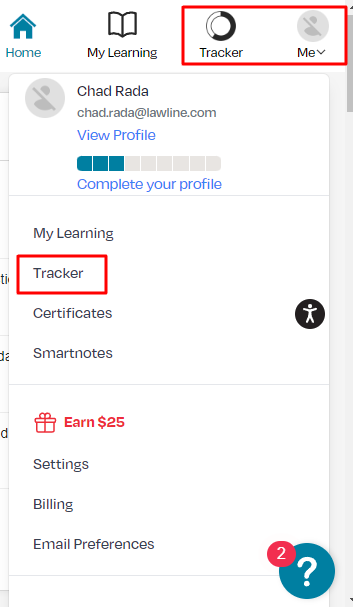 Click on Select a Compliance Group and then choose the correct compliance group. Once this is selected the tracker will populate and will begin tracking your CLE credits.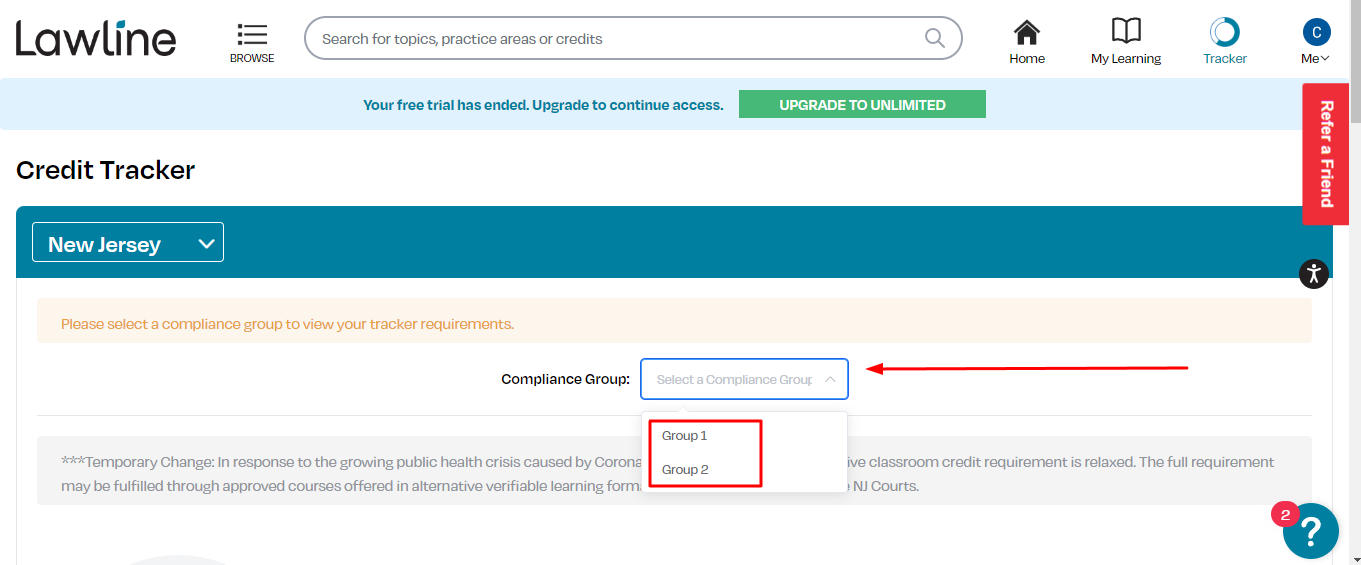 Need help or more information? Please contact our customer support team at support@lawline.com or via telephone at 877-518-0660.