To get to your credit tracker, simply log into your Lawline account and click the icon for your Credit Tracker in the upper right. You can also access it by heading to the Me menu and then selecting Tracker.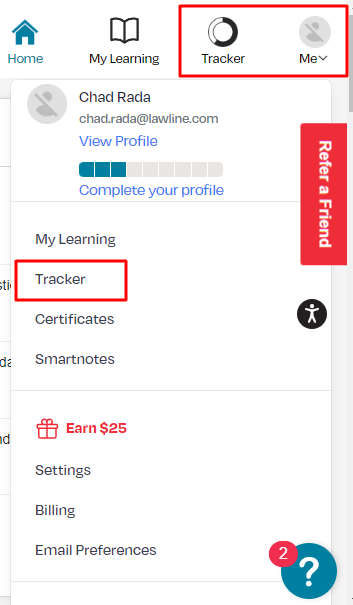 You'll also see a CLE snapshot of your tracker on the dashboard once you log in to your account where you can click on View Tracker which will take you directly to your credit tracker.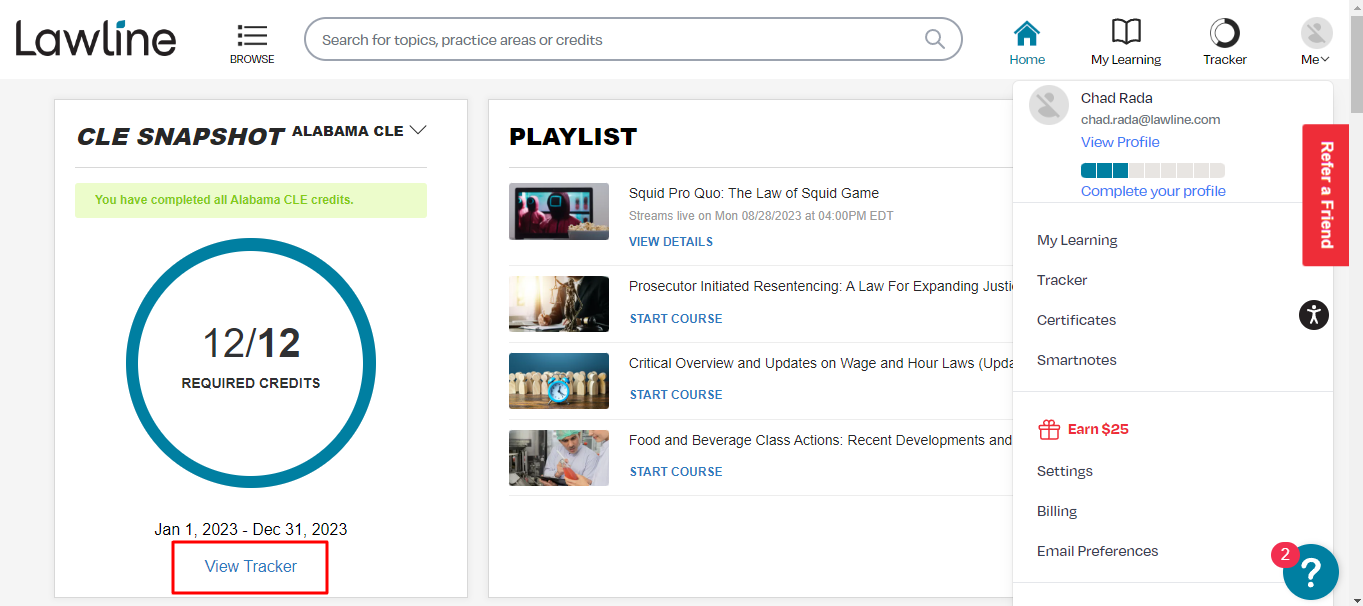 If you don't have an account with Lawline, simply sign up and begin tracking your CLE!
Need help or more information? Please contact our customer support team at support@lawline.com or via telephone at 877-518-0660.