Your credit tracker shows you all the credits you completed during a specified reporting period. Only credits from courses you have completed between the dates set on your tracker will appear. If you completed courses and don't see them in the tracker, you may have completed them outside the start and end dates set as your reporting period.
To edit the dates on your tracker, click the cogwheel located in the bottom right corner of credit tracker. From there, you will see the option to 'Edit Reporting Period Dates.' You will also see the option to delete a reporting period.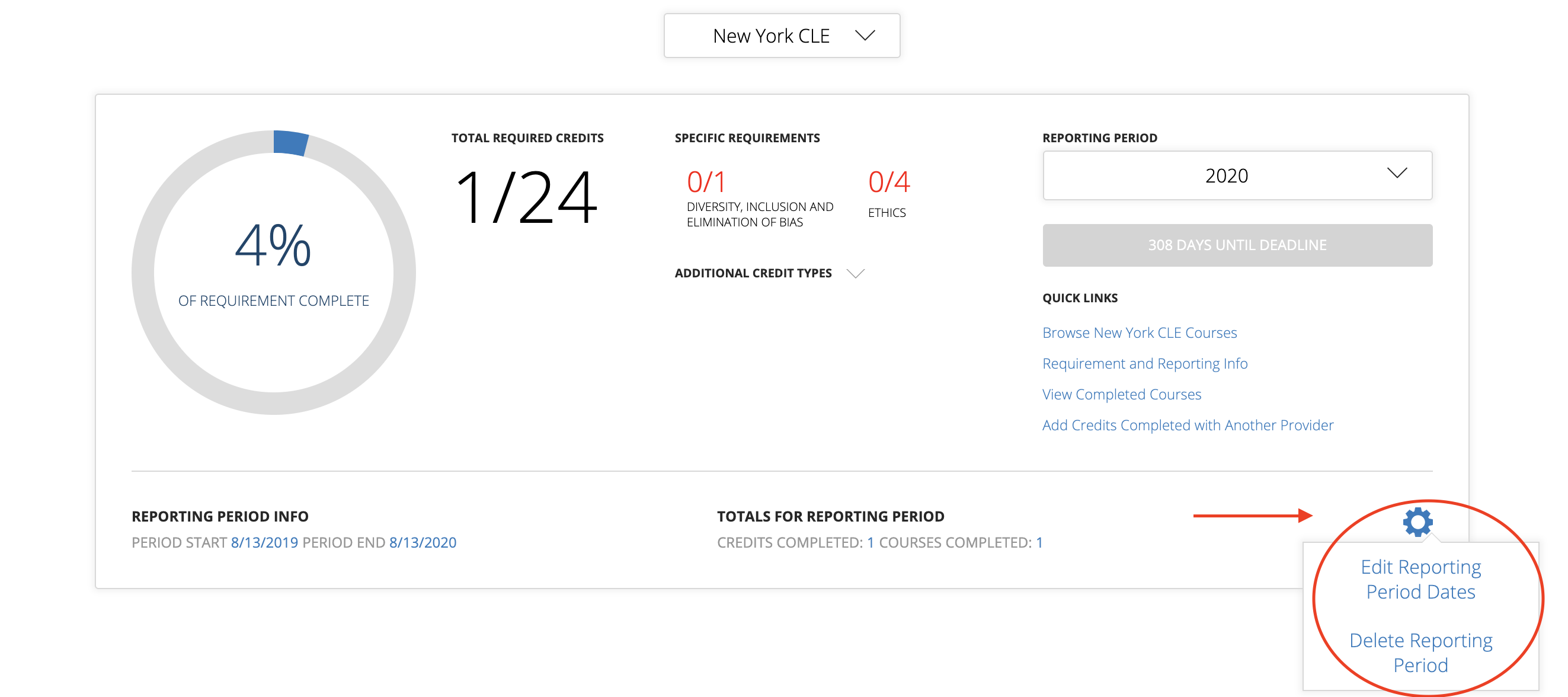 You can then customize the dates of your reporting period so that it includes courses you have recently completed.
Still have questions? Give us a call at (877) 518- 0660 or email us at support@lawline.com.