Yes! The credit tracker is meant to be a helpful tool to help you stay organized with your CLE, no matter where you completed it.
To add credits to your CLE tracker that were completed outside of Lawline, start by heading to the tracker itself. You can do this by selecting the 'Tracker' button located at the top of your page.

This can also be found by heading to the 'Me' menu at the far right side of your page and then selecting 'Tracker.'
Once you're at the tracker, select the option that says 'Add External Credits.'

You will then be prompted to fill out the below fields, including Program Name Provider, Completion Method, Date Completed, and State, along with the Credit Type and Credit Amount. You also have the option to add a copy of a certificate as well, but this is not mandatory.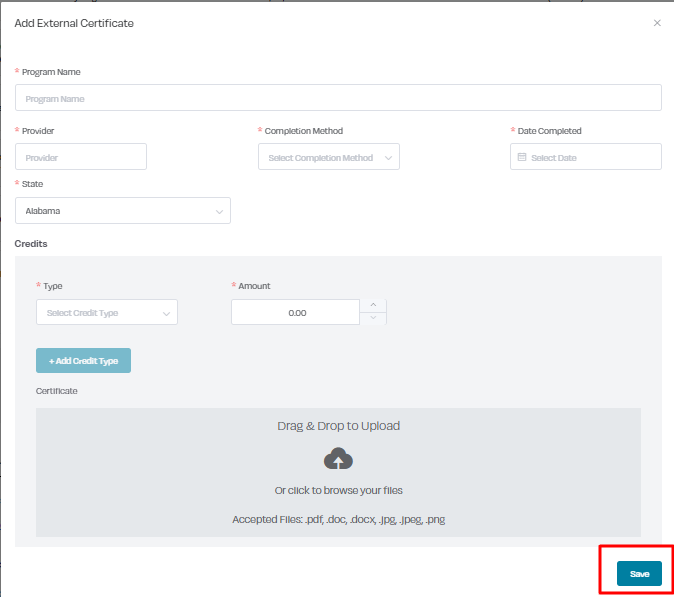 Once all of the mandatory fields have been filled out, click 'Save' at the bottom of the page and you are all set!
These changes will now be reflected on your Credit Tracker. You will also be able to view or edit this completion by heading to the 'Me' menu located at the top right corner of your screen and selecting 'Certificates.'
Still have questions? Give us a call at (877) 518- 0660 or contact us at support@lawline.com.