To access the courses in your subscription, first make sure you are logged in to your account. The 'Me' icon in the top right corner will indicate that you are signed in as shown below.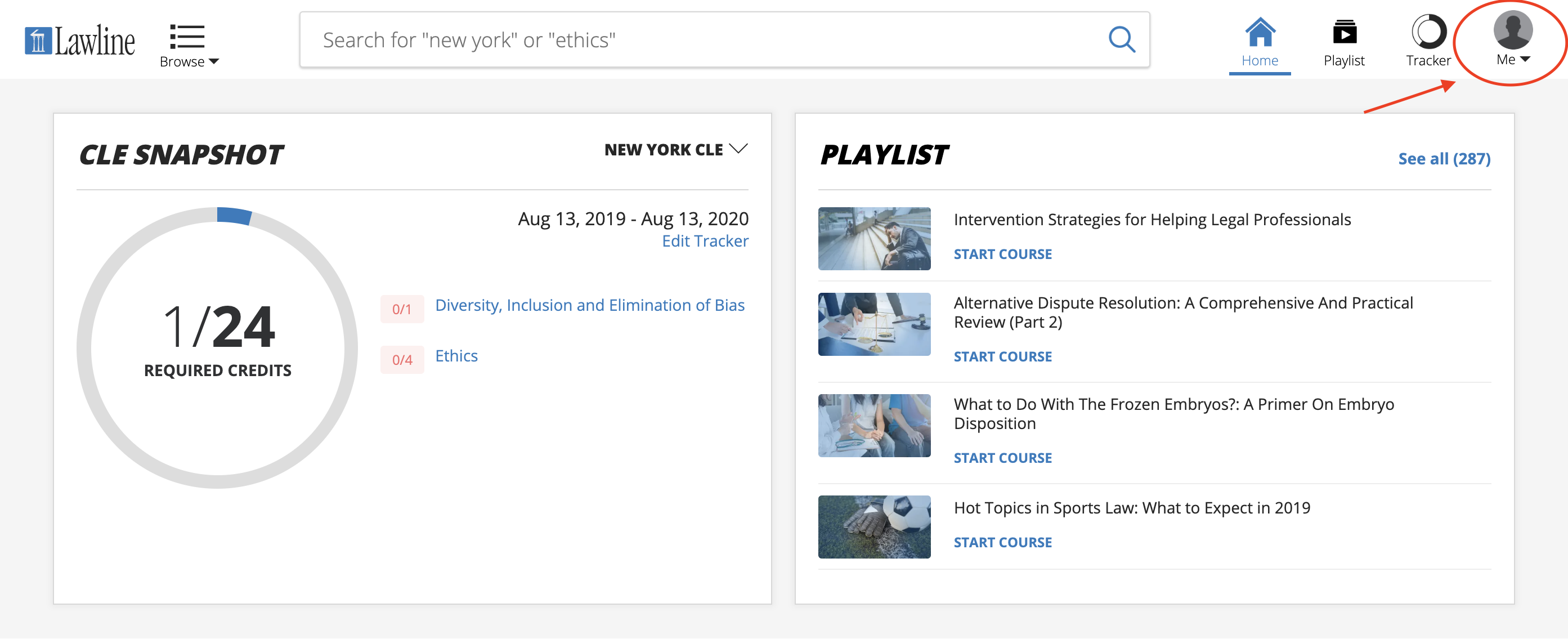 Now take a look at your dashboard. If you scroll down on this page, you'll see some recommended courses, including Newly Added, Most Popular, and Upcoming Live Webcasts.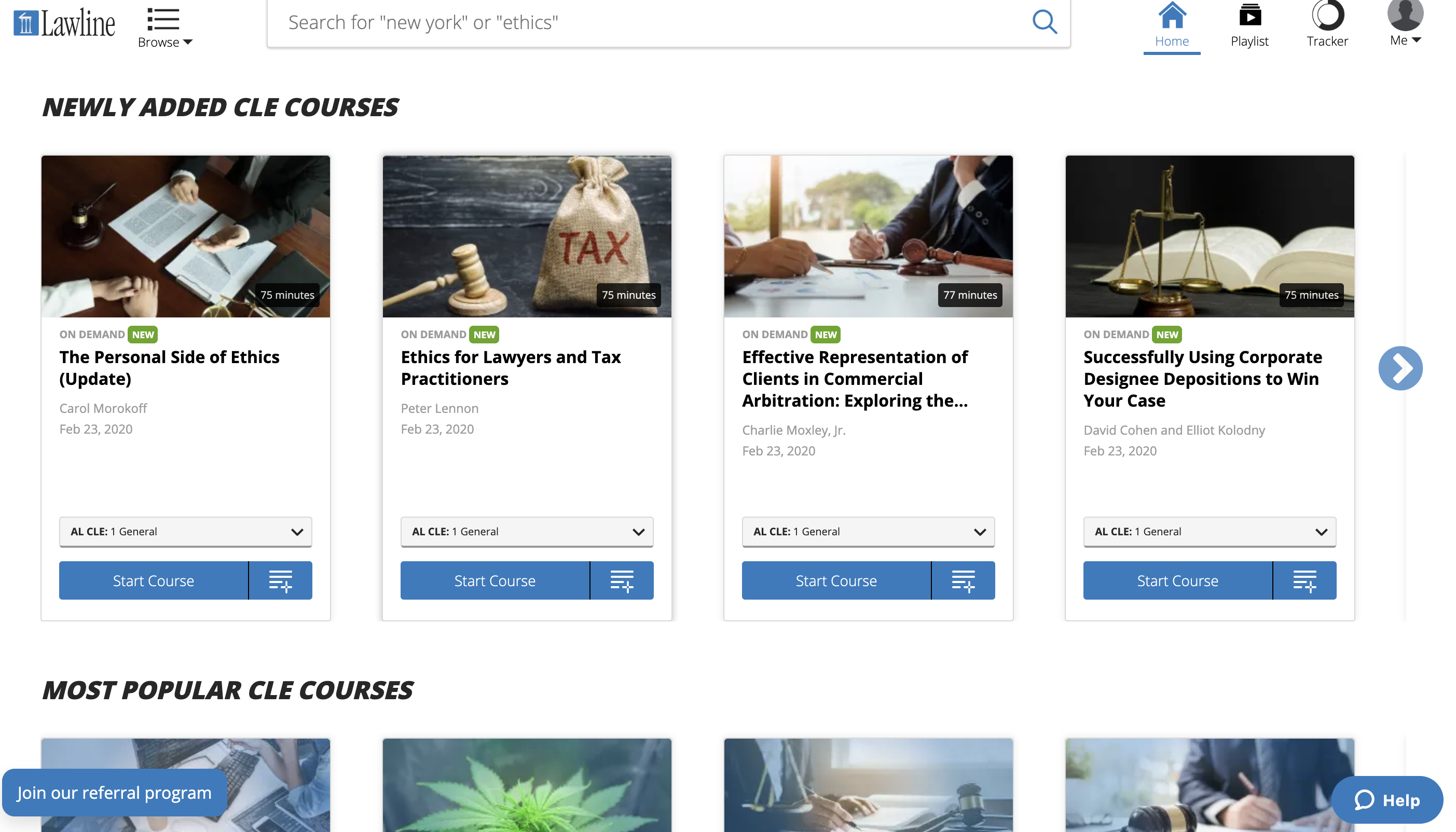 If you don't see anything here of interest to you, move to browse and filter our catalog to your specific needs. To start, select the "Browse" option at the top of the page. A dropdown menu will then appear, and you'll be able to filter your state, category and format.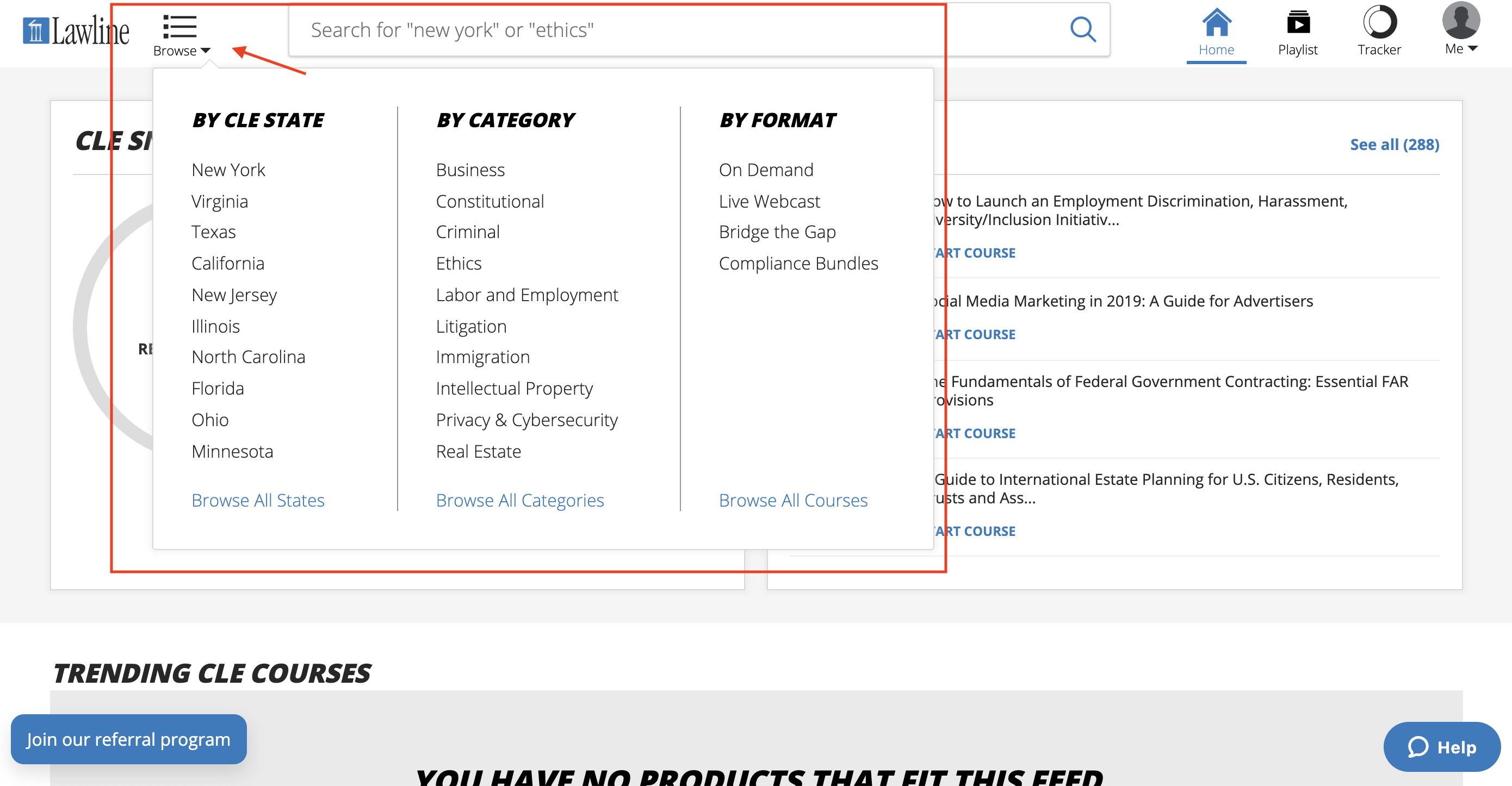 Now you'll see all the available courses that matched your selections. You can start any of these courses immediately by clicking the 'Start Course' button, or add them to your Playlist to watch later by clicking the "+" icon. If you're looking to add a webcast to your account, the option to "Register" will appear.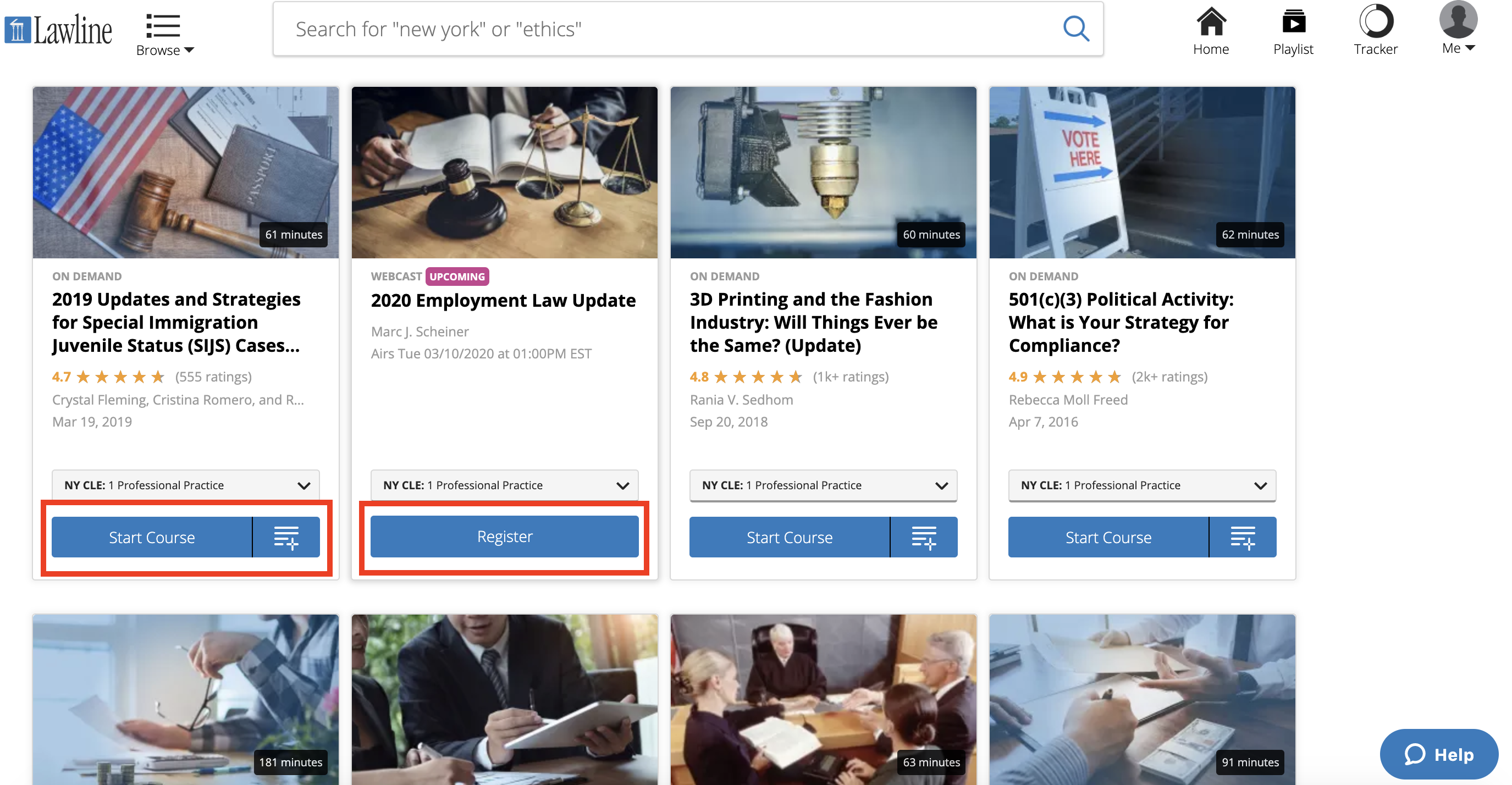 Once you add any course(s) to your account, you'll be able to see them in your Playlist in your dashboard. The Playlist will show the four most recently added courses in your account, and you can click the 'Start Course' button on any program to begin watching!

You can also view the other courses you've added by selecting the 'See All' option on the Playlist. You'll be able to see programs that are in progress, any bundles you've added, courses you've completed, and ones that have been archived.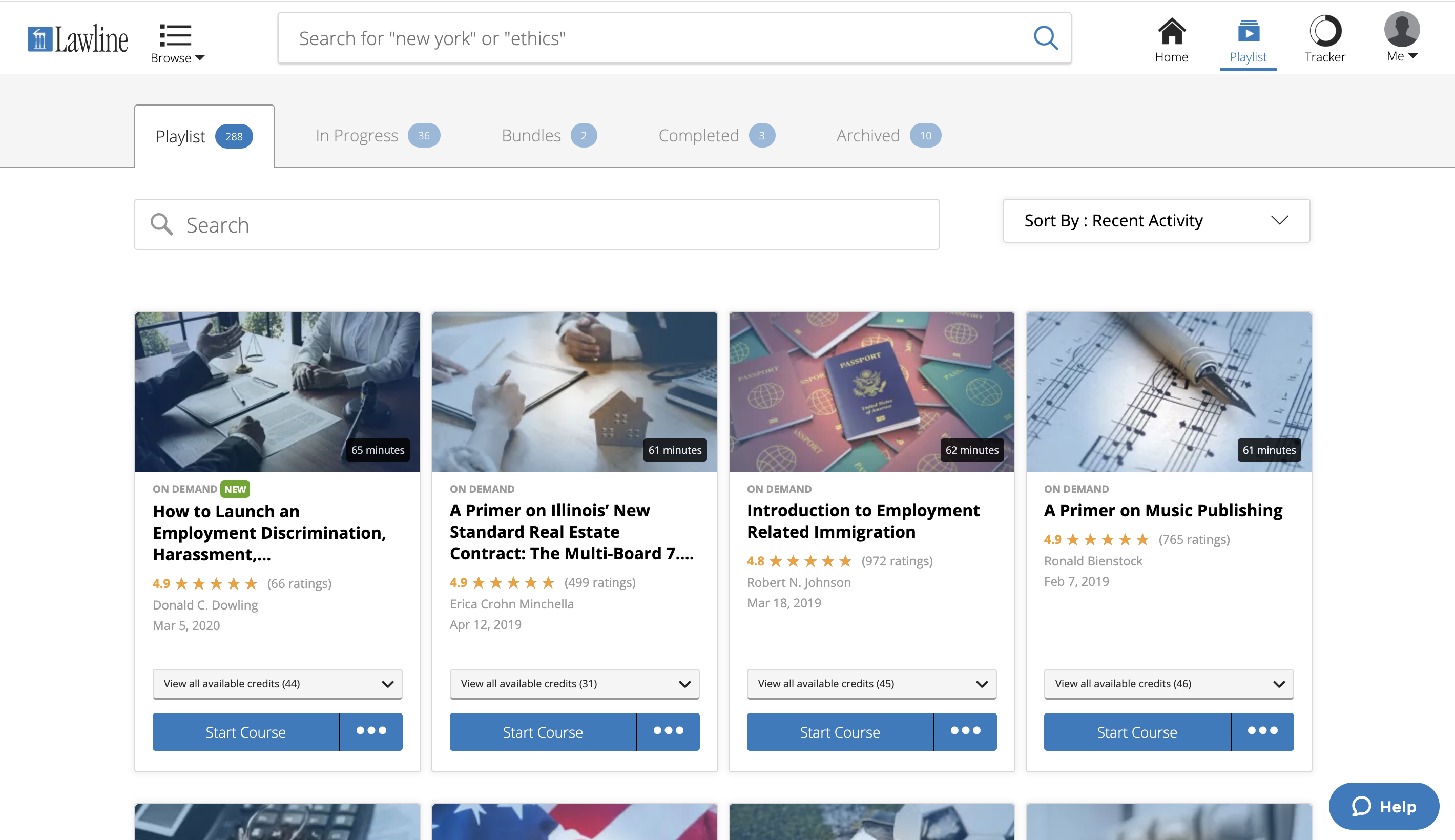 The newest addition to our catalog is the Business and Professional Growth content. It is special series of non-CLE videos designed to help you grow in your practice. These courses will show on your dashboard as displayed below.

Still have questions? Give us a call at (877) 518-0660 or email us at support@lawline.com.