To get to the menu of options from a mobile device, log into lawline.com from a mobile browser. From there, click on the circle in the top right corner that either has your photo (if you've uploaded one to your public profile), or the first letter of your first name. A drop-down menu will open to reveal your options - you can access your certificates, credit tracker, settings, billing information, email preferences, update your profile, and more!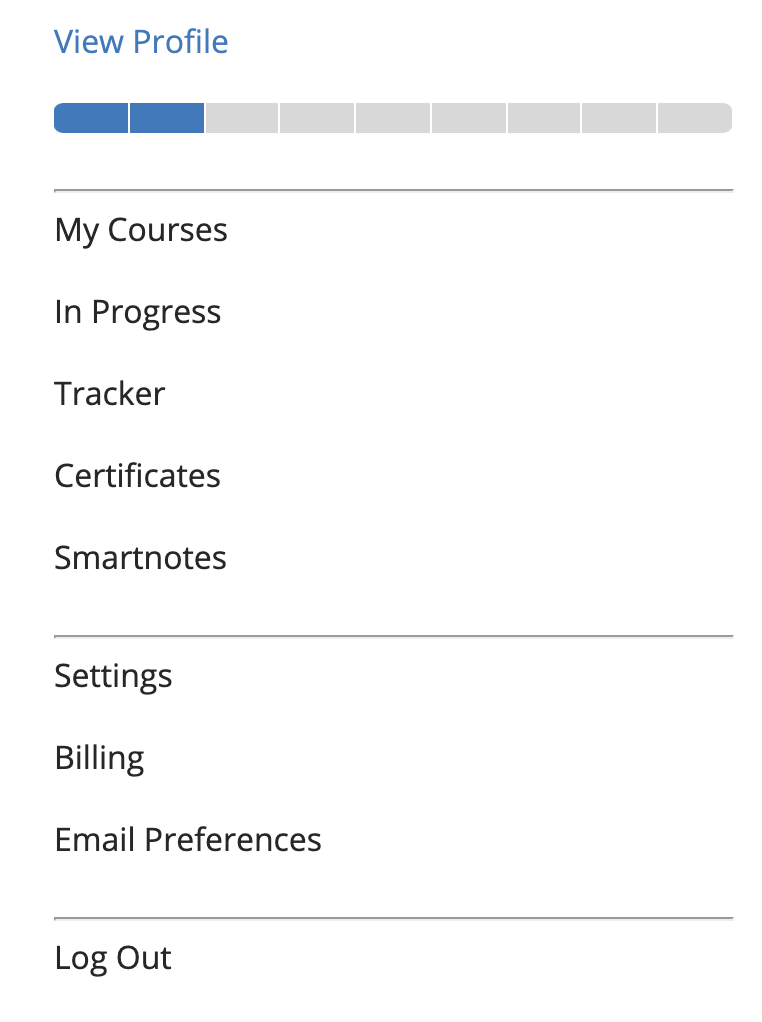 For more information regarding our Lawline App, check out the articles here.
Still have questions? Give us a call at (877)518-0660 or email us at support@lawline.com.