To find a course approved in more than one state, click the 'Browse' icon in the top left corner of your screen.

Once you select that icon, a menu will appear with different ways to browse the catalog. You can select your first state by clicking on your State as shown below.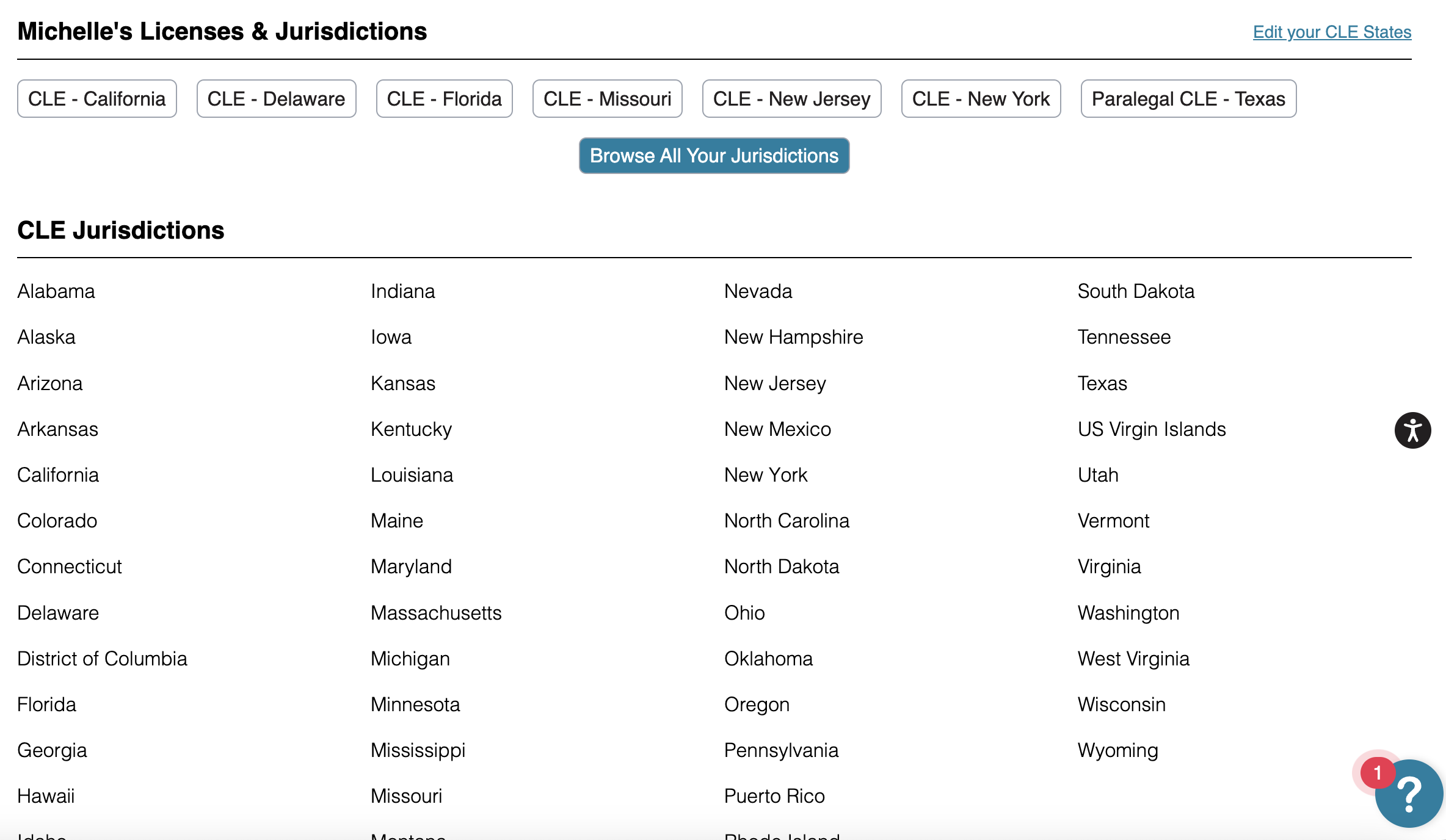 Pro tip: You can also select the option at the top of the page to browse courses approved in the jurisdictions in your profile!
Once your first state is selected, the catalog will then filter to show you only courses approved in that state. Click the 'CLE State' filter that appears to the left of the page and choose your additional state(s).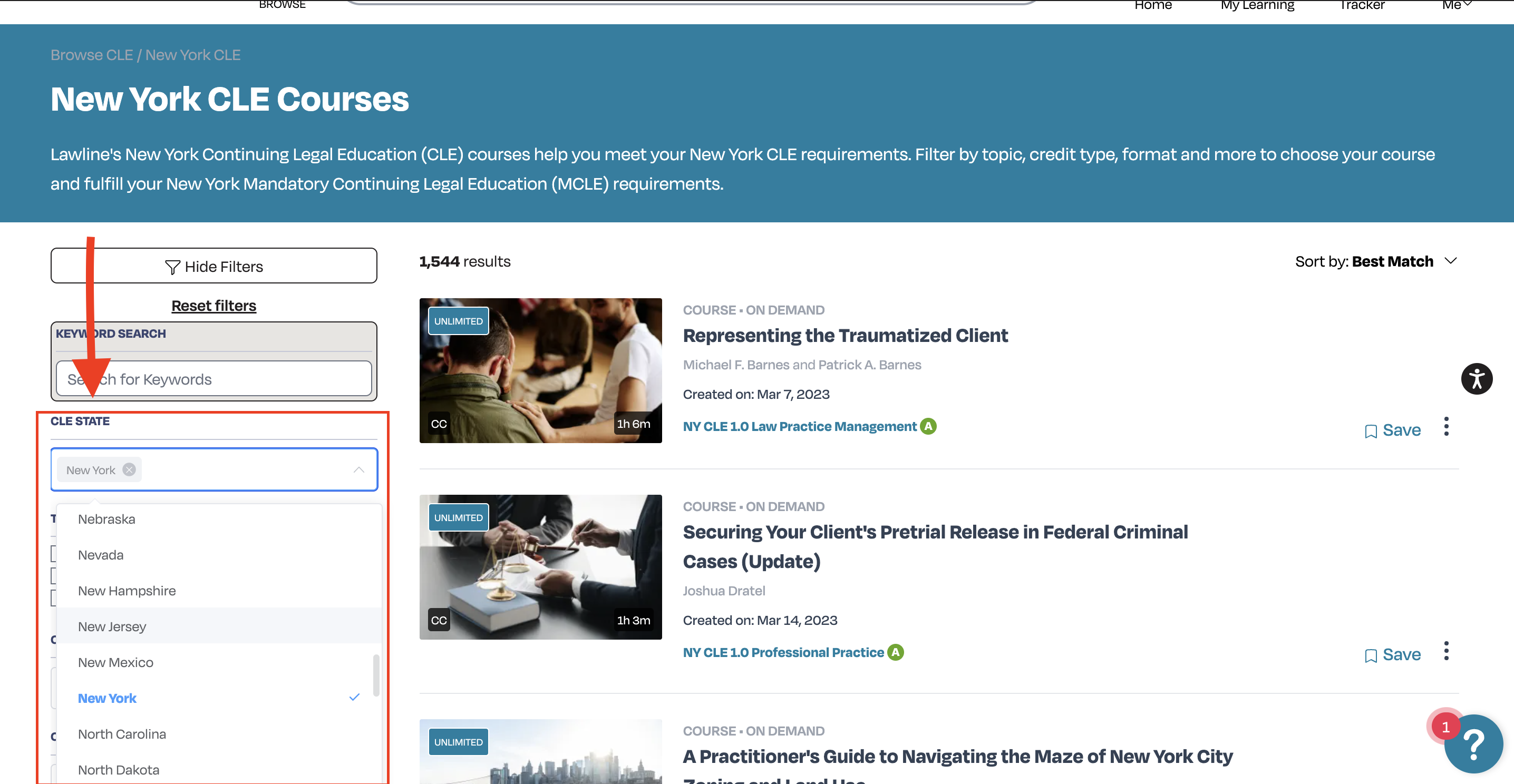 The catalog will then filter again to include courses approved in both of the states you have selected. You can choose to add more states if you'd like, or get started watching courses!
Still need help? Give us a call at (877) 518- 0660 or email us at support@lawline.com.