To find courses you have already completed, click the My Learning icon at the top right corner of your page, as shown below:

You can also access My Learning by clicking the 'Me' menu on the right and selecting 'My Courses' on the drop-down: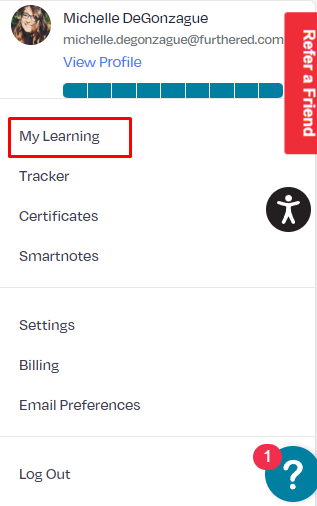 Once you are in your My Learning, click the 'Completed' tab:

All of your completed courses are available here. Click the 'Watch' button to re-watch the course, click the 'View Certificate' to see your CLE certificate.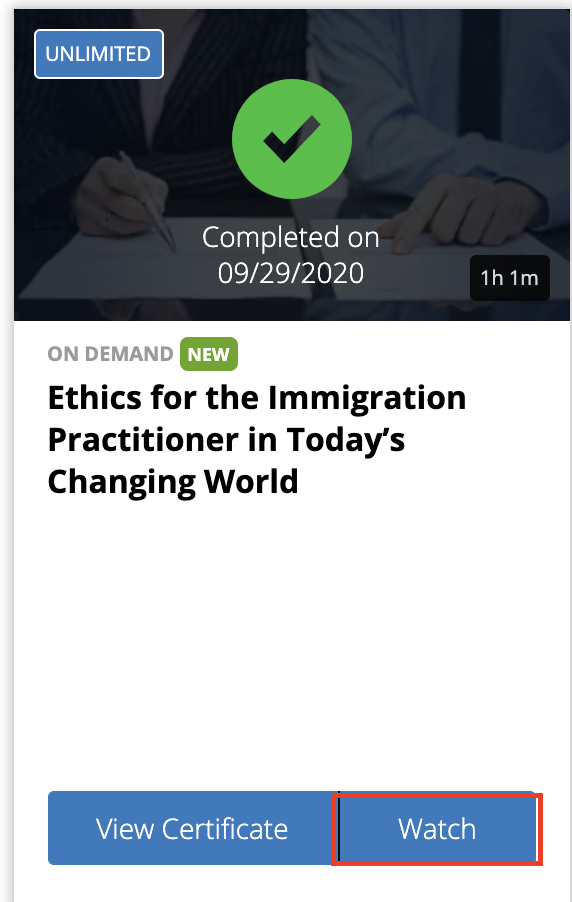 Still have questions? Call us at (877) 518- 0660 or email us at support@lawline.com.