To find courses you have already completed, click the Playlist icon at the top right corner of your page, as shown below:

You can also access your Playlist by clicking the 'Me' menu on the right and selecting 'My Courses' on the drop-down: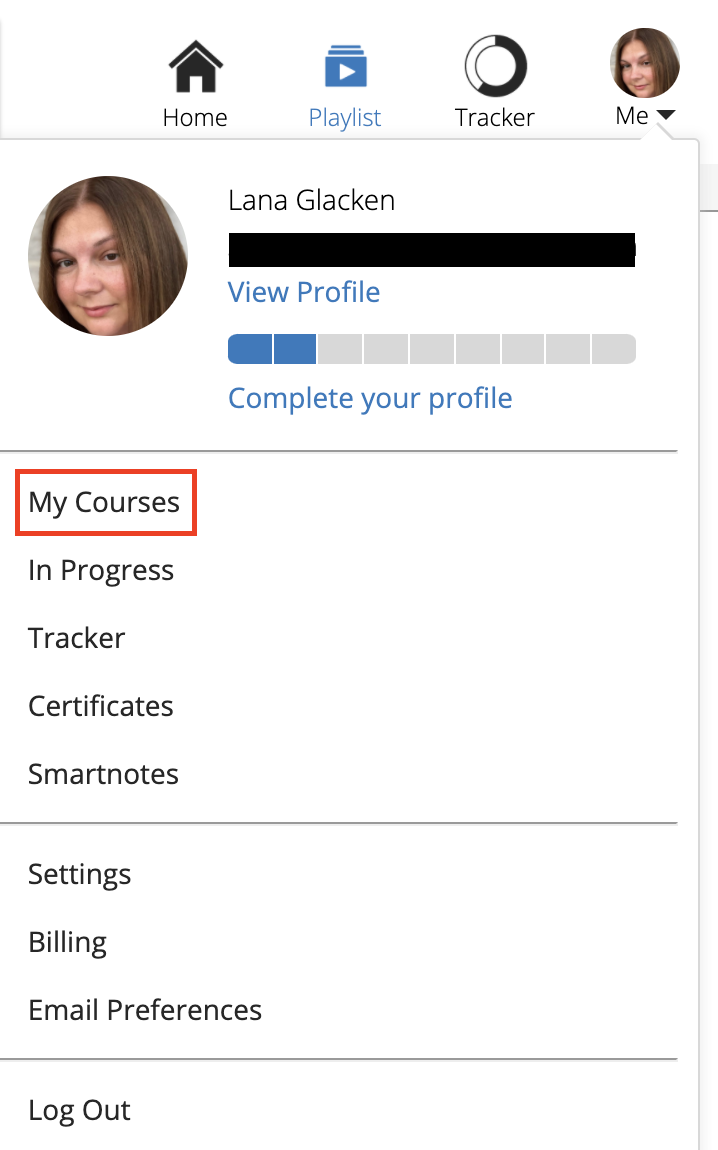 Once you are in your Playlist, click the 'Completed' tab:

All of your completed courses are available here. Click the 'Watch' button to re-watch the course, click the 'View Certificate' to see your CLE certificate.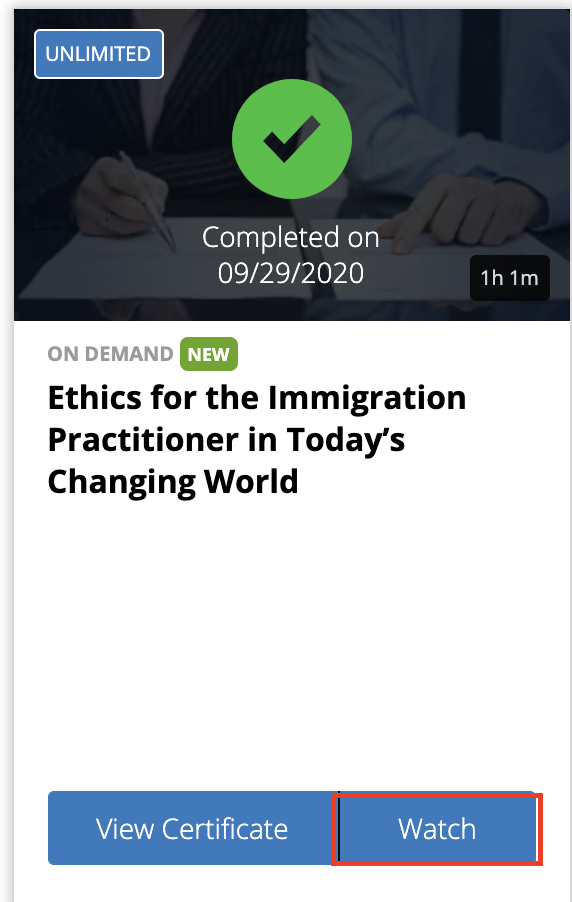 If you need to download the course materials, click on the course title and then click the 'Download Materials' button on the right as shown below.

Still have questions? Call us at (877) 518- 0660 or email us at support@lawline.com.