At the end of a Live Webcast, the video stream will stop and the screen will change to the Get Credit prompt: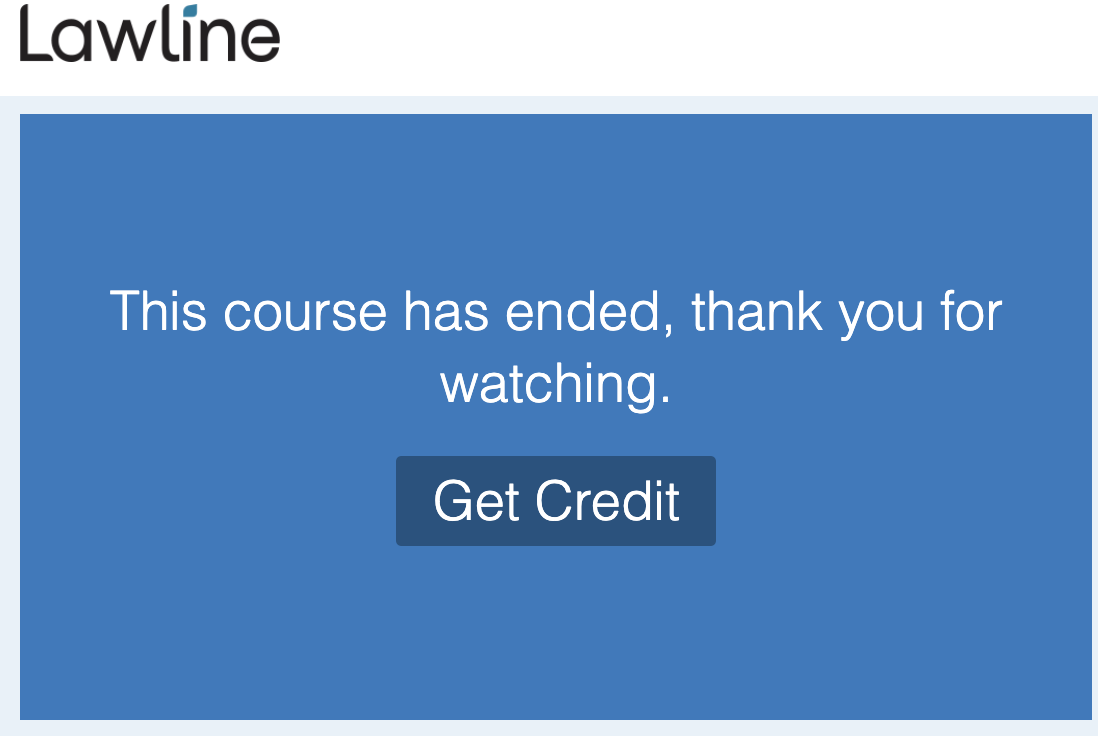 Click the prompt on the video screen, or click Complete Course in the upper right corner, and fill out the brief course survey.

Click "Submit and Get Certificate" and you'll automatically be sent your certificate of completion via email. A copy will also be saved in your account under Certificates.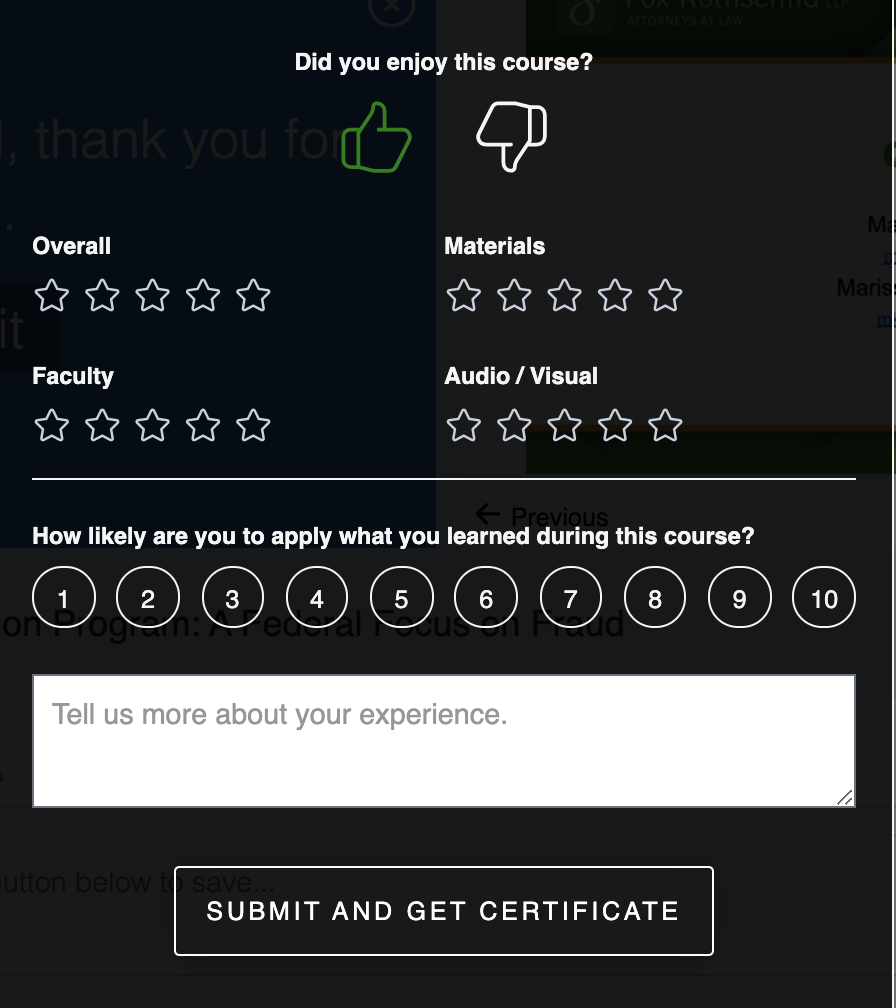 Tip: You can rate the course with the thumbs up/thumbs down icon at any point during the stream if you'd like to save time during the Get Credit process. While we strongly encourage you to fill out all of the evaluation questions and leave detailed feedback, only the thumbs up/thumbs down is required in order to proceed.
Still have questions? Give us a call at 877-518-0660 or email support@lawline.com.