To access your certificates, head to the 'Me' menu in the top right corner of your page. A drop-down menu will appear with a few options to choose from. This is where you can also make sure you are logged into your account.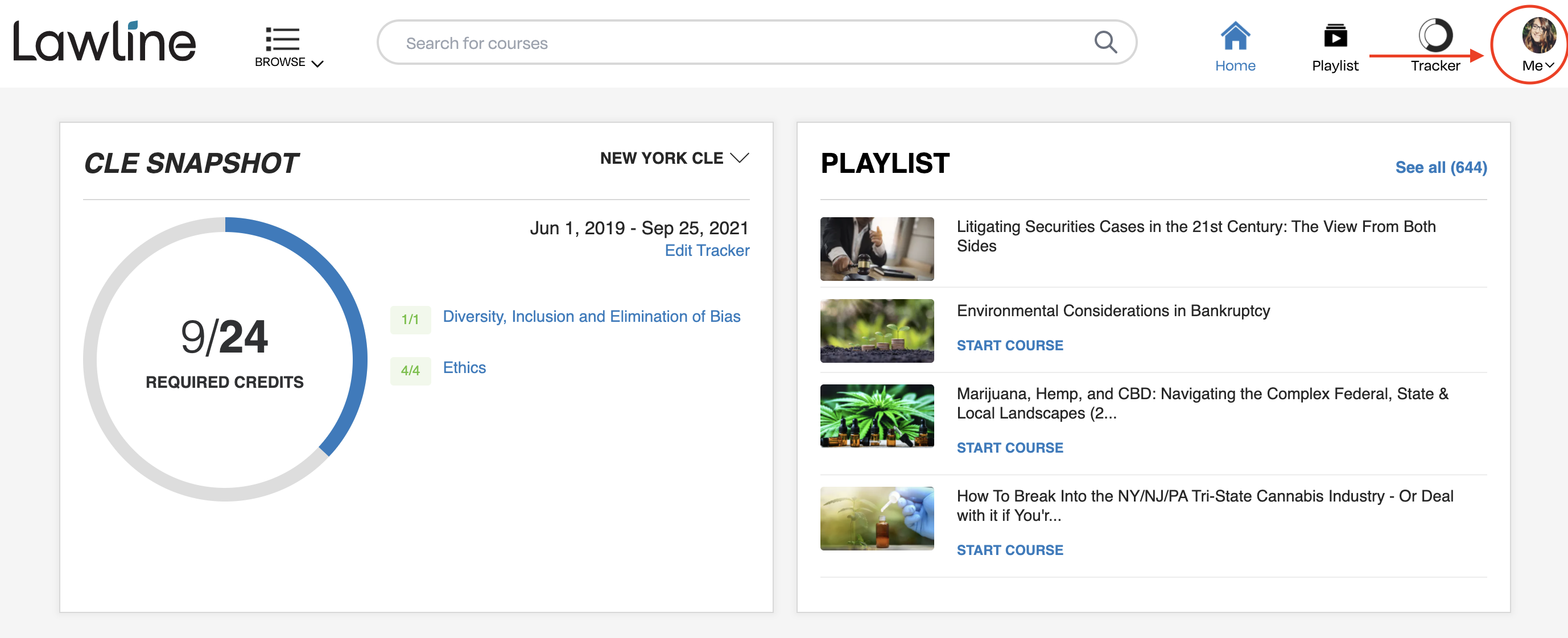 From there, select the 'Certificates' option that is listed.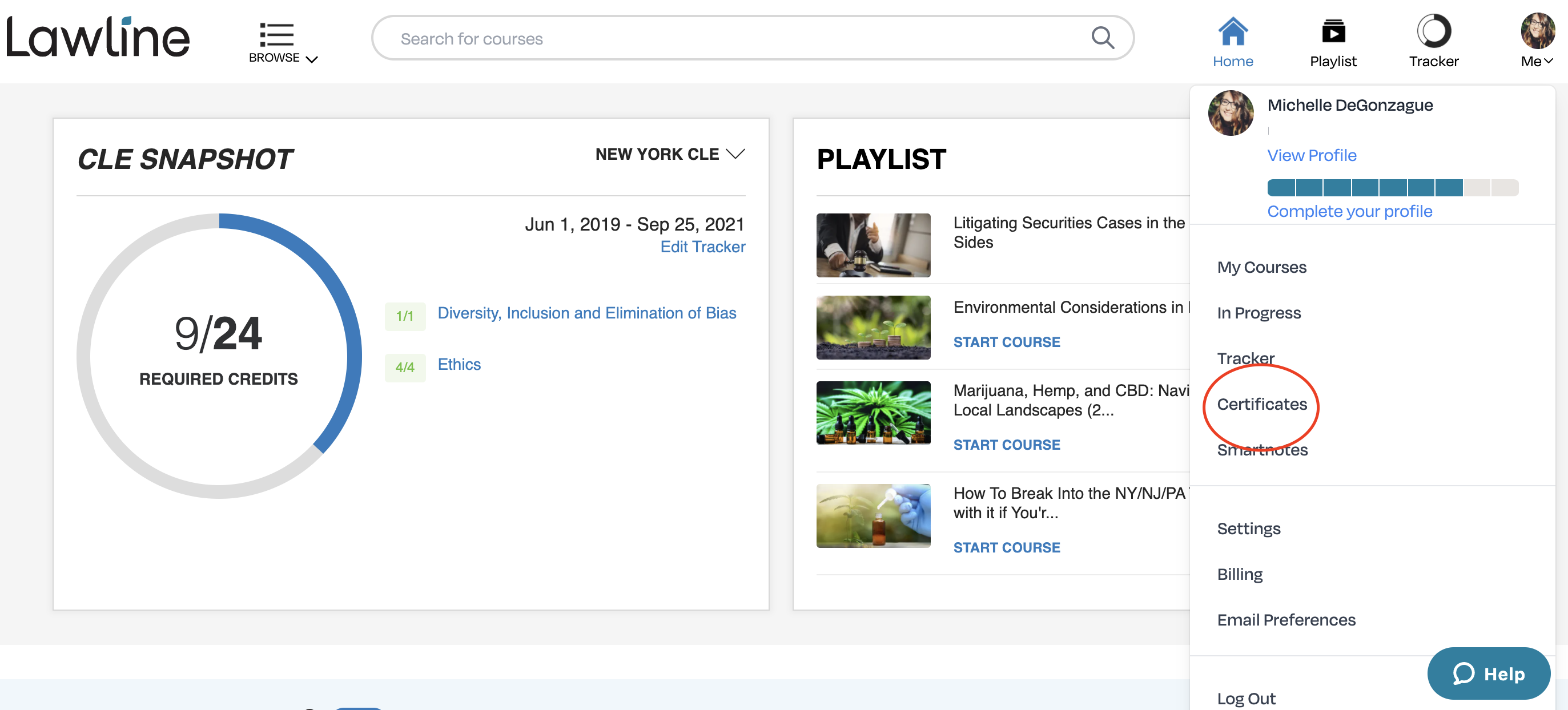 You will now be able to view all of your certificates of completion! From here, you have the options to view your certificates in different states, adjust the time period of the certificates you are viewing, and download and print your certificates.
Still have questions? Give us a call at (877) 518 - 0660 or email us at support@lawline.com.