To download course materials, first, start by finding the course you'd like. You can access your courses by clicking the My Learning icon on your dashboard as shown below.

You can also access your courses via the 'Me' menu located in the top right corner of your page and then click on 'My Learning.'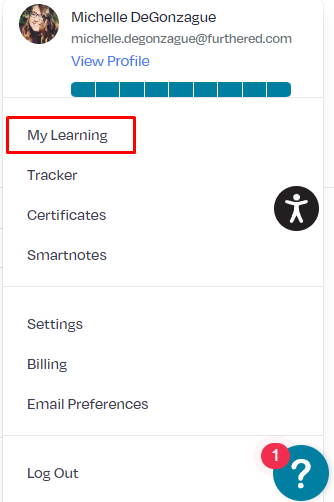 Once you're in your My Learning Course Center, you'll see all of the courses in your account. You can now search for the course you'd like to download the materials from.
Once you find your course, click the Title of the course and then Select the Options Menu ('three dots') icon as it appears as shown below.

Once the options menu is selected you can click on Download materials from the dropdown menu.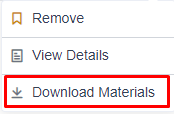 The below pop-up will appear and you can choose the files you would like to download.

Click the following link to learn how to access courses you previously completed.
Still have questions? Call us at (877) 518- 0660 or email us at support@lawline.com.