Start by heading to the 'Me' menu in the right hand corner of your page, and then selecting 'Certificates.'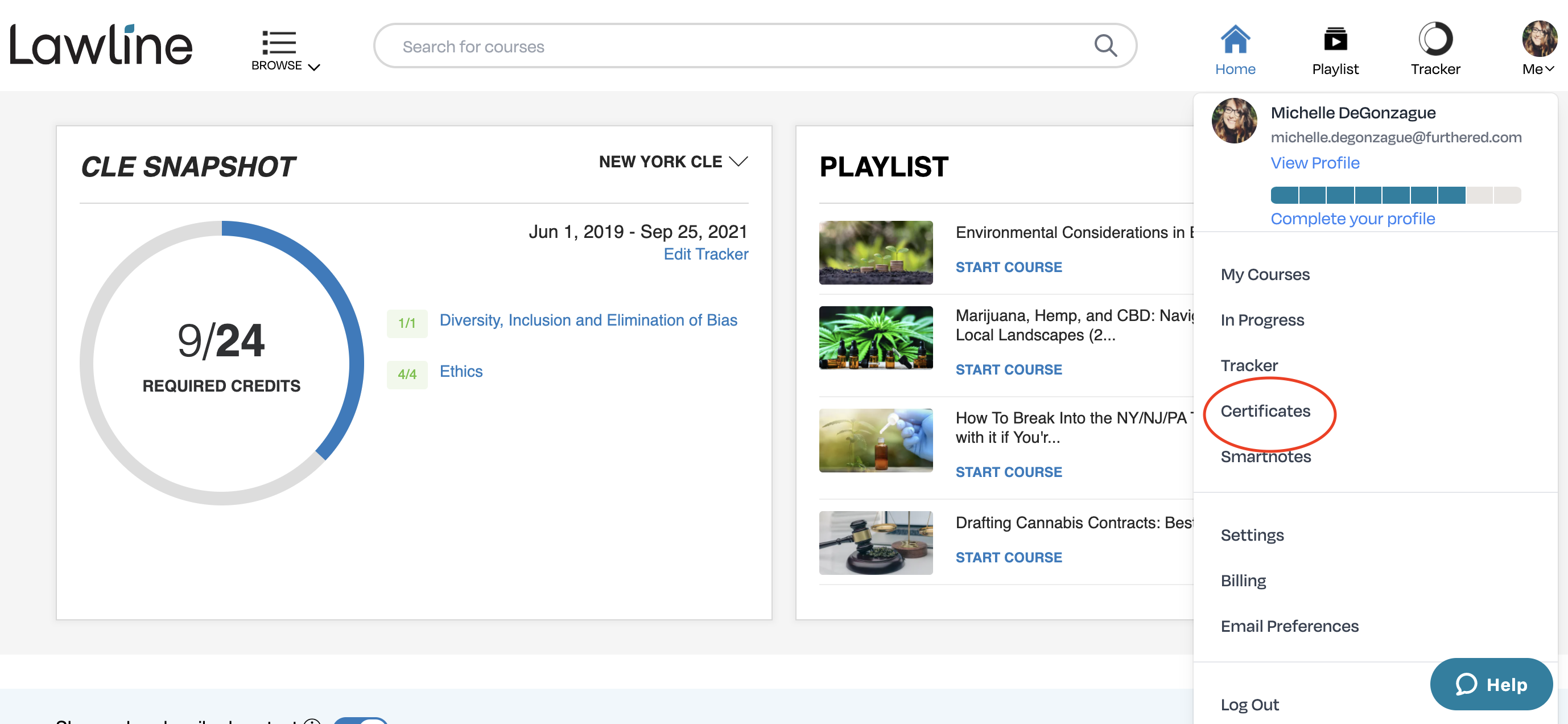 Once at the certificates page, you'll see a search bar directly below Lawline Certificates. You can then search by course title within your certificates.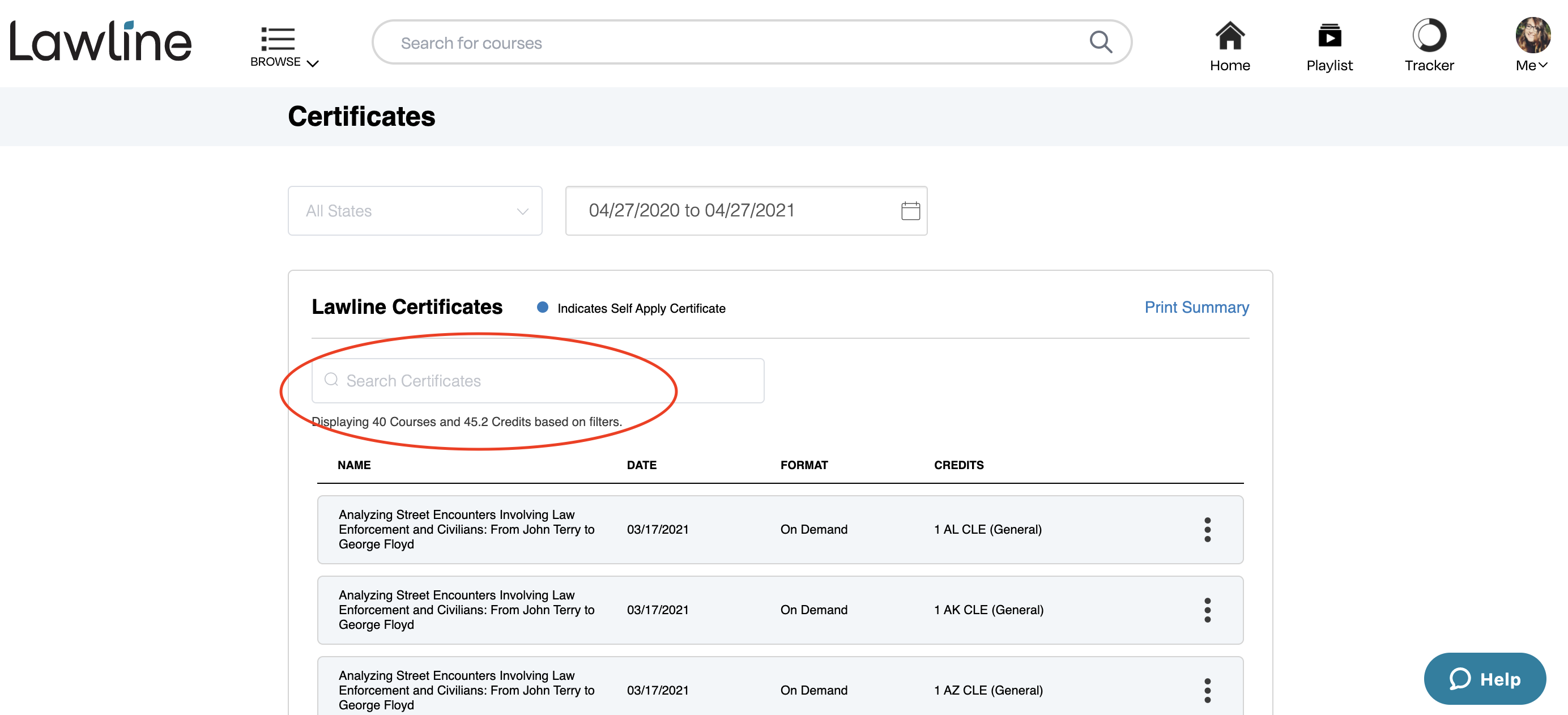 Note: If a certificate you are looking to view is not appearing, you may need to adjust the date range/CLE states of the certificates being shown. You can do this by clicking the filters directly above the list of certificates.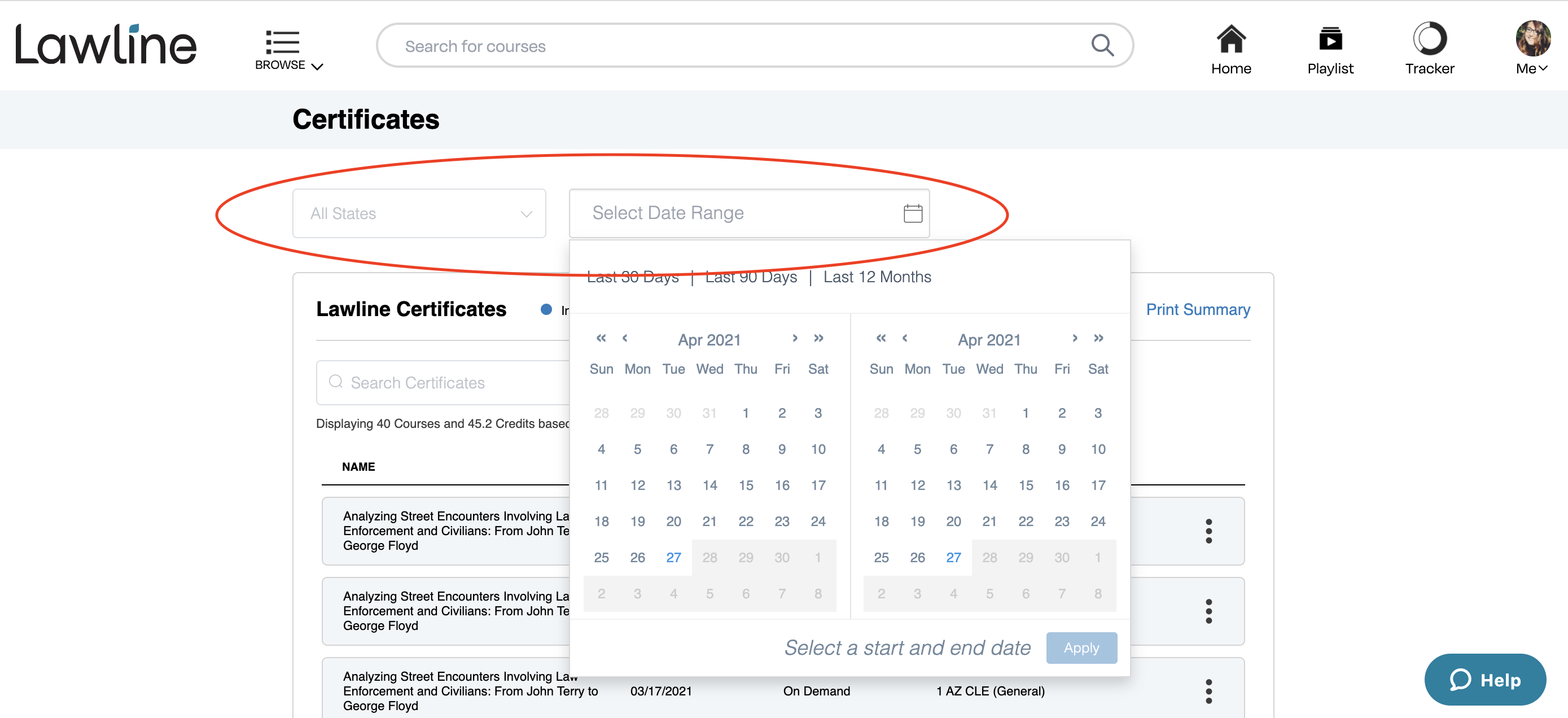 Still need help? Give us a call at (877) 518 - 0660 or email us at support@lawline.com.