To locate the state course ID number on your certificate, head to the 'Me' menu located in the top right corner of your page, and then select 'Certificates.'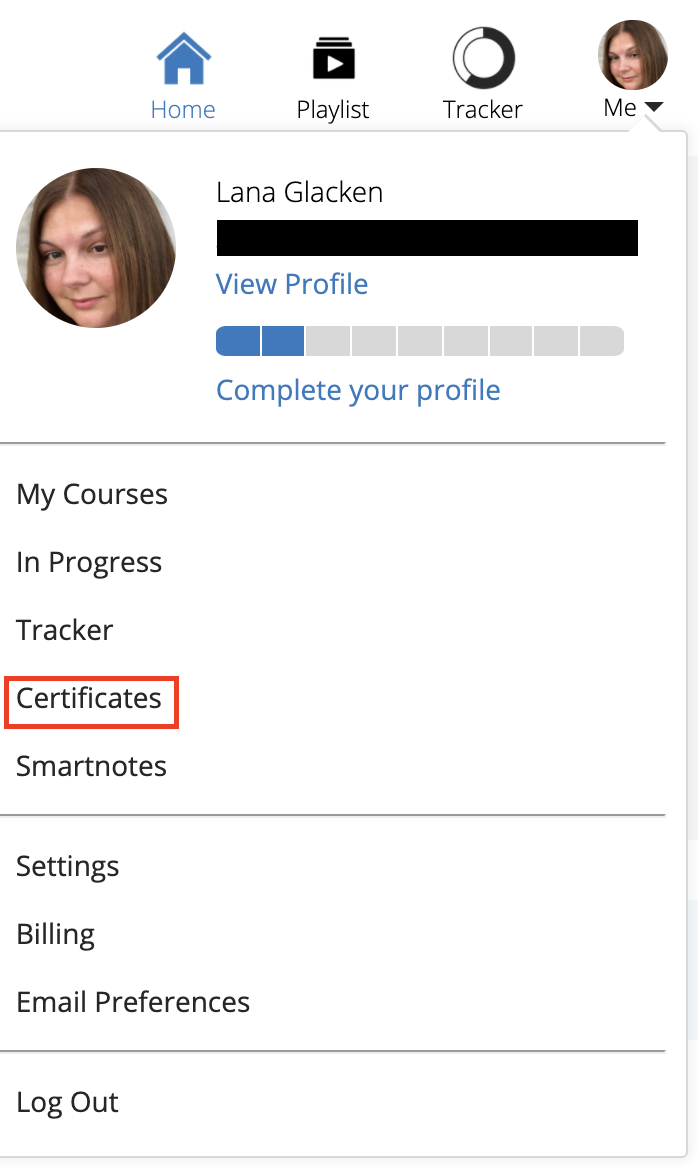 On the Certificates page, scroll down to the certificate entries and choose the course you'd like. Click the 'View Certificate' or 'Download Certificate' option as shown below.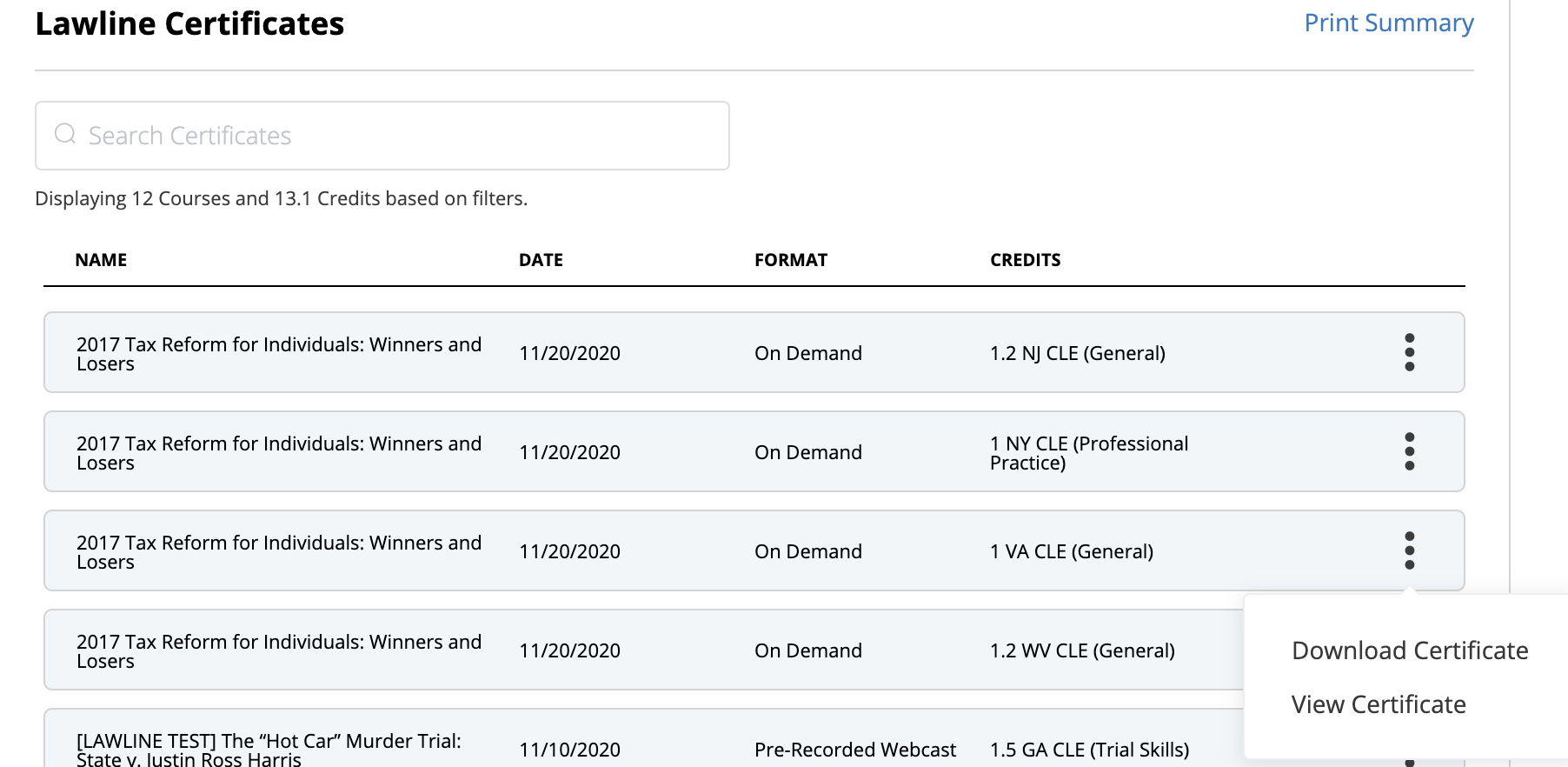 Once you choose to download or view your certificate, you'll then be able to find the Course ID Number on it. An example of where the Course ID number is displayed on a VA CLE Certificate is shown below: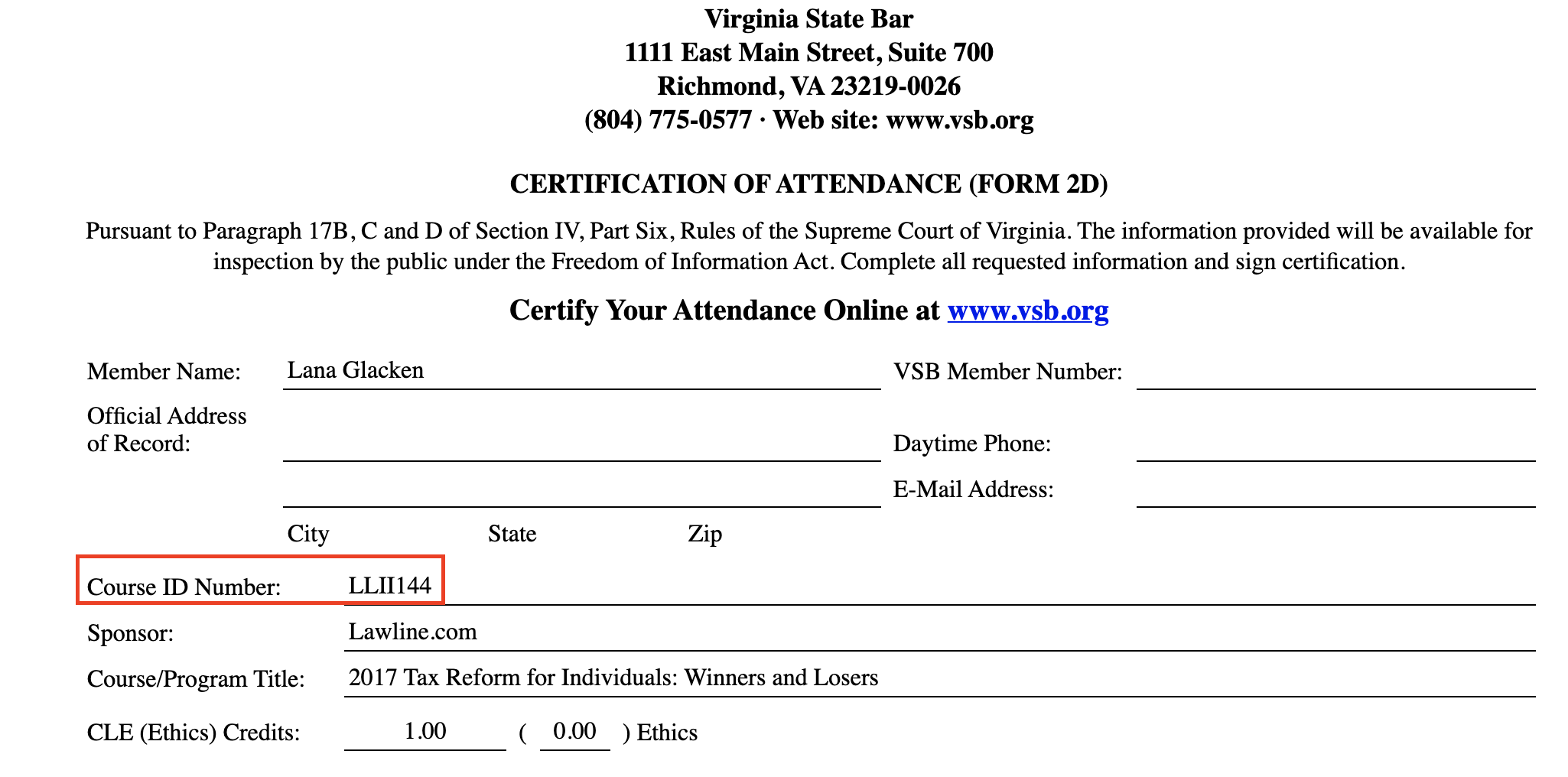 Please note: the following states require attorneys to self-report their attendance and will include a Course ID number on your certificate of completion:
Colorado
Florida
Iowa
Kentucky
Minnesota
Montana
Virginia
If you are not admitted to any of the above states, you won't see the course ID number on your certificates.
For more information on course ID numbers and self-reporting, please read this article.
Still have questions? Give us a call at (877) 518 - 0660 or email us at support@lawline.com.