If your Lawline app freezes, try the below steps to troubleshoot your issue:
1. Close the app completely.
Click the home button on your device to quit the Lawline app. You can also try completely stopping the app session by clicking the home button twice, then swiping the app up to close it.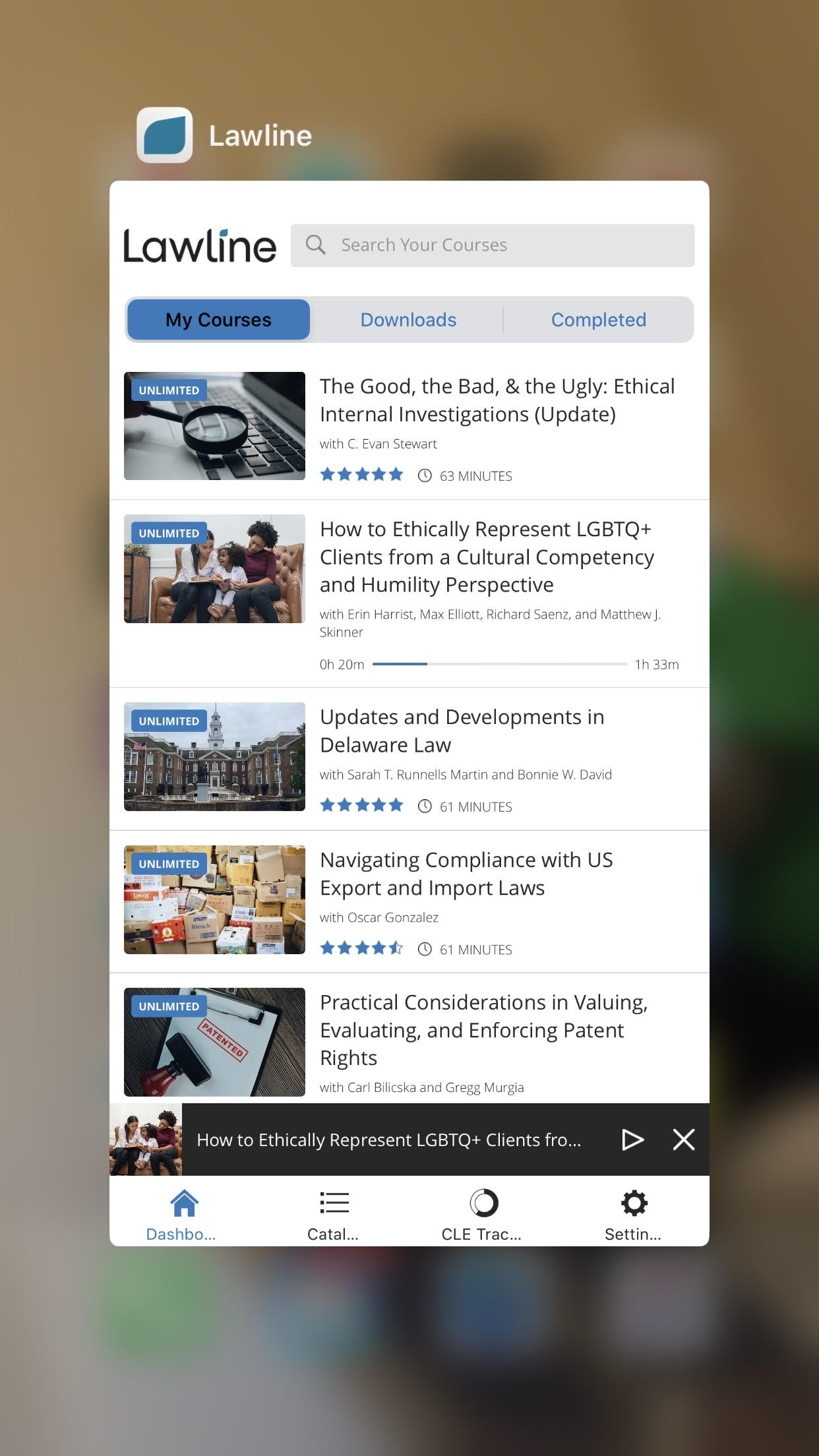 You can then re-open the app by double-clicking it to see if this resolved the freezing. (Is your iPhone running slow? If yes, consider restarting it by turning off and turning it back on)
If this doesn't resolve the issue, continue to the next step.
2. Delete the app completely and reinstall it.
Press and hold down on the app until you see the options pop-up. Click 'Remove App' as shown below. You will then have to re-install it from the App Store.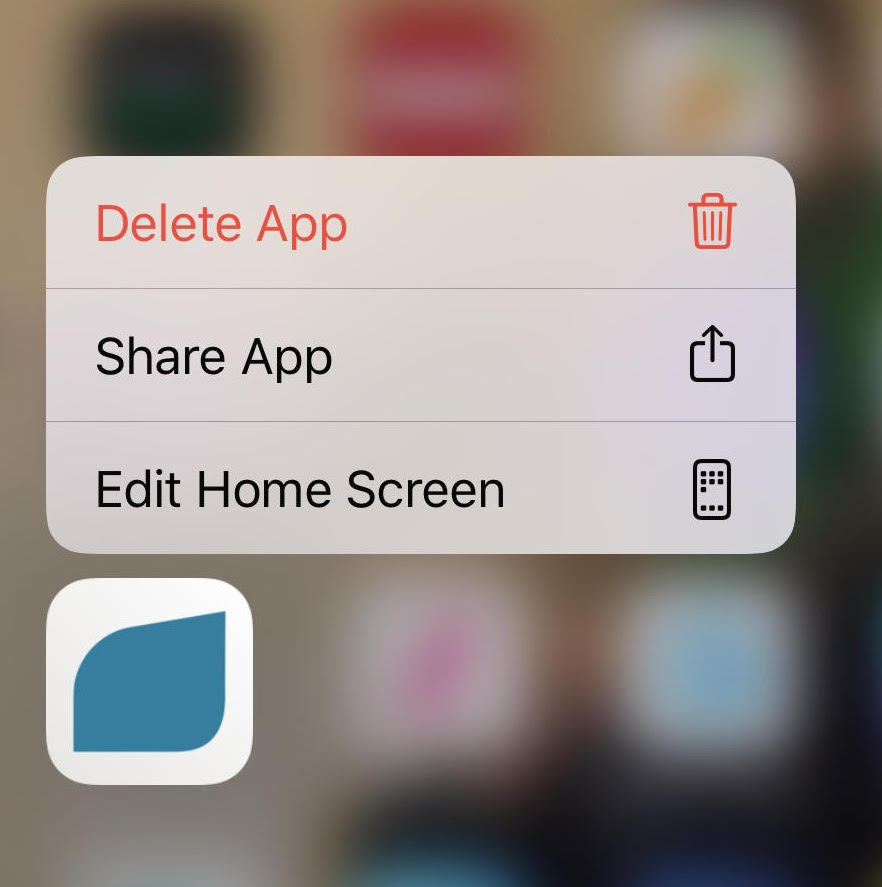 Still have questions? Give us a call at (877) 518-0660 or email support@lawline.com.