Head to the 'Me' menu located in the top right corner of your page, and then select 'Certificates.'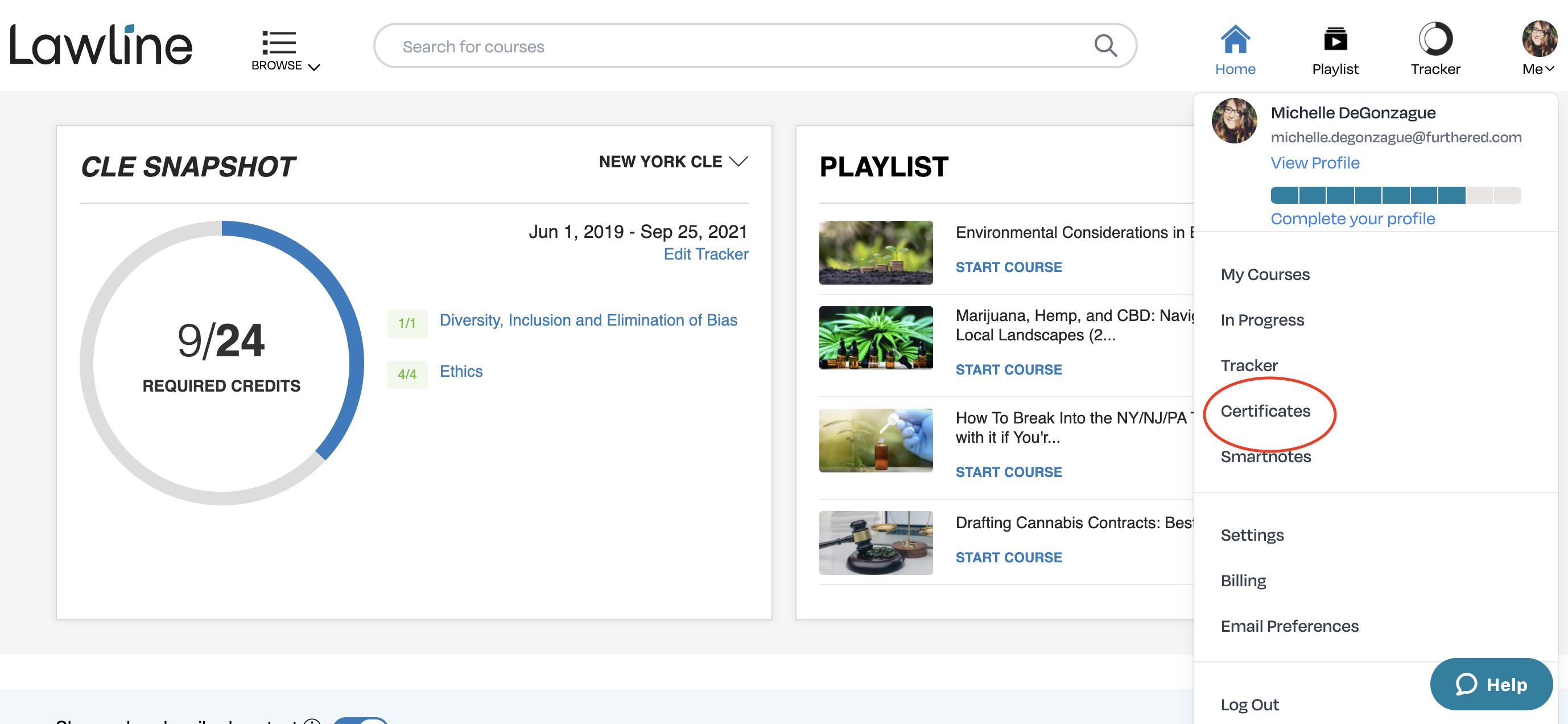 Once you are in the Certificates section of your account, you'll see the option to filter by state at the top. Select the 'All States' drop down menu and choose which state's certificates you'd like to see.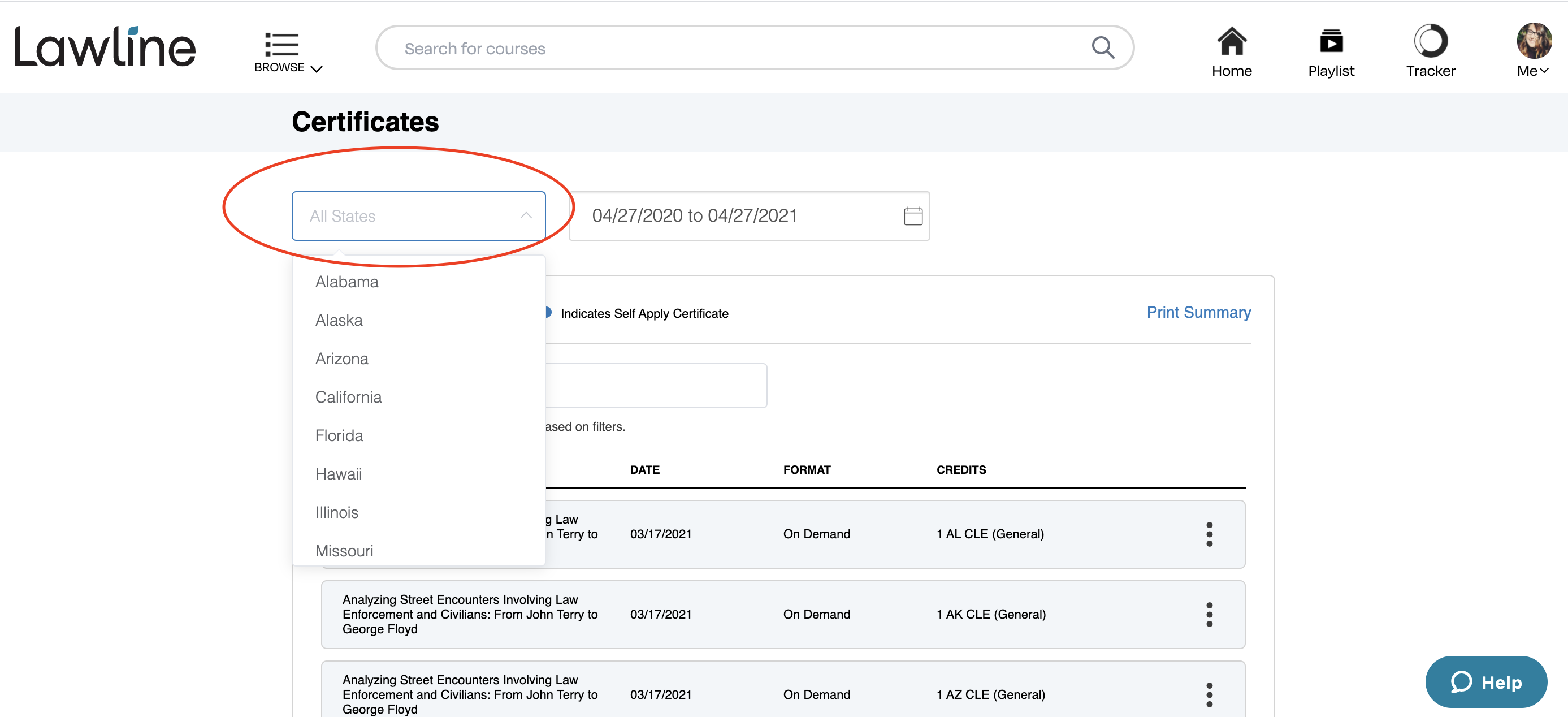 Your certificates will now be filtered to only the state you chose. You can also filter by the time period in which they were completed.
Still have questions? Give us a call at (877) 518 - 0660 or email us at support@lawline.com.