To view the selection of courses available in your state, click the "Browse" button located in the navigation bar at the top of your screen, then select your state from the shortlist that appears below.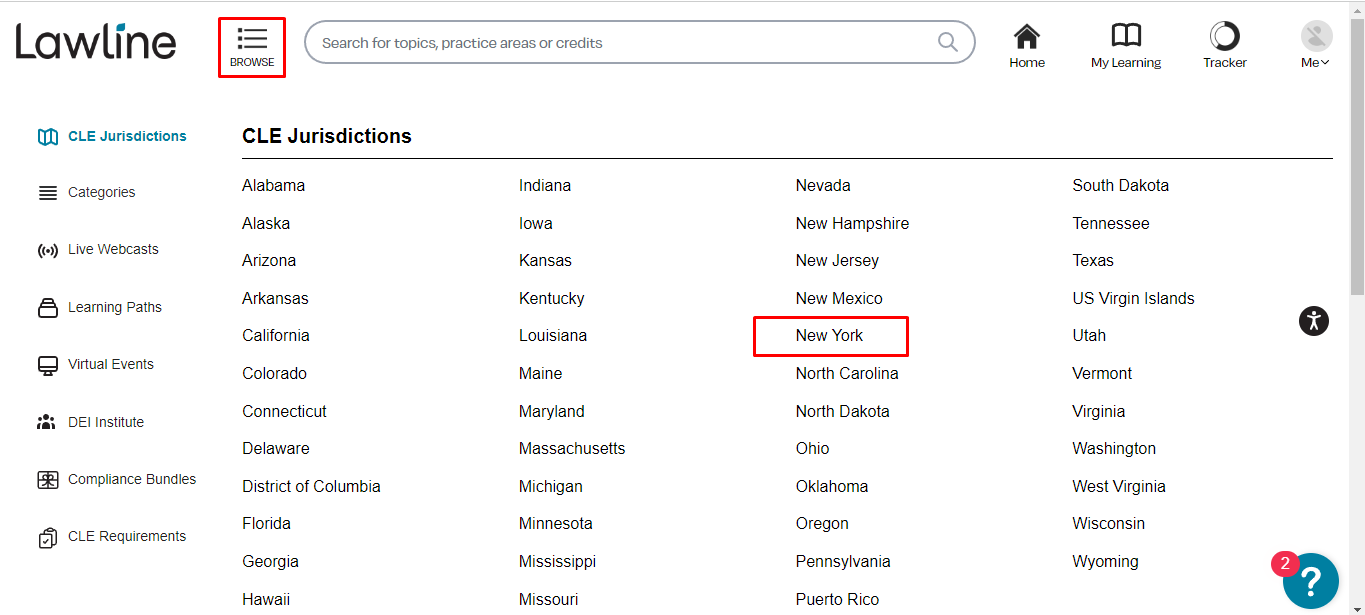 If you want to see all the courses available in a given category, or in a particular format, you can browse by those dimensions as well.
Once you select an option, the catalog will then load and you can begin to select courses to watch. You can also filter your search even further using the filter tools at the top of the page. To learn more about the filter tools, check out this article.

Still have questions? Give us a call at (877) 518 - 0660 or email us at support@lawline.com.