All Lawline On Demand courses produced after May of 2020 offer the option to watch a program with closed captioning. To turn this feature on, select the CC icon that's located at the bottom of the video.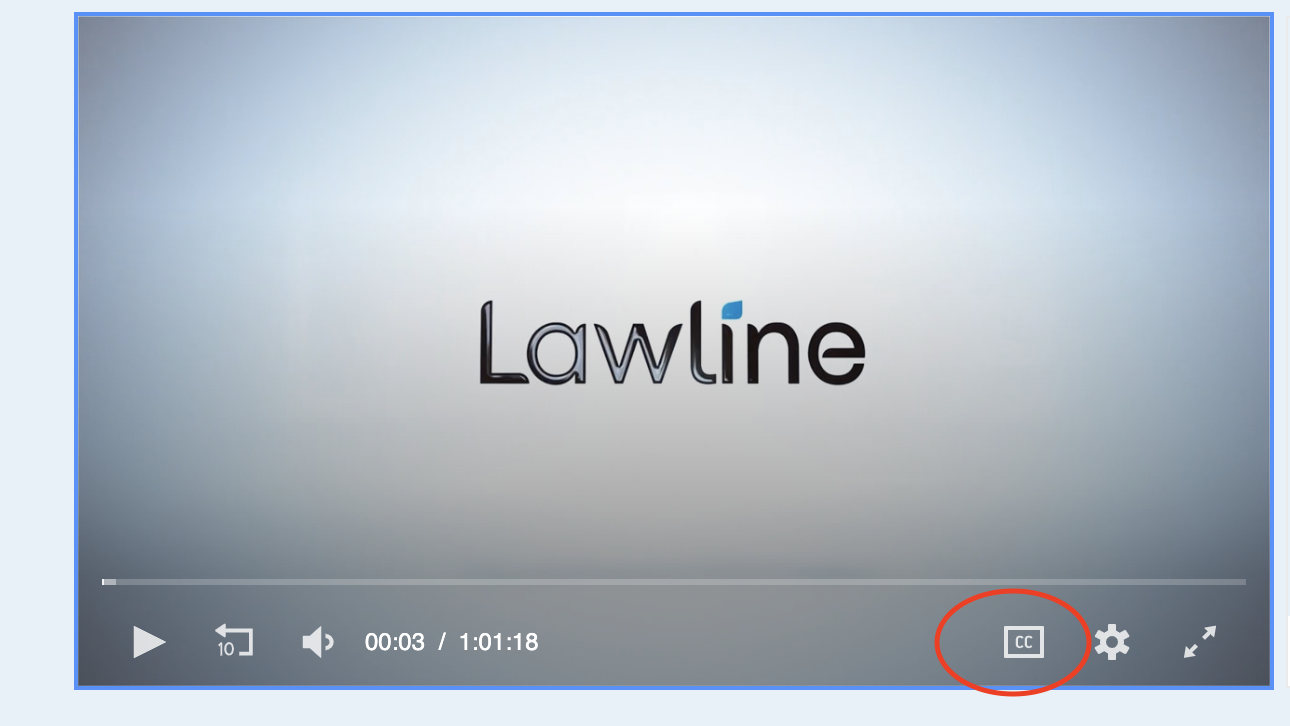 If there is a course you would like to watch that doesn't have closed captioning available, please reach out to our Customer Support team and we can update this for you!
Still have questions? Give us a call at (877) 518-0660 or email us at support@lawline.com.