If you have a visual impairment, you can toggle on Lawline's "Vision Impaired Profile" to enhance our website's visuals. To get started, select the icon shown below, located on the right side of any Lawline page: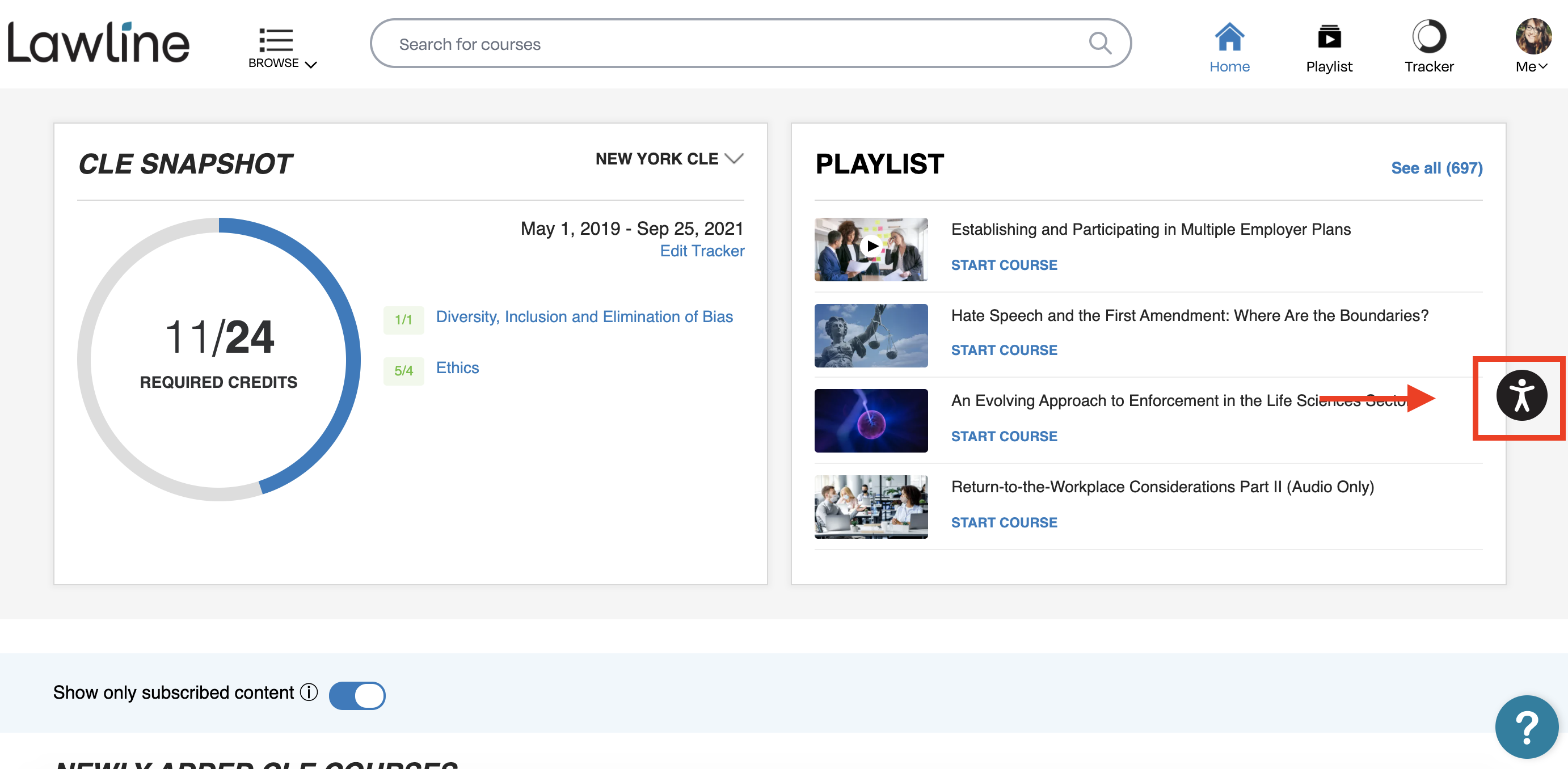 Once the menu opens up, toggle on the "Vision Impaired Profile" option.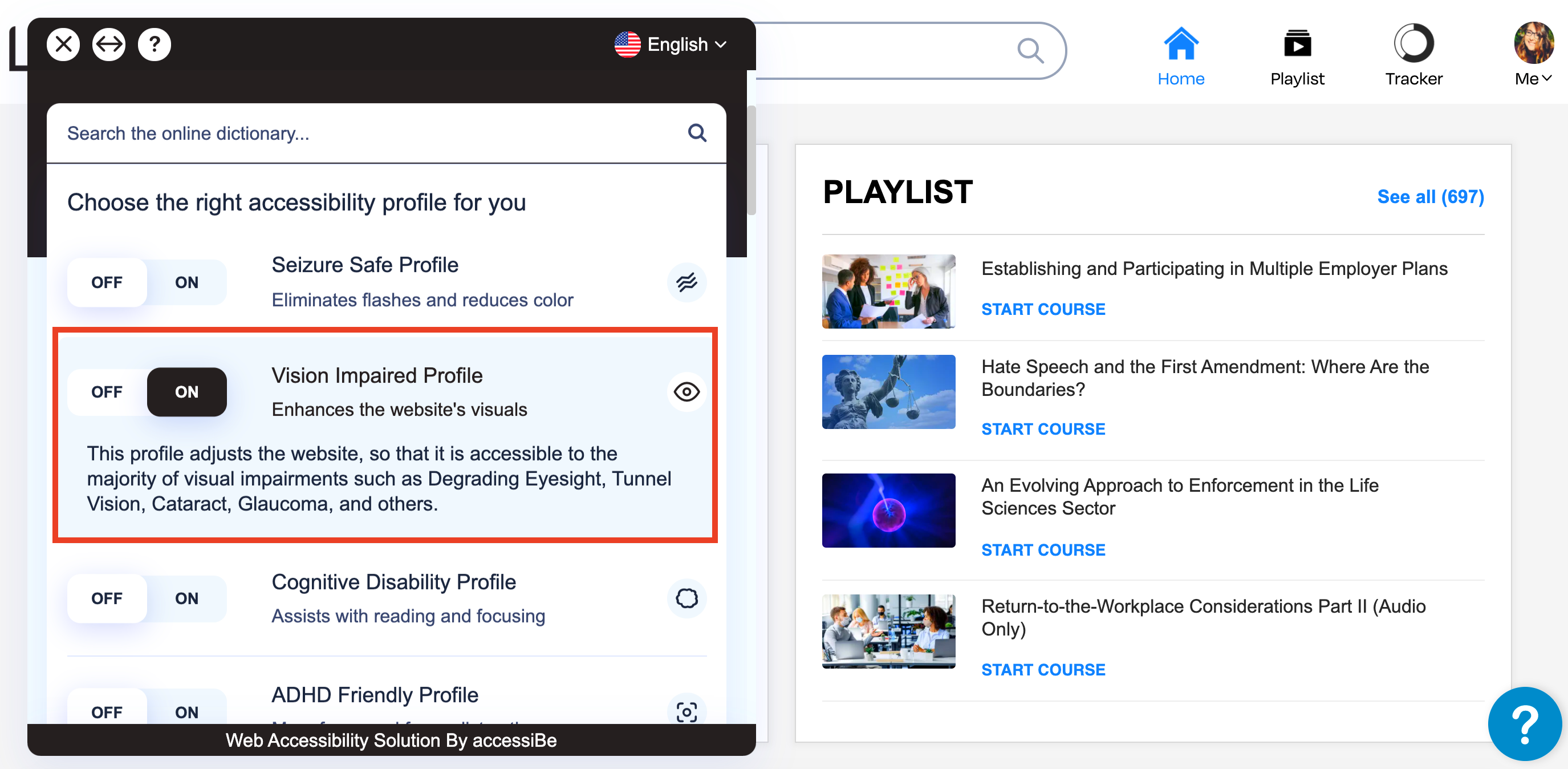 You can also scroll down and manually choose the display options that are best for you, such as "Readable Font" and "High Saturation."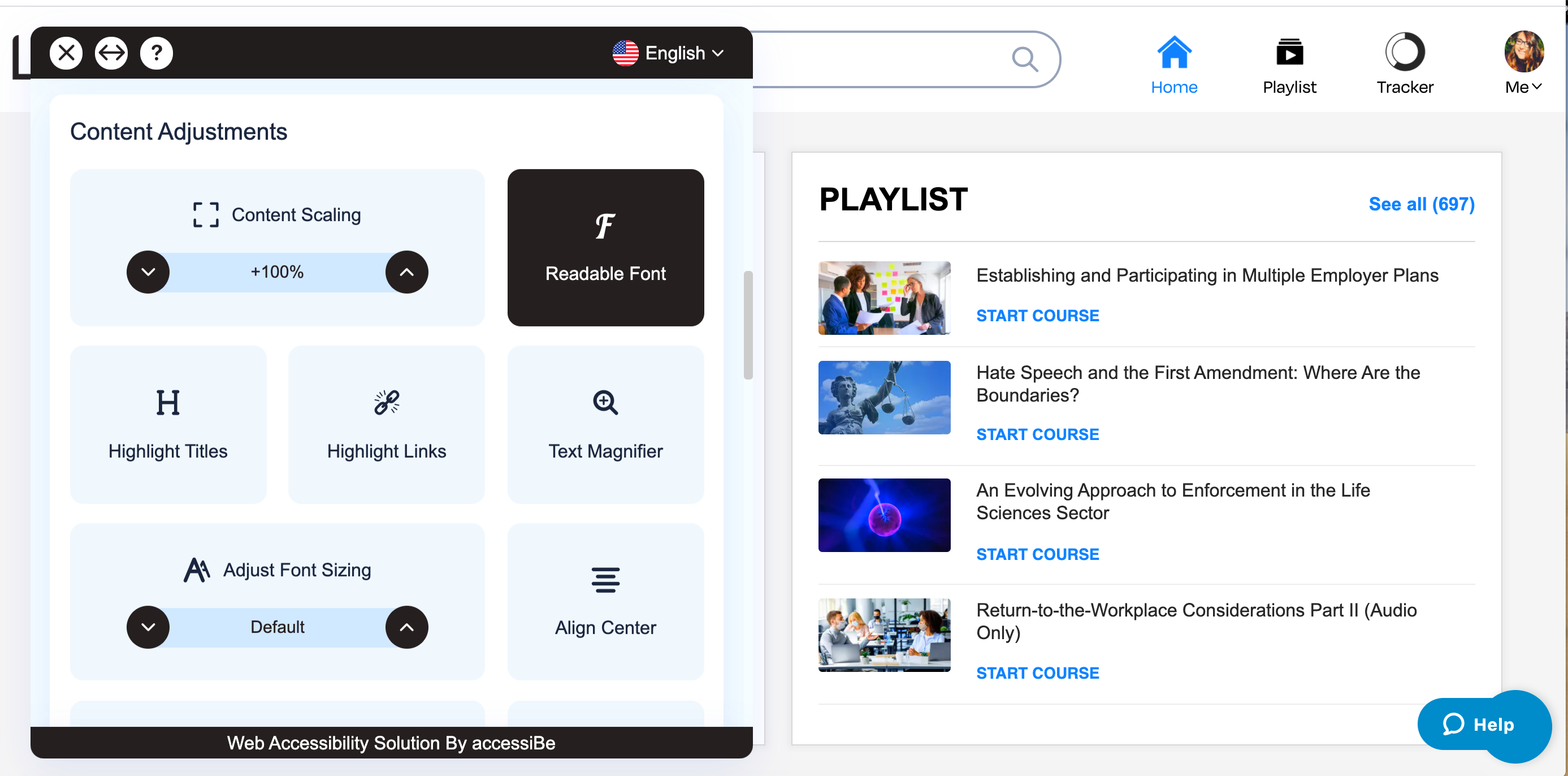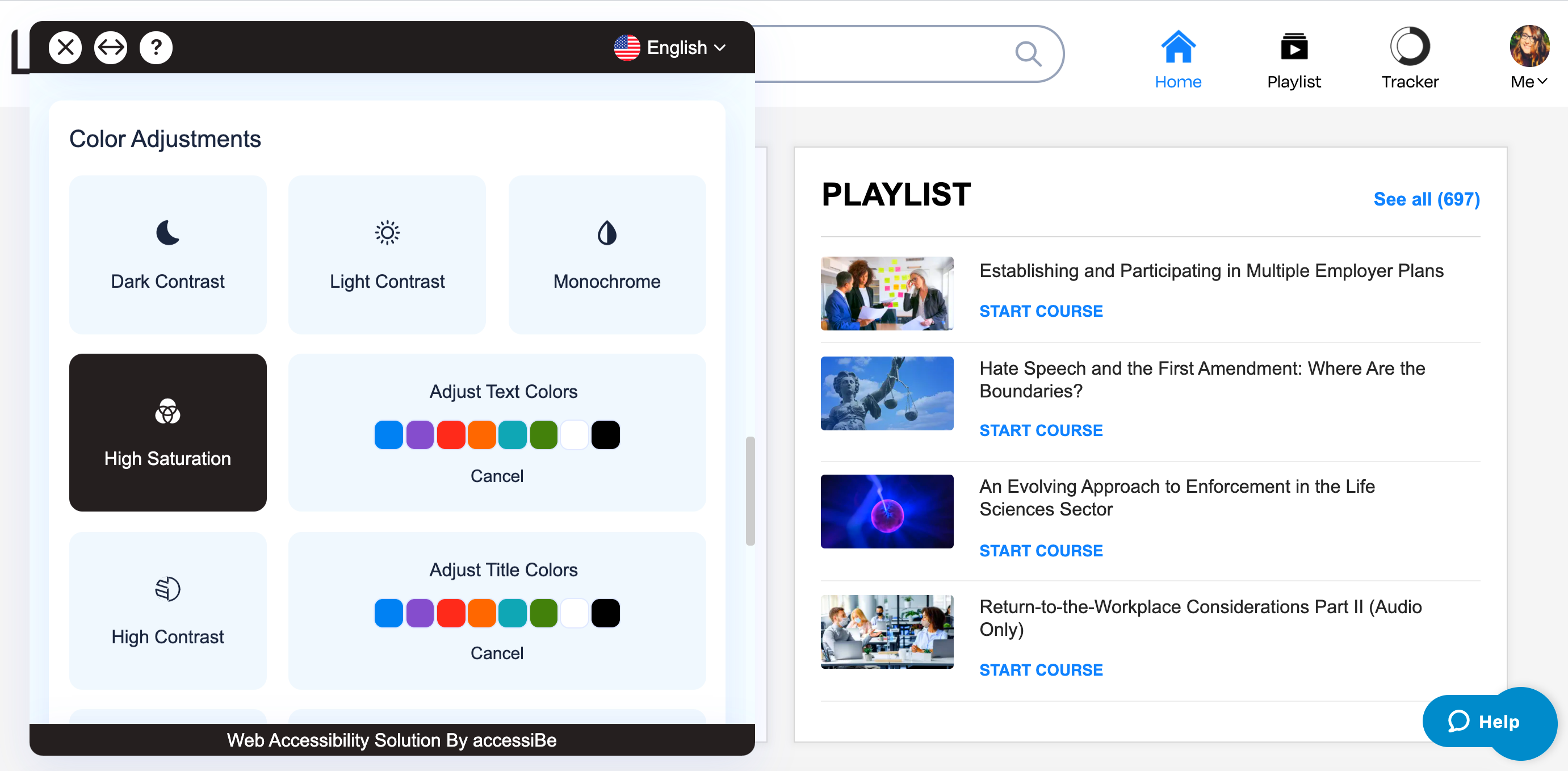 When you're done, click the X in the top left to exit the accessibility interface. Now, the icon to open the menu has a checkmark on it to indicate that you've selected one or more options.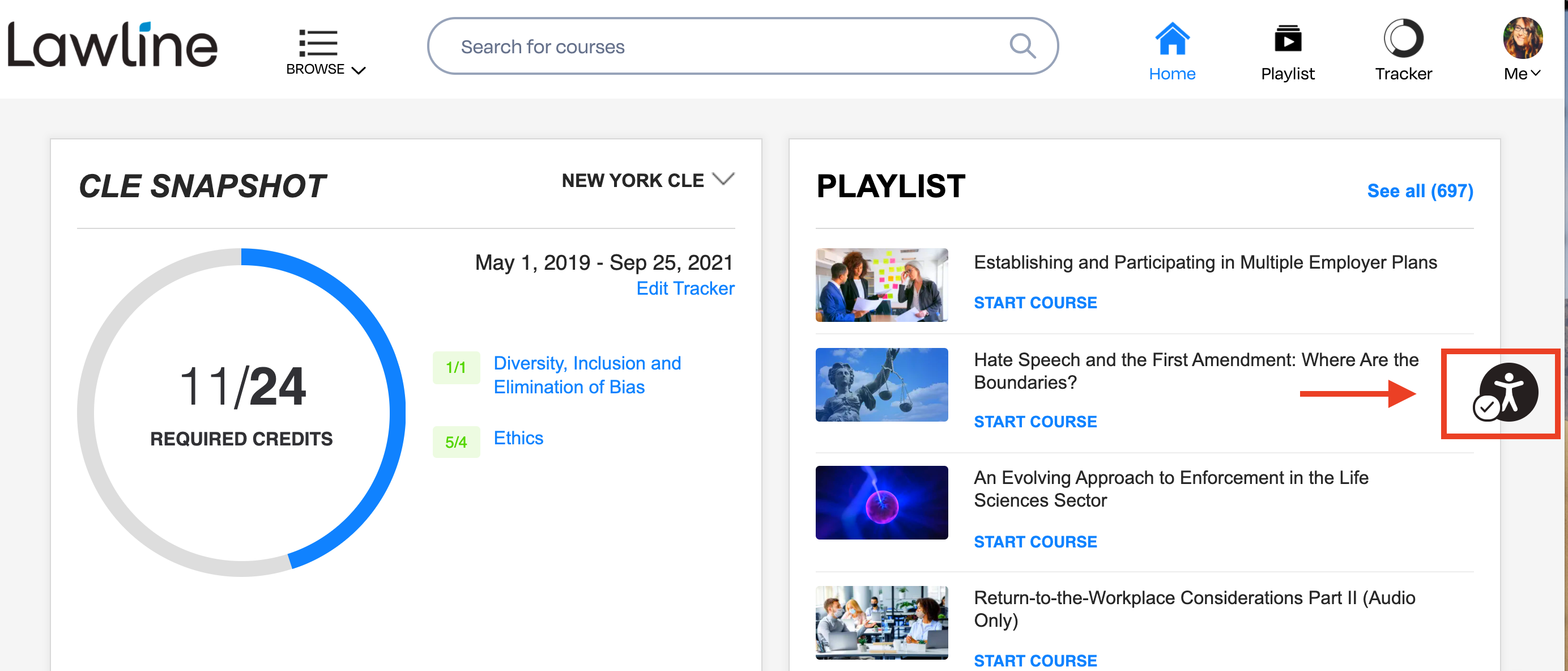 As you browse Lawline, you'll see your settings applied to every page you visit.
If you have any questions or need further assistance, please contact Customer Support at (877) 518-0660 or email support@lawline.com.