Yes, if you need to navigate using the keyboard, you can turn on Keyboard Navigation by selecting the icon shown below, located on the right side of any Lawline page: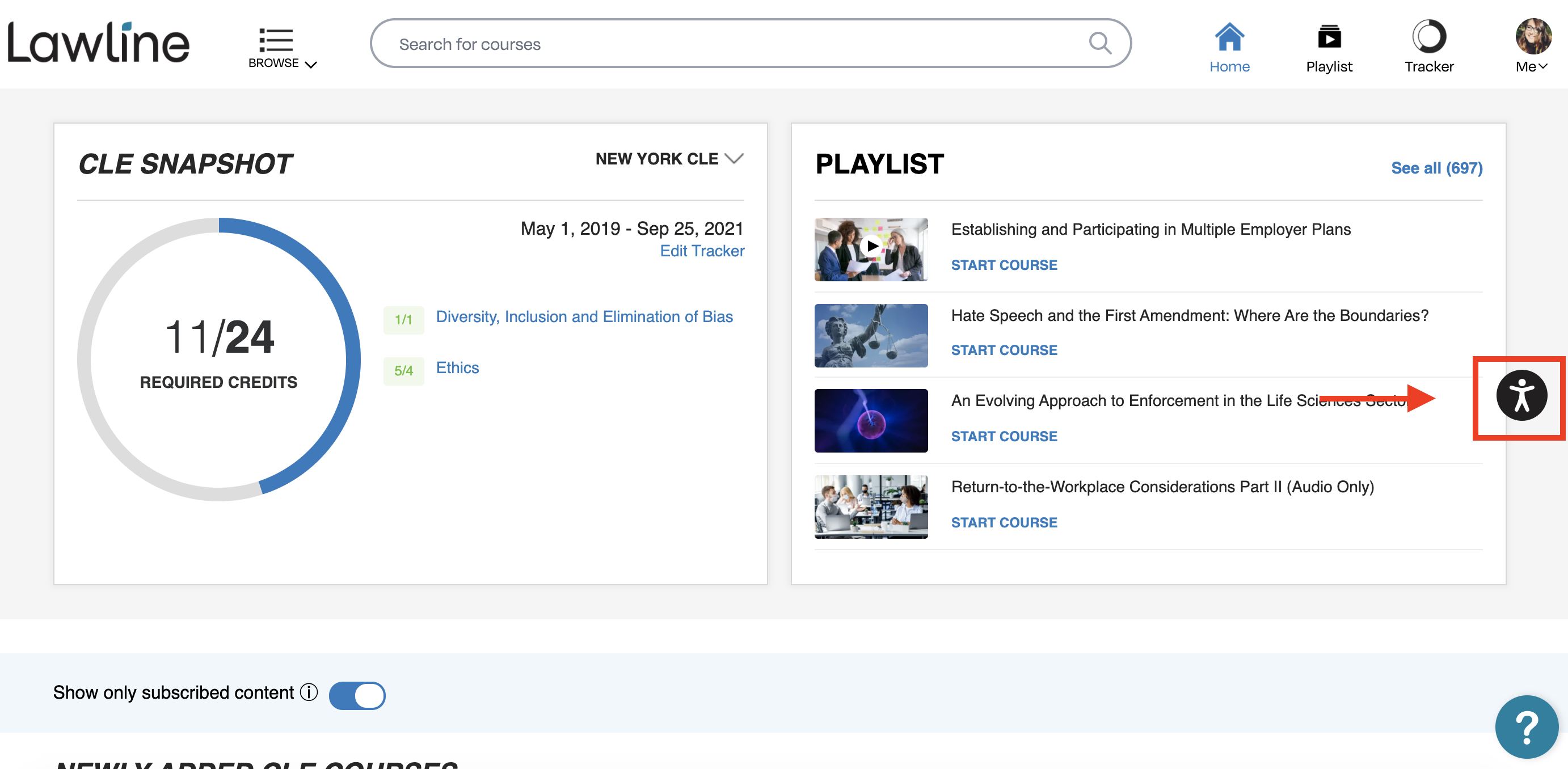 Once the menu opens up, toggle on the "Keyboard Navigation (Motor)" option.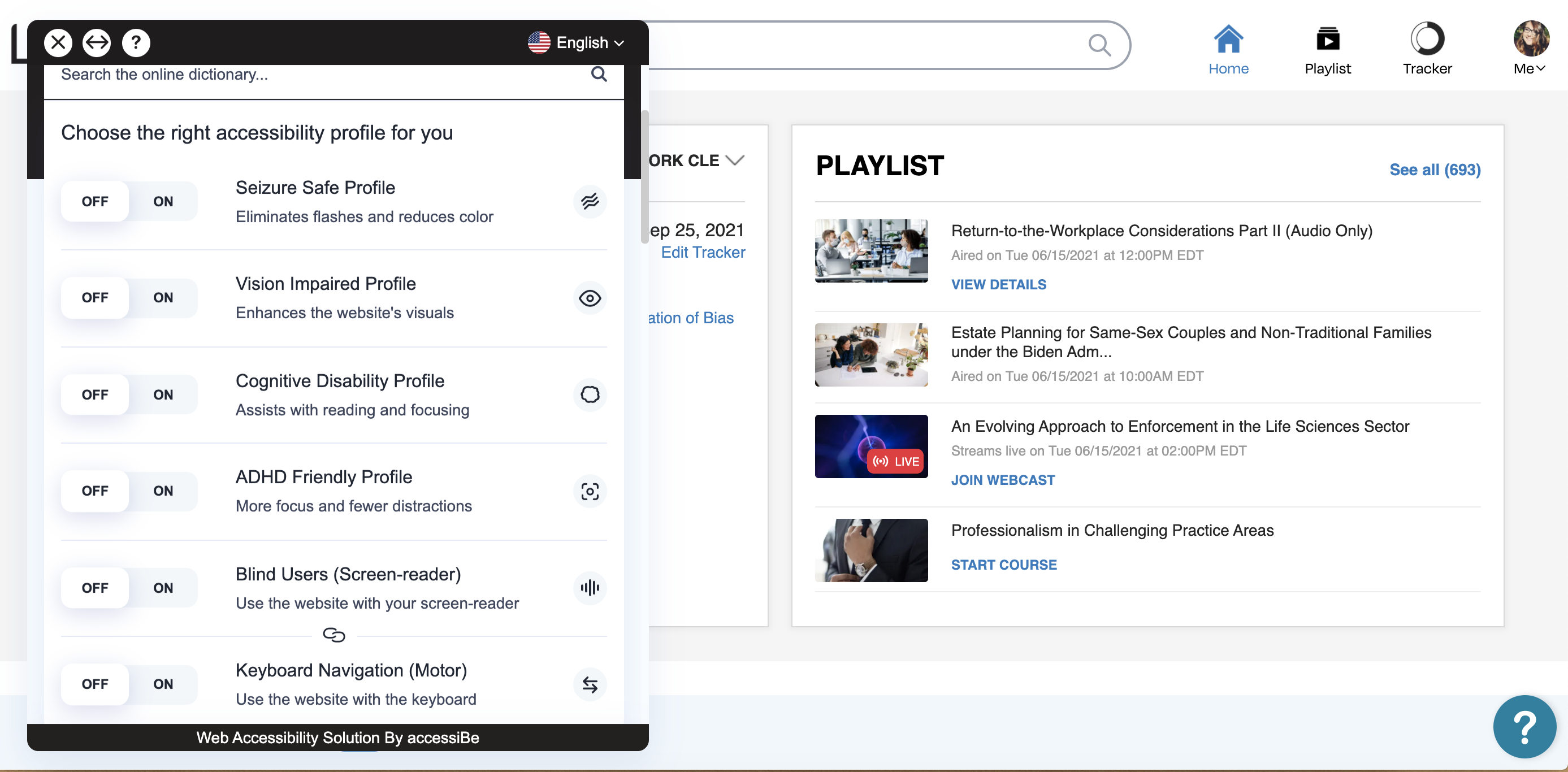 Selecting this will also automatically toggle on "Blind Users (Screen-reader)". Once you've toggled the Keyboard Navigation option, you'll be able to jump to specific elements using keyboard shortcuts such as "M" (menus), "H" (headings), "F" (forms), "B" (buttons), and "G" (graphics).
If you would like further assistance in using Lawline, please reach our support team at support@lawline.com or 877-518-0660.