Users can turn on an "ADHD Friendly Profile" to make it easier to use Lawline. To get started, select the icon shown below, located on the right side of any Lawline page: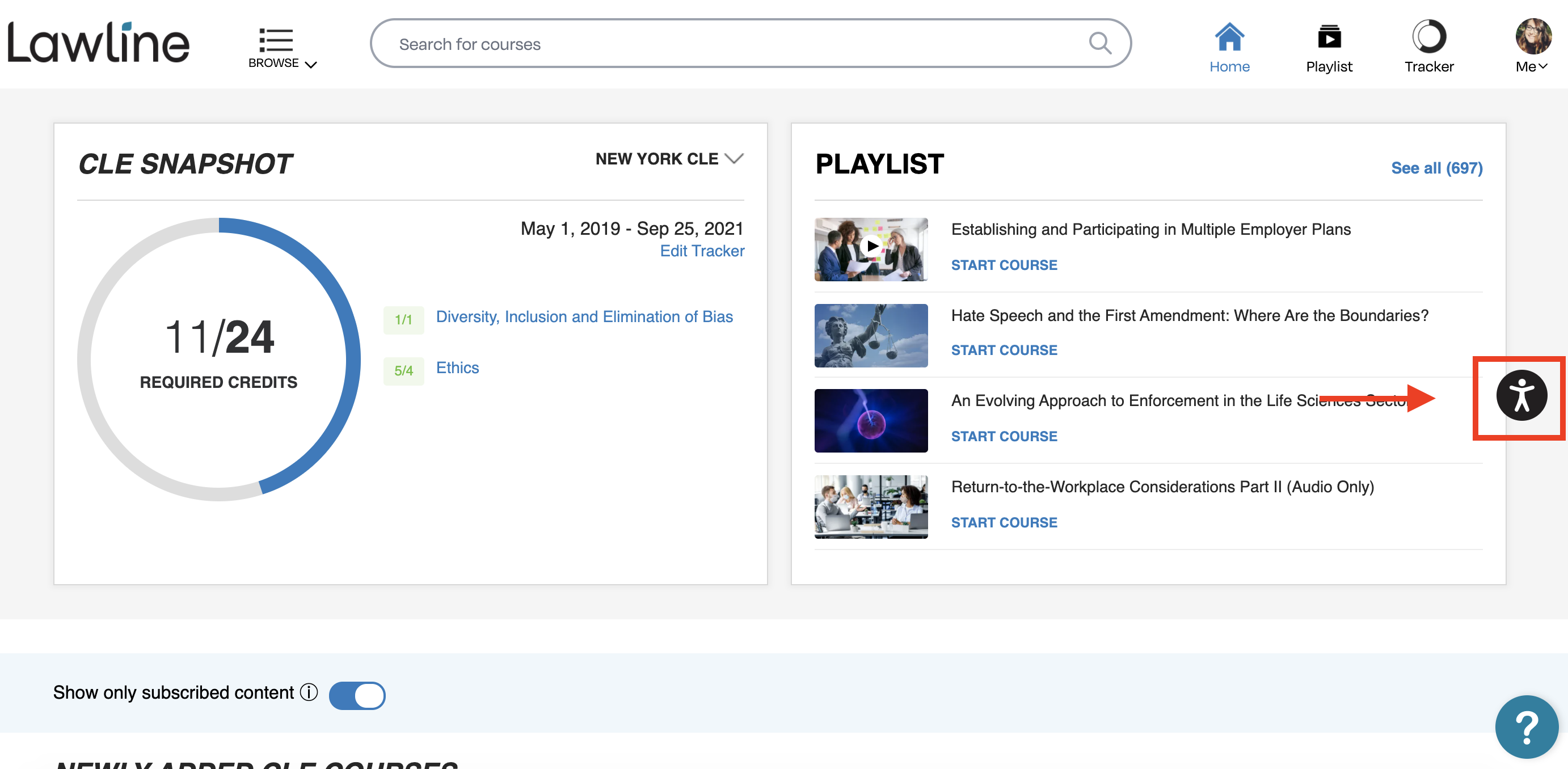 Once the menu opens up, toggle on the "ADHD Friendly Profile" option.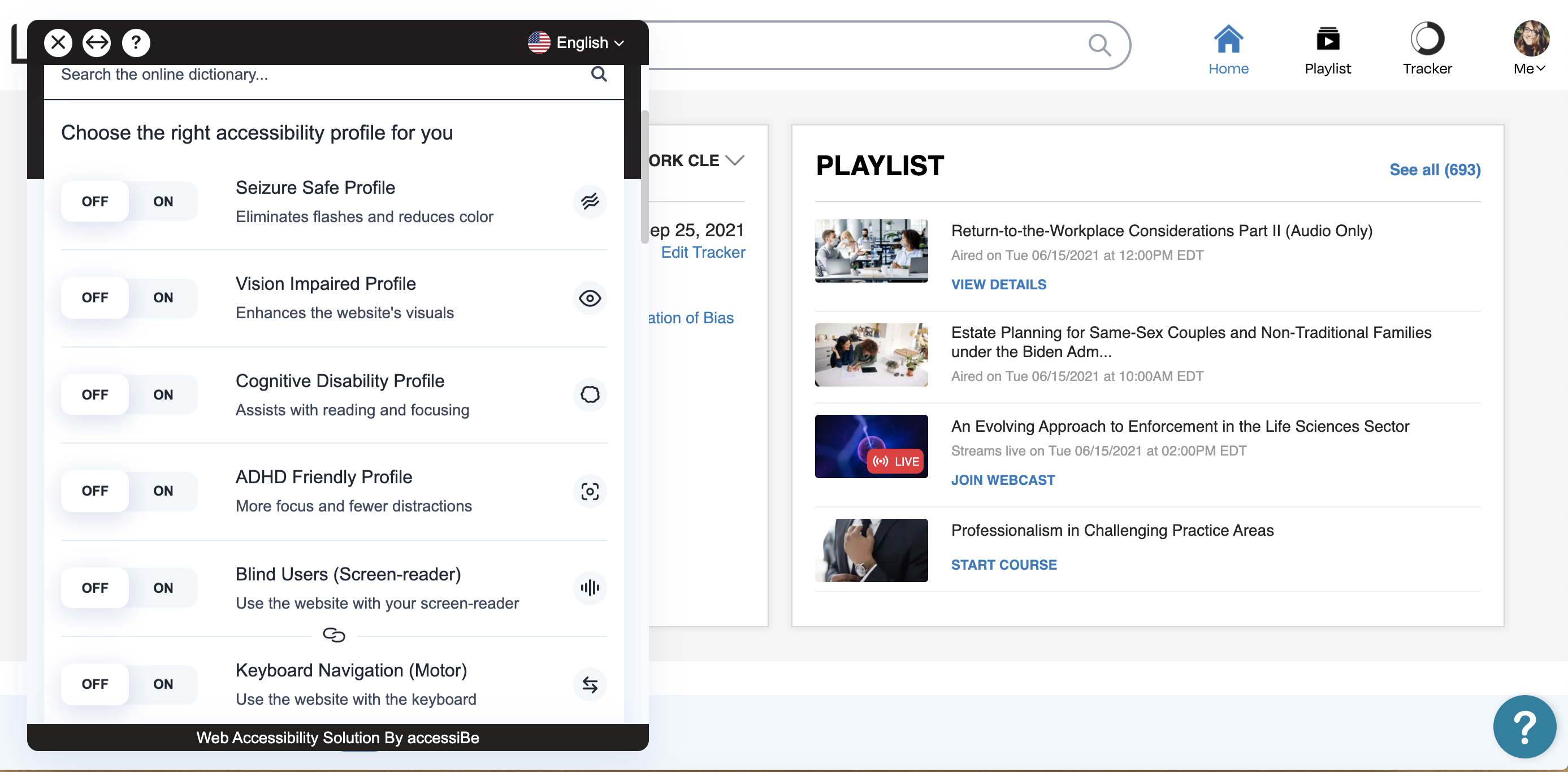 This setting will turn on a reading mask and make other display modifications to make it easier to focus and reduce distraction.
You can also manually adjust display settings that are best for you below the list of profile options: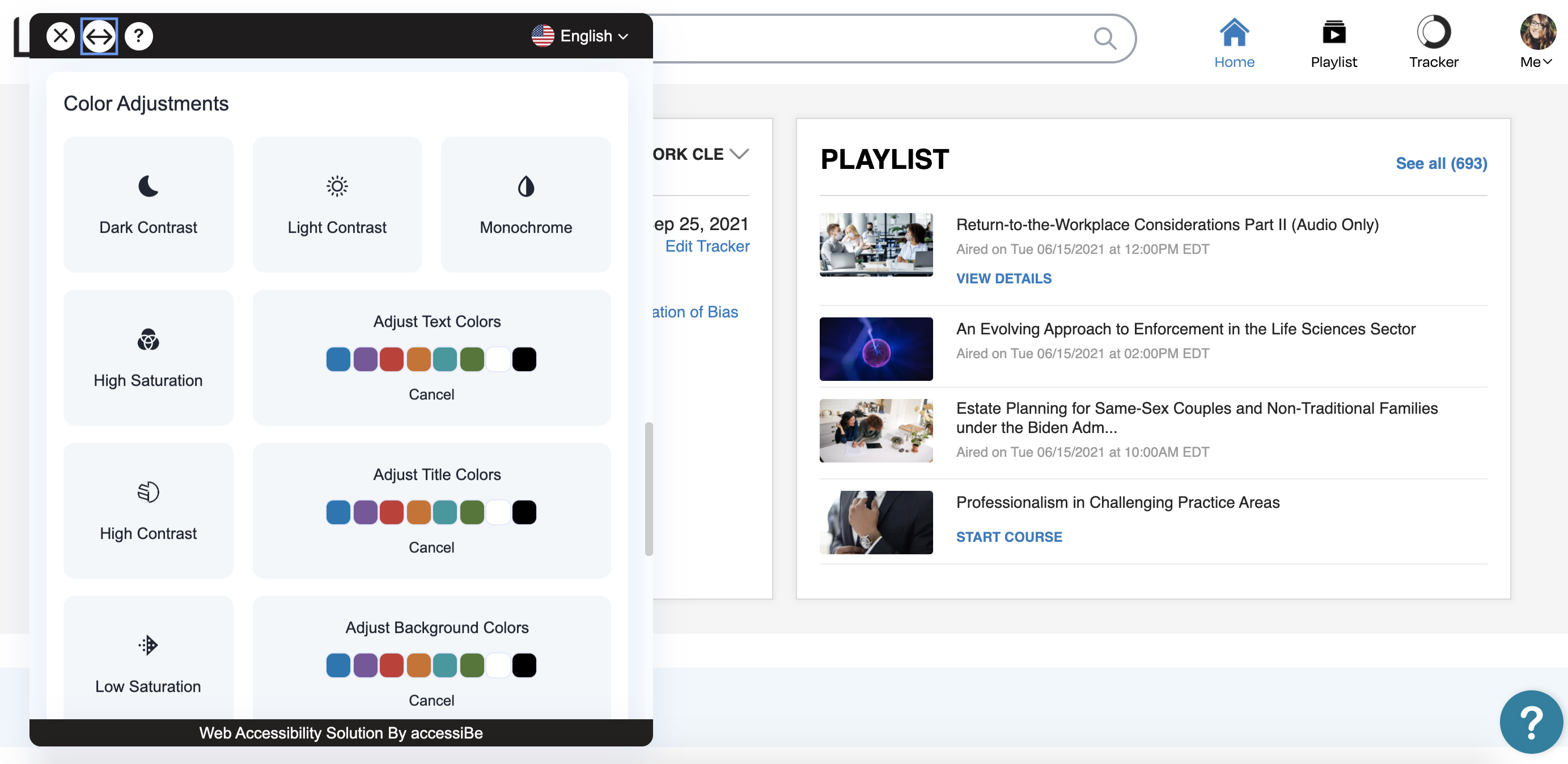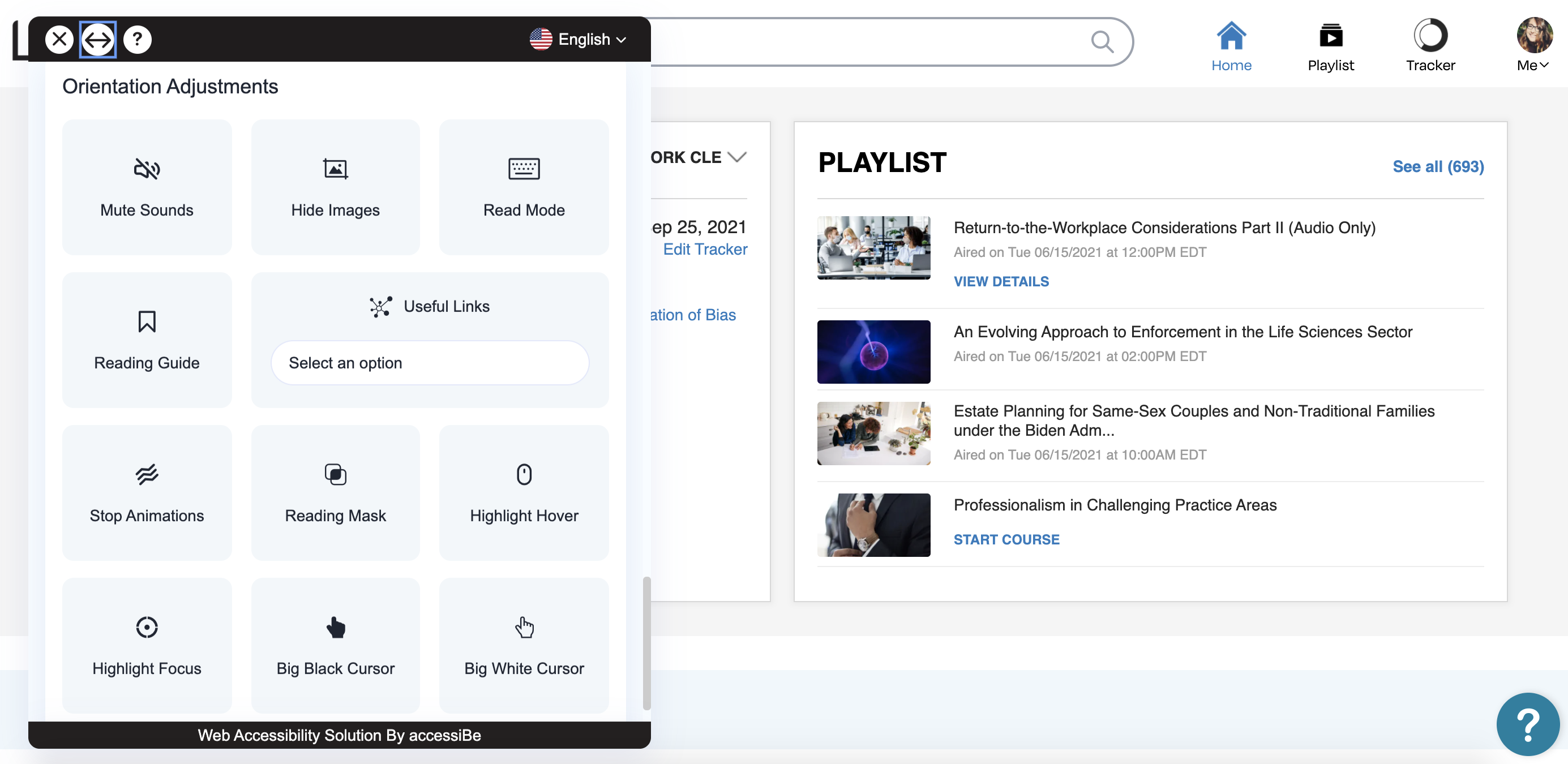 After you've made your selections and exit out of this menu, the icon you clicked in the beginning will have a check mark to indicate that you've made at least one selection. All of your selections will apply to any page you visit on Lawline.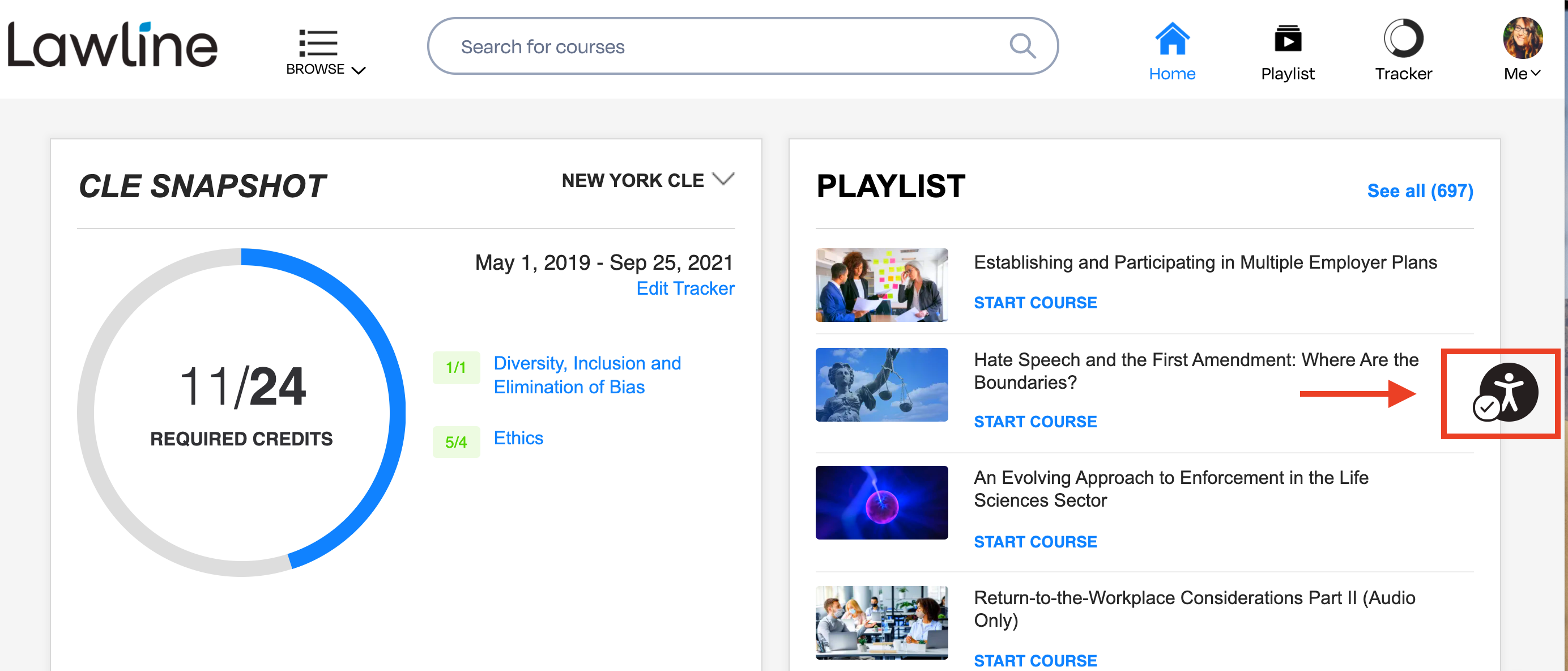 If you would like further assistance in using Lawline, please reach our support team at support@lawline.com or 877-518-0660.