"Self-apply" refers to applying for CLE credit for a Lawline course yourself that was not pre-approved in your state. When you opt to self-apply, you acknowledge that the course was not pre-approved and that you will be seeking CLE approval on your own. Not every state has this feature, so to see if you are able to self-apply in your state, check out the CLE Requirements page.
If you do not wish to self-apply and want to find courses that are already pre-approved for CLE credit in your state, you can filter the catalog to show only Approved courses. This article has some more detail about filtering the catalog: How Do I Filter The Course Catalog?
If you are interested in self-applying for CLE credit, follow the instructions below:
Getting Started
At the beginning of a course, you will be notified which states in your account are eligible for self-apply. You can add additional states to your account here, or you can add them in at the end of the program once you claim your certificate.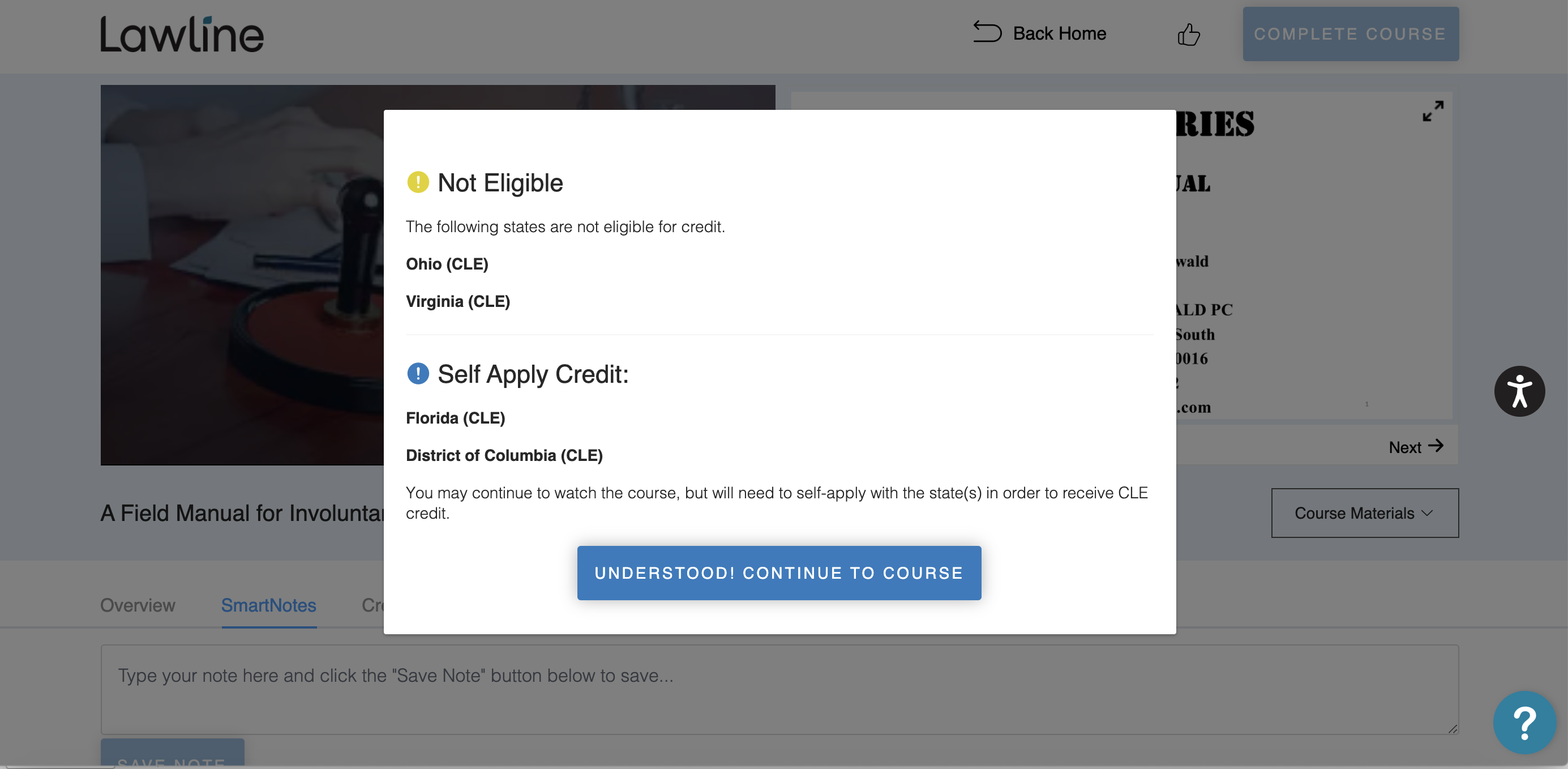 Completing the Course
Once you complete the course, you will be taken to page where you can view your certificate(s) of completion. Your certificate(s) of completion can also be found by heading to the 'Me' menu on your homepage and then selecting 'Certificates.' You'll see a notification for each of the states that are available to self-apply for credit.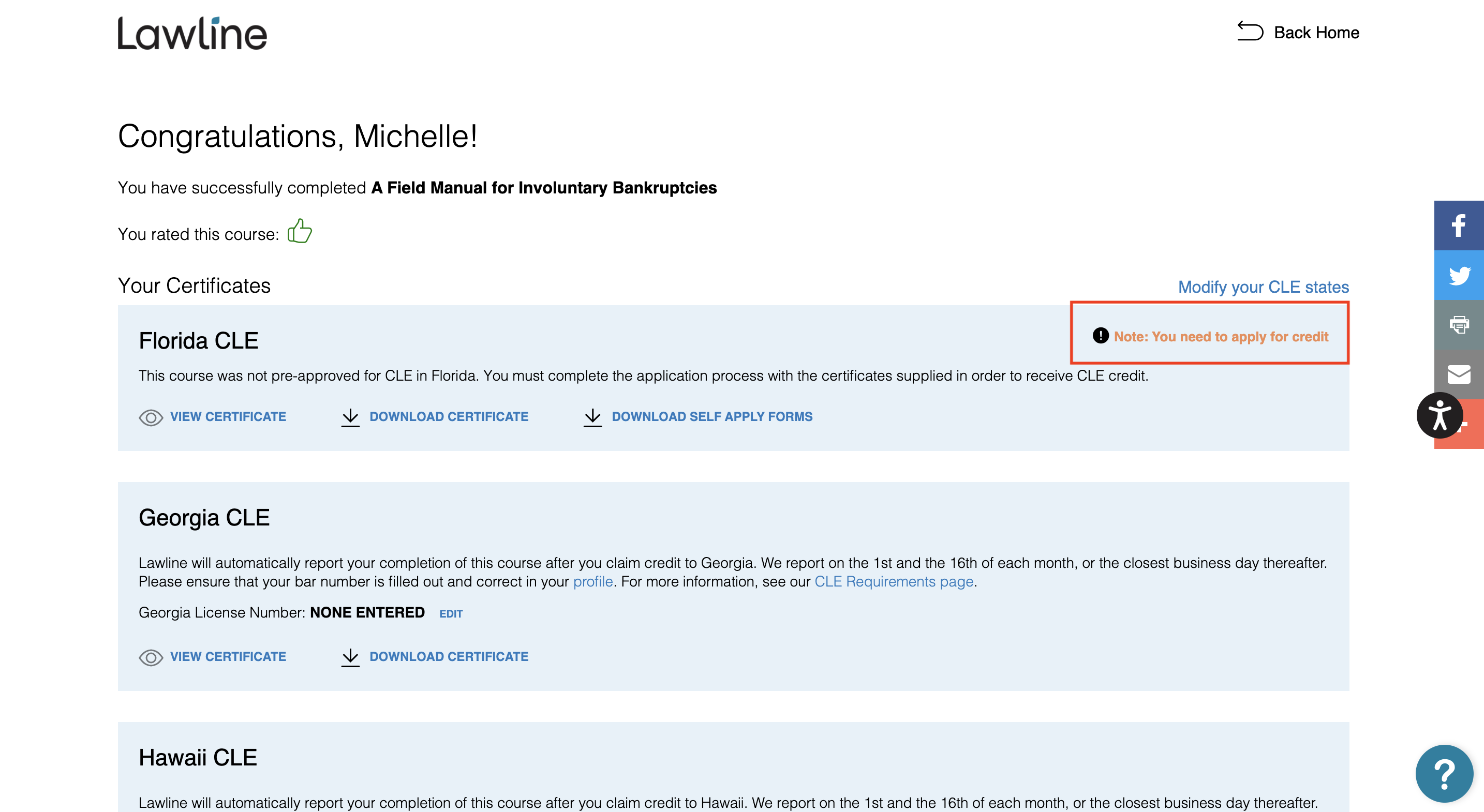 This page is where you can also remove or add additional states by selecting the 'Modify your CLE states' option at the top right.

Downloading the Forms
Along with your certificate(s), you'll also be provided with any necessary forms for you to self-apply to your state.

Download the forms and follow all instructions provided on each one to submit for your state. If you would like any further information about your state's process on self-applying, check out our CLE Requirements Page or find the self-apply instructions applicable to your state here: https://support.lawline.com/hc/en-us/sections/360009477754-Self-Apply
Still have questions? Give us a call at (877) 518- 0660 or email us at support@lawline.com and we will be happy to help!