To access materials on the app, select a course either in your Playlist or in the Catalog and select the Course Materials tab.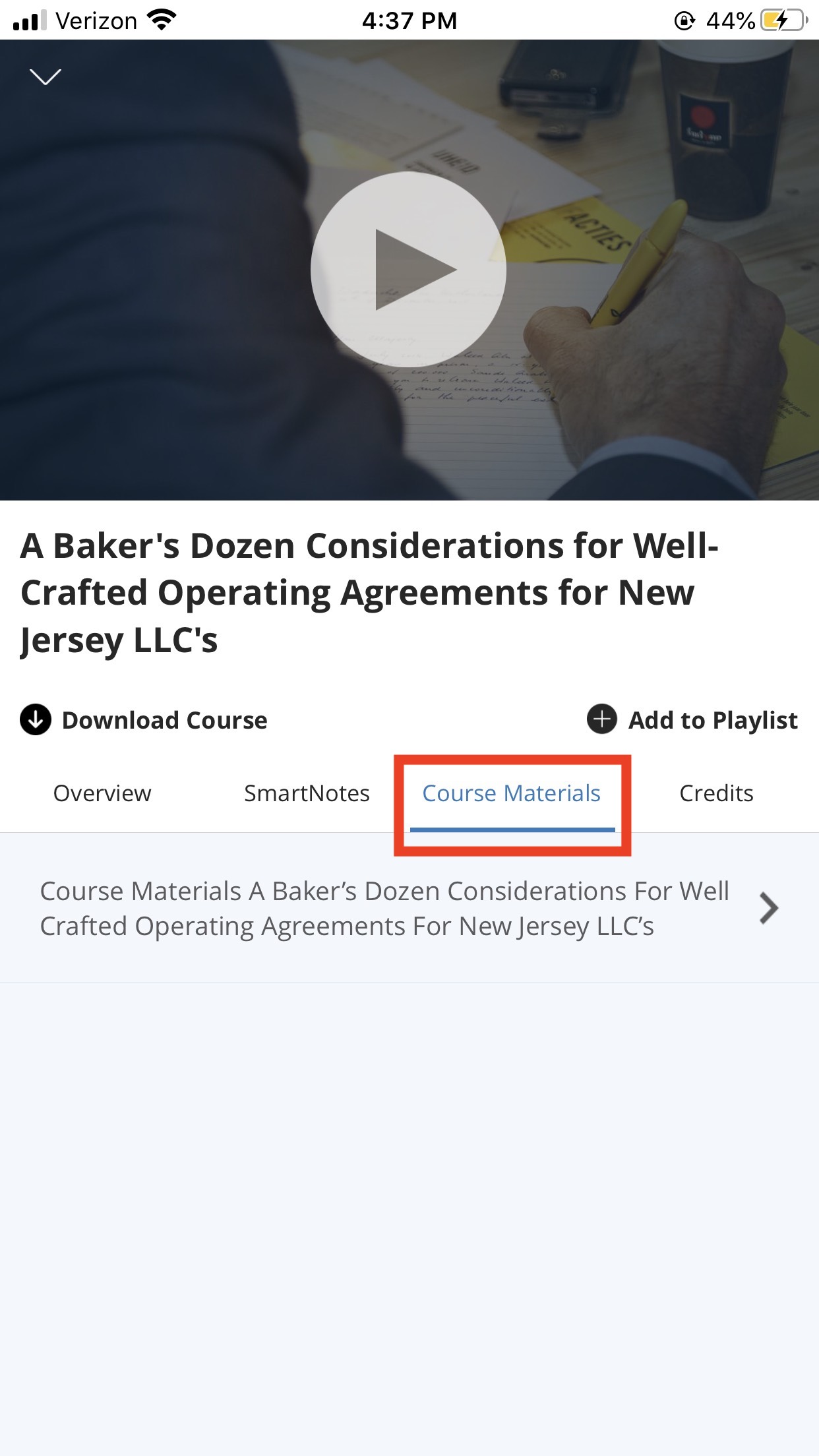 Select the materials and they will open up to view. You can also click the arrow that appears in the top right corner of your screen to message, email and share the course materials.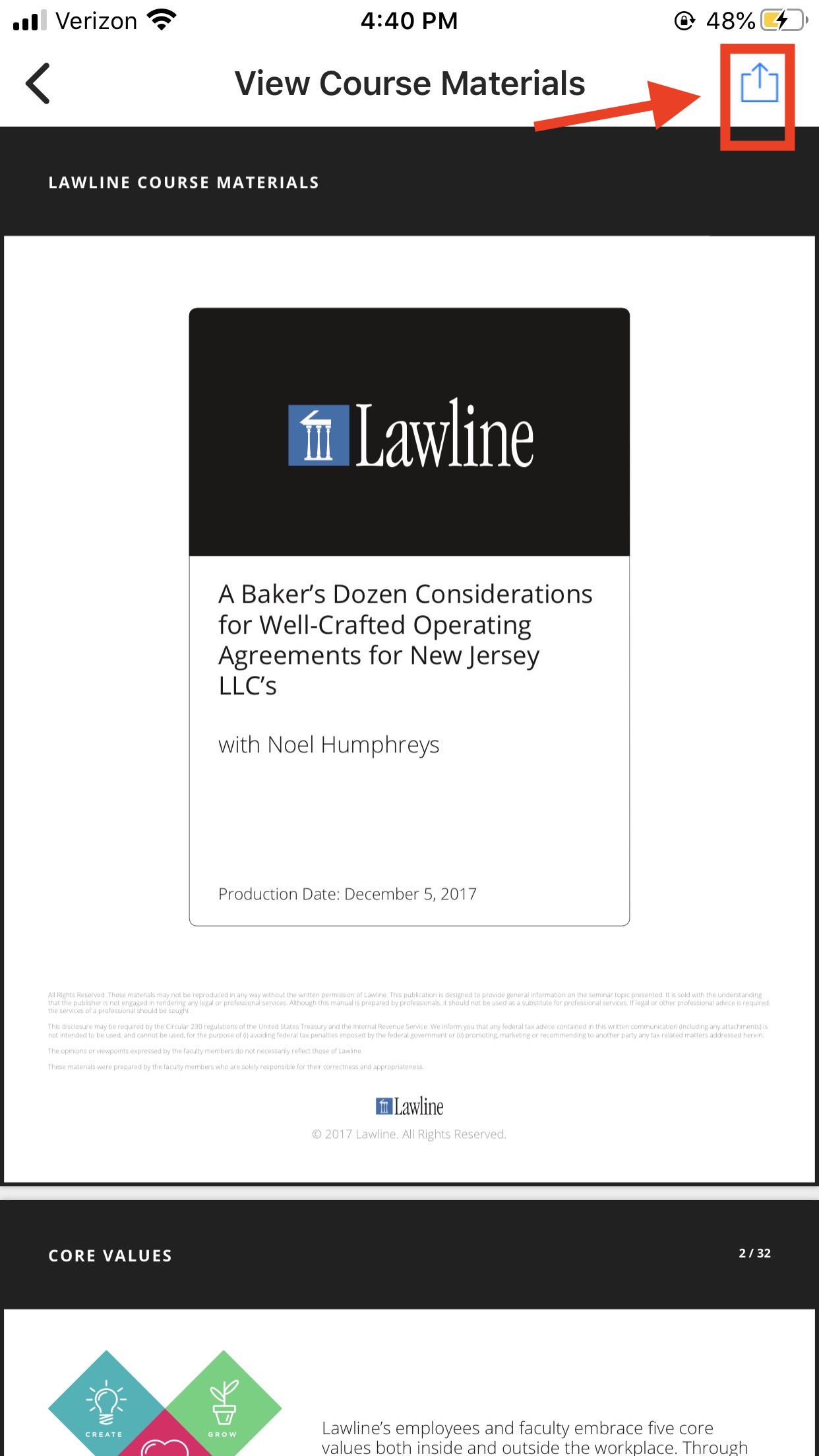 Still have questions? Give us a call at (877) 518 - 0660 or email us at support@lawline.com.