To register for one of Lawline's virtual events, click the Browse icon on the upper left-hand of the screen, then click on the Virtual Events icon.

On the event page, you'll see all the upcoming Virtual Events along with all our previous Virtual Events. You would then click on the title of the upcoming Virtual Event to be taken to the Registration Page. Please note, if you do not already have a subscription to Lawline, or if you're not currently signed in to your account, you may be shown the option to subscribe instead.

Once you have selected the Virtual Event you would like to register for please click on the Register today icon as shown below.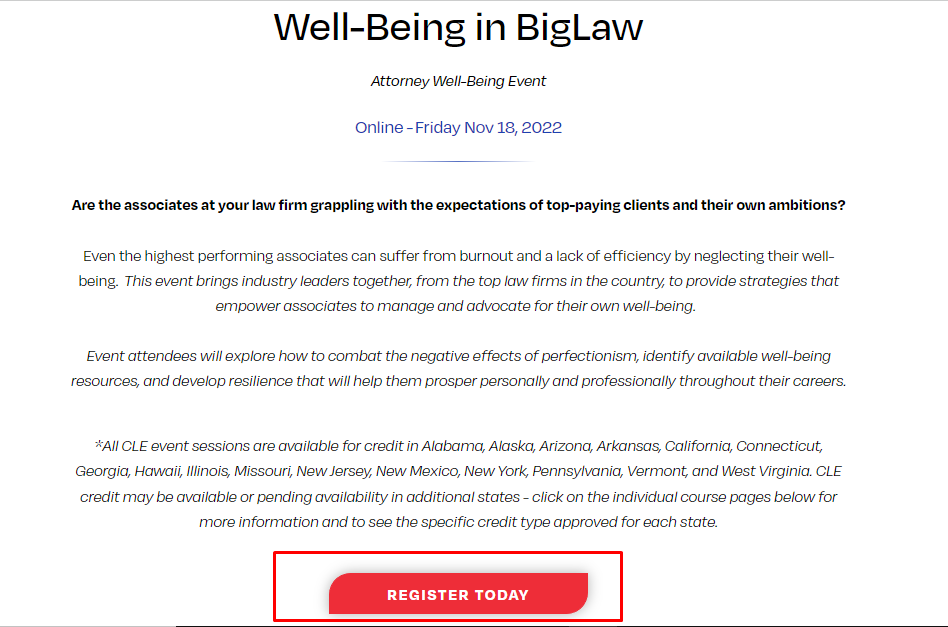 Once you register, you can come back to this page on the day of the event from the Virtual Events icon again.
Still have questions? Give us a call at (877) 518-0660 or email us at support@lawline.com.