To register for one of Lawline's virtual events, click the Virtual Events icon at the top of the screen, then choose the event that interests you from the drop-down menu.

On the event page you'll see the option to Register Today. If you do not already have a subscription to Lawline, or if you're not currently signed in to your account, you may be shown the option to subscribe instead.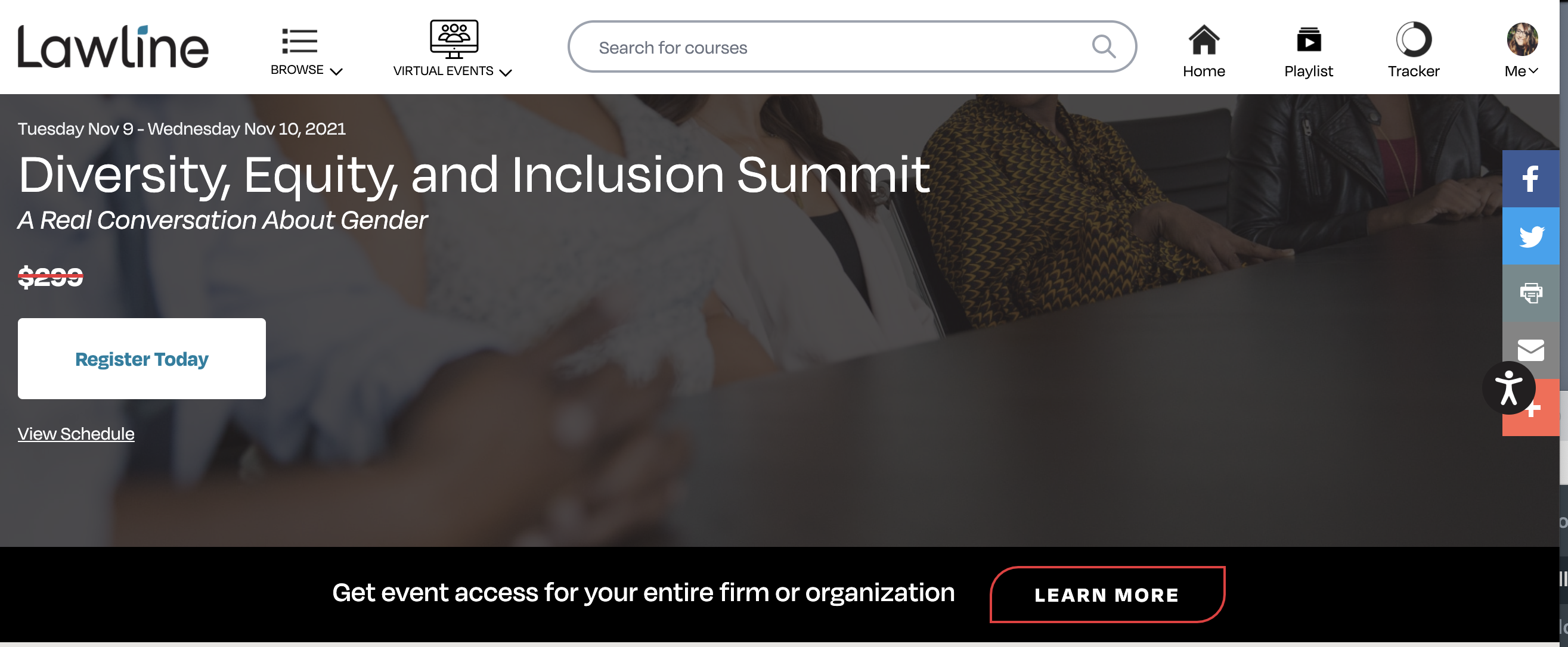 Once you register, you can either come back to this page on the day of the event from the Virtual Events icon again, or you can find it by heading to your courses and clicking the "Events" tab.


Still have questions? Give us a call at (877) 518-0660 or email us at support@lawline.com.